Keanu Reeves's films are well-known for their thrilling and captivating nature. I recall being a teenager and experiencing his magnetic performance in "The Matrix" for the first time. Keanu's ability to effortlessly blend talent and charisma, all while embodying a mysterious allure, had my heart pounding as if I were Neo, evading bullets.
Related: Top 10 Richest Actors in the World [2022]
Imagine this scene: You're in a dimly lit cinema, anticipatory energy buzzing as you await the start of a movie. This excitement, this sense of imminent adventure, is what his films invoke. They usher us into fantastical worlds where ordinary life fades into the extraordinary.
Keanu infuses his characters with a vibrancy that feels tangible. He sparks a spectrum of emotions in viewers, making us laugh, cry, and celebrate in unison with the characters on screen. Keanu is like that charismatic friend who can turn any movie night into a remarkable experience.
According to viewers on IMDb, these are the top ten highest-ranked Keanu Reeves movies. From adrenaline-filled action sequences to heart-touching dramas, we'll traverse the cinematic landscape that Keanu has explored. Prepare yourself for an exciting journey through the best Keanu Reeves filmography.
10

Point Break (1991)
IMDb: 7.2/10 191K | Popularity: 824 | Metascore: 59
"Point Break" from 1991 earns its spot as number ten in our top Keanu Reeves films countdown. This thrilling action-crime movie stars Reeves as Johnny Utah, an FBI agent. His character goes deep undercover, embedding himself within a captivating gang of bank robbers led by the mysterious Bodhi, portrayed by Patrick Swayze.
Related: 10 Best Patrick Swayze Movies in Order of Ranking
The film showcases a delicate tension as Johnny is caught between his obligations and the thrilling allure of his new companions. High-energy scenes, breathtaking stunts, and intense chases mark the movie's appeal. With his undeniable charisma, Keanu brings Johnny Utah to life compellingly. This combination of elements ensures "Point Break" stands tall among Keanu Reeves' best performances.
9

Much Ado About Nothing (1993)
IMDb: 7.3/10 50K | Popularity: 529 | Metascore: 78
"Much Ado About Nothing" is a delightful romantic comedy that holds the 9th spot in our countdown. Keanu Reeves is outstanding as Don John, adding an exciting layer of mischief to the story. His performance contributes to this film being a standout in his illustrious career.
In this sparkling Shakespearean adaptation, two pairs of lovers steal the show. Emma Thompson as Beatrice matches wits with Kenneth Branagh's Benedick, while Kate Beckinsale's Hero finds love with Claudio, portrayed by Robert Sean Leonard. The characters' comical misadventures take center stage, creating an amusing and poignant plot.
Set in a Tuscan villa bathed in sunlight, the story unfolds. Pranks, misunderstandings, and trials of the heart weave together, resulting in a tapestry of humor and romance. "Much Ado About Nothing" is a film that will leave you with a smile. Keanu's contribution to this mirthful play helps solidify it as one of his best performances.
8

Speed (1994)
IMDb: 7.3/10 376K | Popularity: 3,416 | Metascore: 80
Next on our riveting countdown of the best Keanu Reeves movies is the heart-pounding action-adventure thriller from 1994, "Speed."
Related: 10 Best Action Movies of All Time, Ranked by Viewers
In this high-octane rollercoaster ride, Keanu takes on the role of Jack Traven, a courageous LAPD SWAT officer. When a vengeful madman plants a bomb on a city bus that will explode if the speed drops below 50 miles per hour, Jack becomes the only hope for the innocent passengers onboard. With every second counting, he must navigate through traffic, face relentless danger, and outsmart the cunning villain.
Keanu's intense portrayal of Jack Traven in "Speed" solidifies its place among the best Keanu Reeves movies, delivering non-stop thrills and keeping viewers on the edge.
7

Dracula (1992)
IMDb: 7.4/10 225K | Popularity: 341 | Metascore: 75
"Dracula" from 1992 is seventh on the list of top Keanu Reeves movies. In this gothic story, Reeves shines as Jonathan Harker, a young lawyer entrapped in Count Dracula's beguiling mystery. The Count, masterfully portrayed by Gary Oldman, enthralls from his eerie Transylvanian domain.
Despite his bravery, Jonathan falls prey to a strange mix of romance, vampiric desire, and the uncanny. Keanu's portrayal is filled with an appealing blend of innocence and charisma. The movie's dark, seductive charm places "Dracula" as a standout in Keanu's filmography.
Get ready for a spellbinding journey through this sensual horror tale. Its captivating allure will leave you yearning for more.
6

John Wick: Chapter 3 – Parabellum (2019)
IMDb: 7.4/10 388K | Popularity: 120 | Metascore: 68
Keanu returns in the unforgettable "John Wick: Chapter 3 – Parabellum," earning the sixth spot in our Keanu Reeves movie countdown. This action-packed spectacle is sure to amaze.
Related: How Many "John Wick" Movies Are There?
As John Wick, Reeves embodies an acclaimed assassin. His world plunges into chaos when he's labeled "excommunicado" by the secret assassin society. The stakes are high as a massive bounty sets everyone on his trail.
Wick's harrowing journey is filled with riveting fight scenes and jaw-dropping stunts. It's a testament to Reeves' commanding presence and unparalleled intensity. The movie is the epitome of what makes Reeves' films great.
It's my top choice from the John Wick series, and I make no secret of it. This cinematic roller-coaster is relentless in its action.
5

John Wick: Chapter 2 (2017)
IMDb: 7.4/10 475K | Popularity: 736 | Metascore: 57
Keanu steps back into the shoes of the famed hitman, John Wick, in "John Wick: Chapter 2". His retirement is disrupted, drawing him back into the dangerous realm of paid assassinations. Wick's journey takes an unexpected turn due to a binding blood pact, which transports him to the historic city of Rome. Here, he faces a formidable international syndicate.
Relentless action, intense combat scenes, and the irresistible charm of Keanu Reeves mark this sequel. "John Wick: Chapter 2" offers an exhilarating ride that leaves the audience gasping, longing for the forthcoming episodes in the gripping John Wick series.
4

John Wick (2014)
IMDb: 7.4/10 691K | Popularity: 297 | Metascore: 73
"John Wick" is an action movie franchise that stands peerless in the 2010s. Starring Keanu Reeves, the thriller offers action like no other. Reeves plays John Wick, a man unraveled by tragedy.
His wife's loss is painful, but the theft of his car and the murder of his pet dog by criminals is the last straw. This incident sparks Wick's return from retirement as an assassin. His mission? Avenging those who've hurt him.
"John Wick" is a whirlwind of ceaseless action and stunning combat scenes. Keanu Reeves' captivating performance solidifies its enduring appeal. Driven by vengeance, this film proves to be one of Reeves' finest. It showcases his undeniable acting prowess, even when he doesn't need to affirm it.
Watching "John Wick" is like being on an adrenaline-charged ride. It leaves viewers gasping for breath, spellbound by the intensity and fury of Keanu's character.
3

The Devil's Advocate (1997)
IMDb: 7.5/10 384K | Popularity: 531 | Metascore: 60
"The Devil's Advocate" is a thrilling supernatural film. Defense attorney Kevin Lomax, portrayed by Keanu Reeves, accepts a new client. He faces unusual difficulties as he delves into the case.
The film features an impressive cast. Al Pacino and Charlize Theron are among the actors delivering excellent performances.
Kevin becomes entangled in a battle of temptation, morality, and good versus evil. Sinister secrets emerge, challenging his beliefs. Keanu delivers a riveting performance in this captivating cinematic experience. "The Devil's Advocate" ranks among the best Keanu Reeves movies, blending suspense and supernatural elements in an unforgettable tale.
2

John Wick: Chapter 4 (2023)
IMDb: 8.2/10 152K | Popularity: 20 | Top 250: #208 | Metascore: 78
"John Wick: Chapter 4" sees Keanu Reeves reprising his acclaimed role. The action scenes outdo previous installments.
Wick, now ex-communicated by the High Table, seeks to rectify his situation and restore his reputation. In the process, he stumbles upon a formidable adversary with worldwide connections.
Wick must confront this force directly. For devotees of the franchise, this film is an essential watch. It's projected to be among Keanu Reeves' finest works.
1

The Matrix (1999)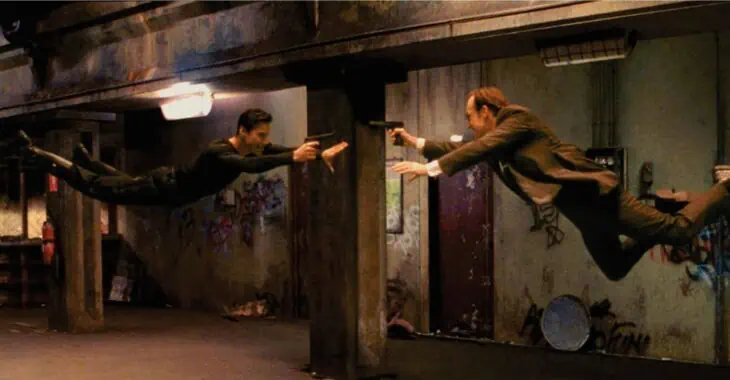 IMDb: 8.7/10 2M | Popularity: 244 | Top 250: #16 | Metascore: 73
"The Matrix" from 1999 is the crowning jewel in Keanu Reeves' filmography. It's a sci-fi triumph that had a significant impact. Before this film, Keanu had roles in several other movies. However, none could match the staggering success of "The Matrix." This movie genuinely stunned audiences with its revolutionary concept.
Related: 10 Best Sci-Fi Movies of All Time, Ranked by Viewers
Reeves' portrayal of Neo in this dystopian story is unforgettable. Neo is a computer programmer who learns a shocking truth. Our reality is a simulation; manipulated by machines. Thrown into an intense fight against these controllers, Neo becomes "The One." He spearheads a revolt against the Matrix. The film's breathtaking action scenes and Keanu's unforgettable performance cement its legacy.
"The Matrix" stands out as a top-tier Keanu Reeves film. Its fascinating concept makes us ponder the fundamental nature of our reality.
More BuddyTV Movie Suggestions
Visit BuddyTV for more articles about your favorite actors and other entertaining content. Feed your cinematic curiosity and stay up-to-date with the latest happenings in Hollywood. Don't miss out!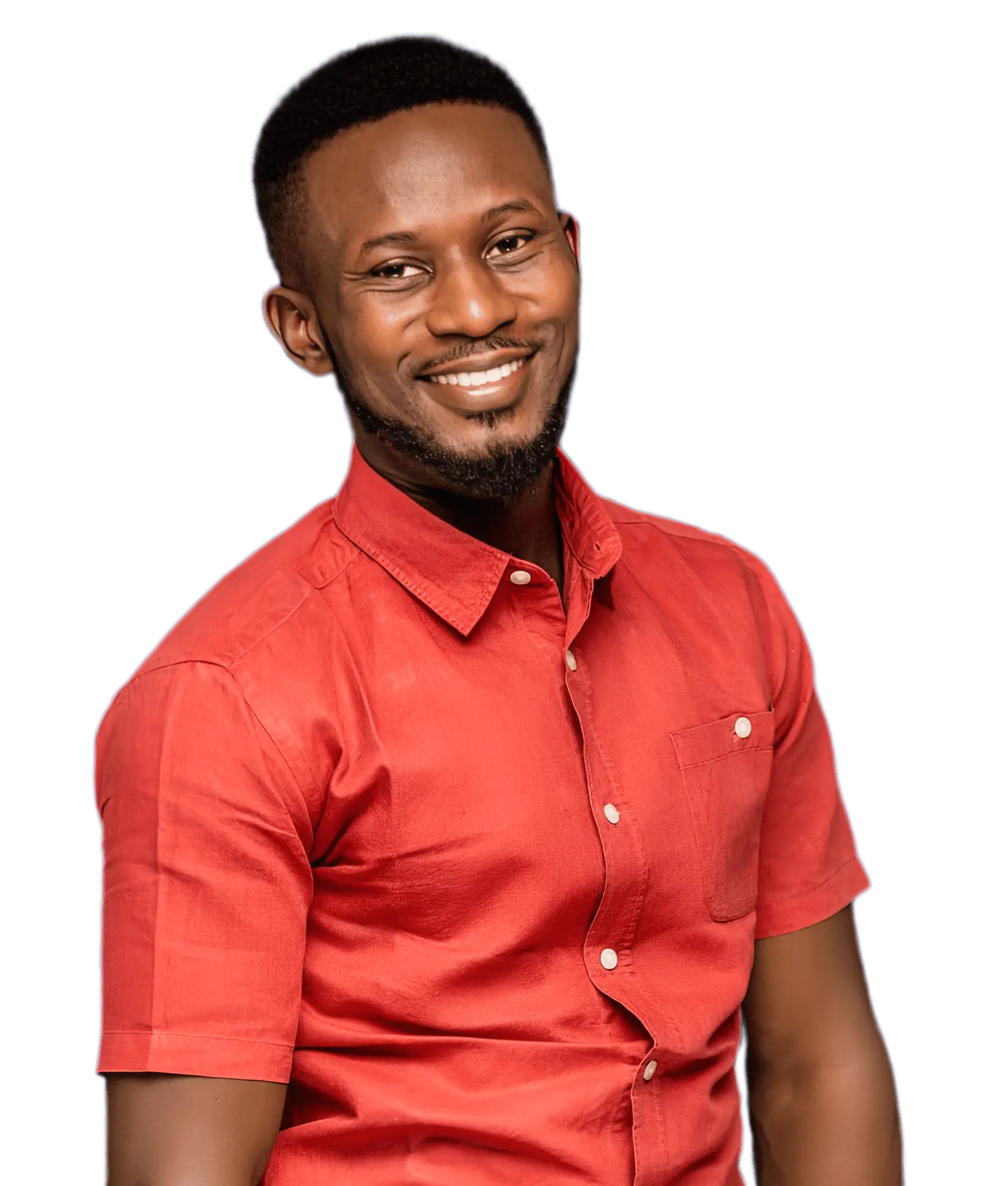 Professional SEO writer & editor with 8+ years of print journalism and writing experience across different platforms — blogs, website, eBooks and social media. His writing experience also cuts across industries like IT, fashion, education management, real estate, consulting and entertainment.