The Shrek movies are some of the most popular films ever made. The first movie in the Shrek film series was released in 2001 and quickly became a smash hit.
The movie follows the story of Shrek, a grumpy ogre who lives in a swamp. One day, Shrek sets out on a journey to find the beautiful Princess Fiona, who a dragon has kidnaped. Along the way, he meets a friendly donkey named Donkey, and the two become fast friends together; they rescue Princess Fiona and defeat the dragon.
The movie was successful and spawned three sequels, released in 2004, 2010, and 2013 and two spin-off movies released in 2011, and the last one is yet to be released in 2022.
The Shrek movies have grossed over 3 billion dollars worldwide and are loved by kids and adults alike. Thanks to their lovable characters and hilarious stories, the Shrek movies are some of the greatest animated films ever made.
The movies are filled with hilarious jokes, memorable characters, and exciting action scenes. It's no wonder that they remain so popular today.
So, if you want to watch all the Shrek movies, we have listed them all according to their release order. So grab your packet of chips or popcorn, and let's get started.
Sale
Shrek 4-Movie Collection [Blu-ray]
Mike Myers, Eddie Murphy, Cameron Diaz (Actors)
Andrew Adamson (Director) - Ted Elliott (Writer) - Aron Warner (Producer)
Spanish, English, French (Subtitles)
Original Shrek Film Series
Shrek (2001)
Shrek 2 (2004)
Shrek The Third (2007)
Shrek Forever After (2010)
Spin-offs:
Puss in Boots (2011)
Puss in Boots: The Last Wish (2022)
Shrek (2001)
"Shrek" is an American computer-animated fantasy film released in 2001, directed by Andrew Adamson and Vicky Jenson. Based on William Steig's fairy tale picture book, it stars Mike Myers, Eddie Murphy, Cameron Diaz, and John Lithgow.
The film follows Shrek, a grumpy and reclusive ogre who goes on a quest to save a princess from a dragon. Along the way, he makes friends with a talking donkey named Donkey and falls in love with Princess Fiona.
"Shrek" was released on May 18, 2001, to critical acclaim. It was a commercial success, grossing $484 million worldwide against its $60 million budget.
"Shrek" was nominated for the Academy Award for Best Adapted Screenplay and won for Best Animated Feature, as well as six British Academy of Film and Television Arts (BAFTA) nominations. It was named Best Adapted Screenplay by the British Academy of Film and Television Arts (BAFTA).
A beloved classic, "Shrek," is often credited with revitalizing the animated feature genre and proving that CGI animation could be successful commercially. If you haven't watched it yet, be sure to add it to your list and watch "Shrek!"
Shrek 2 (2004)
In "Shrek 2", our lovable ogre is now a married man and must deal with the in-laws. King Harold and Queen Lillian travel to Far Far Away to wish their daughter Fiona and her husband Shrek a happy life together. However, Fiona's jilted former fiancé, Prince Charming, doesn't want to give up that easily.
So he hatches a plan with the Fairy Godmother to not only ruin Shrek and Fiona's honeymoon but also take over the Kingdom of Far, Far Away. It's up to Shrek, Donkey, and Puss in Boots to stop him before it's too late!
"Shrek 2" is an exciting and heartwarming sequel that will have you laughing from beginning to end. The cast is terrific, the animation is top-notch, and the story is just as good as the first film.
The film was a hit and grossed $928.7 million at the Box office and won the "Hollywood Film Awards" award in the category of "Animation of the Year."
If you're a fan of the first Shrek film, you'll want to check out "Shrek 2".
Shrek The Third (2007)
"Shrek The Third" was released in 2007 with positive reviews; it is the third film in the Shrek Movie Series. The film made $813.4 million at the box office, which makes it one of the top four highest-grossing films of 2007. It was nominated for the 61st British Academy Film Awards' Best Animated Movie.
"Shrek The Third" was praised for its humor and heart, and new additions to the cast included Justin Timberlake as Arthur Pendragon and Eric Idle as Merlin.
In the plot, Prince Charming is plotting to overthrow Shrek and Fiona, who have inherited the throne following King Harold's death. Shrek, who does not want to rule the kingdom and does not believe an ogre is fit to be king, attempts to convince Fiona's underachieving, 16-year-old cousin Artie to reign instead.
This part of the Shrek film is filled with hilarity and excitement and is a must-watch for fans of the Shrek franchise. If you have watched the first two "Shrek movies", you should watch "Shrek The Third."
Shrek Forever After (2010)
In "Shrek Forever After," the lovable green ogre Shrek has grown tired of being a family man and celebrity. He misses being feared and having his own space and, at the same time, enjoying his children's first birthday at a restaurant in Far, Far Away; a series of mishaps that worsen his ego cause him to walk out in a fury and lash out at his wife, Princess Fiona.
Fortunately, Shrek has a chance to relive his glory days when he meets Rumpelstiltskin, who grants him one day to live as if he had never been born. However, this day turns out to be more difficult than expected, as Shrek now has to confront the dark reality of what life would have been like if he had never existed.
In this part, Walt Dohrn was introduced in the role of Rumpelstiltskin, and all the other cast, including Mike Myers, Cameron Diaz, and Eddie Murphy, reprised their roles from the previous movies.
This Shrek film resulted in a massive success like the previous Shrek films, the audience loved it, and it grossed $752 million worldwide. "Shrek Forever After" is a heartwarming and exciting movie that will leave you wanting more.
Spin-off Shrek Movies In Order Of Release Date
The best way to watch all the Shrek movies and short specials is in chronological order. However, it is not compulsory to watch them in this order as you can watch the spin-off movies without having seen the original Shrek trilogy. The list of Shrek Spin-Off movies in chronological order is as follows:
Puss in Boots (2011)
"Puss in Boots" (2011) is a Dreamworks Animation film that tells the story of the beloved feline character of Shrek as he goes on his adventures.
Puss in Boots
Amazon Prime Video (Video on Demand)
Antonio Banderas, Salma Hayek, Zach Galifianakis (Actors)
Chris Miller (Director) - Tom Wheeler (Writer) - Andrew Adamson (Producer)
The movie is filled with excitement, humor, and heart, and it is a must-see for fans of the Shrek franchise.
Puss(Antonio Banderas) in Boots is a Spanish-speaking, anthropomorphic cat with the name of his distinctive pair of boots. Puss is on the run from the law when he encounters Jack and Jill, two wanted criminals who have acquired the enchanted beans he has sought for so long.
Kitty Softpaws (Salma Hayek), a female cat, spots Puss as she tries to steal the beans at their hideout and is tasked with stealing them by Humpty Alexander Dumpty(Zach Galifianakis).
"Puss in Boots" is an exciting, action-packed adventure that will leave audiences laughing and cheering. "Puss in Boots" did very well at the box office, earning $555 million with a budget of $130 million. If you love to watch Shrek movies, you definitely will love the character puss.
Puss in Boots: The Last Wish (2022)
Antonio Banderas returns as the voice of Puss in Boots in an all-new adventure! In "Puss in Boots: The Last Wish," The brave feline hero finds that he has used up his nine lives and embarks on a quest to discover the legendary Last Wish and recover the lives he has lost with Kitty Softpaws and his new buddy Perro.
The film is set to release this year by December, with the fascinating voices of Salma Hayek as Kitty Softpaws, Olivia Colman as Mama Bear, Harvey Guillén as Perro, a therapy dog, and Samson Kayo as Baby Bear.
If you have watched the last part of "Puss in Boots" and loved the characters, you won't be disappointed with this upcoming movie.
These were all the Shrek films in order of their release date; however, if you are interested in watching more Shrek movies, we have made a bonus list of all the Shrek Short Films and TV shows for you.
Shrek Short Films In Order Of Release Date
Shrek in the Swamp Karaoke Dance Party (2001)
Shrek 4-D (2004)
Far Far Away Idol (2004)
Donkey's Christmas Shrektacular (2010)
Shrek's Yule Log (2010)
Thriller Night (2011)
The Pig Who Cried Werewolf (2011)
Puss in Boots: The Three Diablos (2012)
Shrek Television Specials And Shows In Order Of Release Date
Shrek the Halls (2007)
Scared Shrekless (2010)
The Adventures of Puss in Boots (2015-2018)
Puss in Book: Trapped in an Epic Tale (2017)
The Shrek movies are some of the most popular animated films of all time. If you're a franchise fan, you'll want to watch all of the movies in order.
Shrek Movies FAQs
How Many Shrek Movies are There?
There are 4 Shrek movies (Shrek, Shrek 2, Shrek the Third, and Shrek Forever After) in the original film series and 2 spin-offs (Puss in Boots and Puss in Boots: The Last Wish).
Is Shrek 5 canceled?
No, Shrek 5 is not canceled; it is set to be released on May 20, 2023.
More BuddyTV Movie Suggestions
Looking for more family-friendly or animation movies like Shrek? Check out more BuddyTV movie suggestion lists: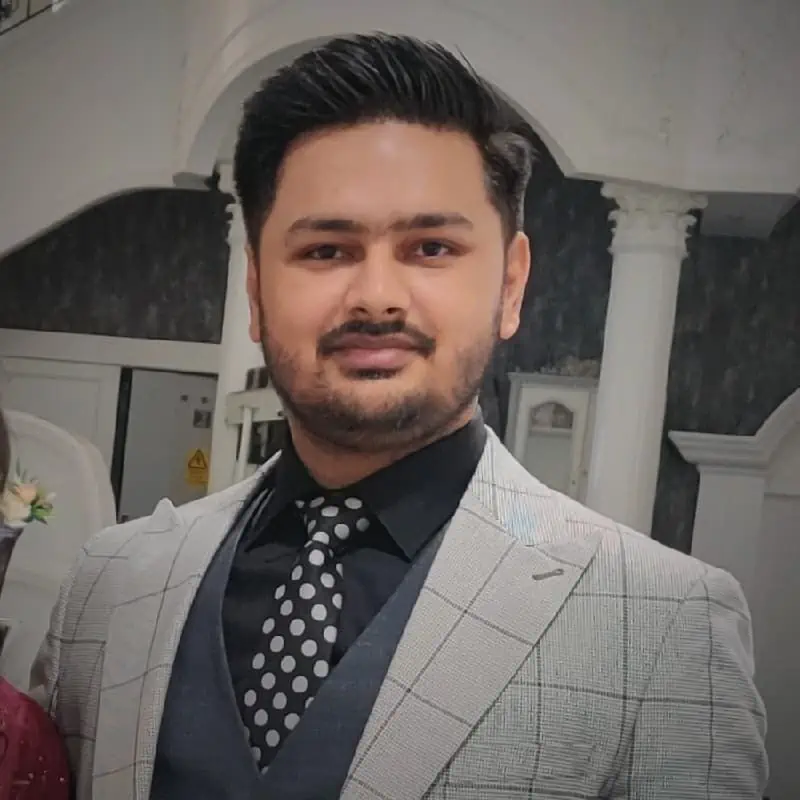 Senior Writer at BuddyTV | Experienced Writer and Graphics Designer