Actors aren't created equal. Some are more talented. Others are considered more beautiful. Some are loved by millions of devoted fans, whereas others… not so much. But if there's one thing all the famous actors in the world have in common, it is that they are all crazy rich.
Still, even in this case, some stars shine brighter. And we don't say that figuratively.
The wealthiest actors in Hollywood can literally shine with all the money they have made through lucrative paychecks, production credits, investments, and other side hustles. Nine-figure fortunes are slowly becoming a standard among the top Hollywood actors, with many just on the brink of becoming billionaires.
Can you guess which actors we're talking about? Likely so, but as we'll uncover in a moment, some names might be a surprise to find a place on this list. So, without any further ado, we present the ten richest actors in the world!
10

Jack Nicholson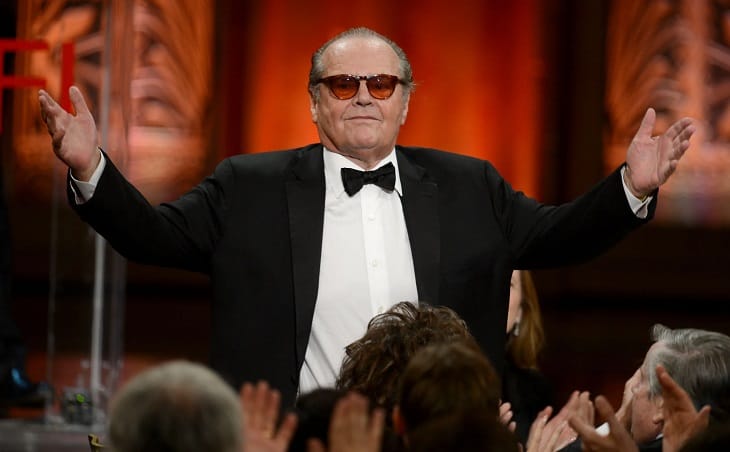 Net Worth: $400 million
"Here's Johnny!" We could watch the door scene from The Shining a hundred times, and it wouldn't get any less scary. That shows how brilliant an actor Jack Nicholson is. With a career spanning more than 60 years, Nicholson is the most Oscar-nominated actor in history, winning the Academy Award three times.
Having starred in some of the best movies of all time, including The Flight Over Cookoo's Nest, Batman, As Good As It Gets, and The Departed, Nicholson is a true Hollywood legend, rightly considered one of the greatest actors of the 20th century.
As of today, Nicholson is on his well-deserved retirement. And with a net worth of $400 million, he sure doesn't need to worry about money for the rest of his days. Enjoy your retirement Jack. You deserve it.
9

Jennifer Lopez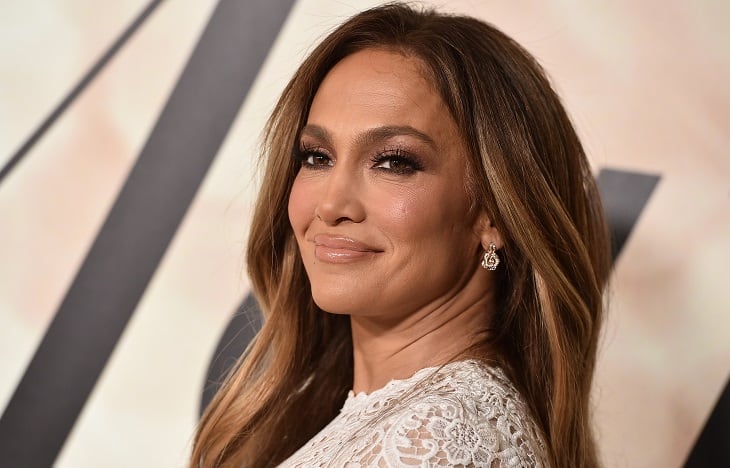 Net Worth: $400 million
A pop star, Hollywood icon, fashion designer, and businesswoman. Yes, all these adjectives describe one person. Or should we say legend that Jennifer Lopez certainly is? Sure, J.Lo has made a name for herself primarily as a singer, but one cannot ignore her contribution to the movie industry.
As an actress, J.Lo has appeared in numerous movies and TV series. Her resume might not be the most impressive in Hollywood (remember Gigli?), but J.Lo's movie career has proved more than lucrative.
Lopez also owns a production company Nuyorican Productions, as well as clothing and perfume lines. All her work contributes to an impressive net worth of approximately $400 million. It's fair to say she's doing pretty well for herself, don't you think?
8

Adam Sandler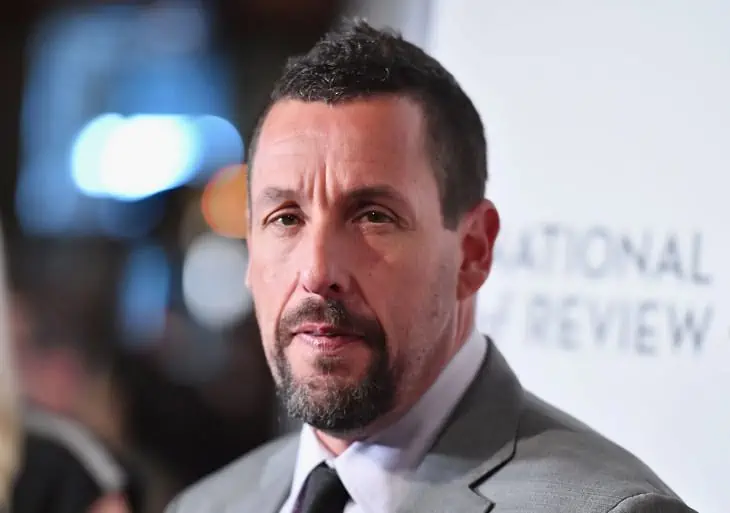 Net Worth: $420 million
There aren't many actors that divide the public more than Adam Sandler. On the one hand, he's repeatedly proven how brilliant an actor and comedian he can be. On the other, he's written, produced, and starred in some of the worst comedies of all time (nine Golden Raspberry Awards haven't come from anywhere).
Related: 14 Adam Sandler Movies on Netflix [Streaming Now]
That said, you never know what to expect from an Adam Sandler movie. The only thing sure about him is that he's one of the richest actors in the world, especially since his production company struck a lucrative $250 million deal with Netflix.
With an overall net worth of $420 million, Sandler lands a strong seventh place on our list.
7

Mel Gibson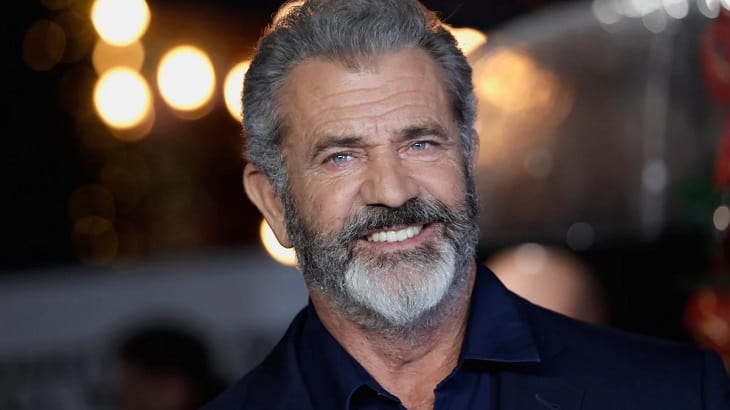 Net Worth: $425 million
As we said at the beginning, some actors are loved a bit less than others. Well, despite his enormous success and contribution to the cinema, Mel Gibson isn't the most beloved figure in Hollywood due to his rather… controversial statements and views. There are also his legal problems and the use of the unbecoming slur.
Related: 20 Best Mel Gibson Movies of All Time
But let's focus on the good things. From Braveheart to Mad Max, Gibson has starred in some of the best movies ever, proving that he's a fantastic actor with quite a range. Recently, though, he's been more focused on his directing and producing career. He directed and produced such movies as Apocalypto and Hacksaw Ridge, proving to the world what a talented man he is.
Through all his work, Gibson has accumulated approximately $425 million net worth, making him one of the richest actors in Hollywood's history.
6

Robert De Niro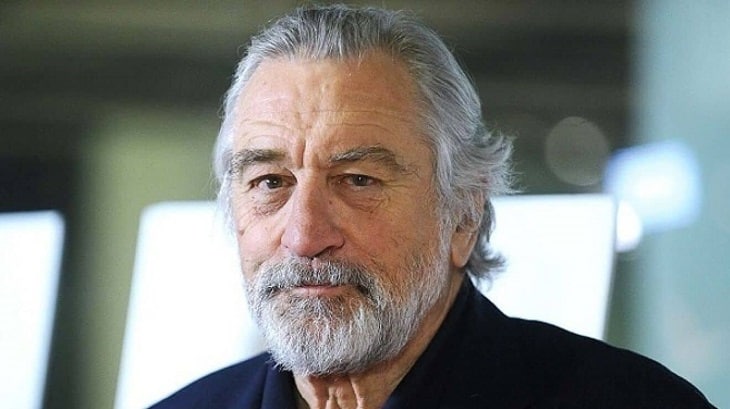 Net Worth: $500 million
Find an American actor loved more than Robert De Niro. We dare you. With a career spanning over 40 years, De Niro is considered, and rightly so, one of the greatest Hollywood actors ever, winning two Oscars, receiving countless awards, and twice as many nominations.
De Niro has one of the most impressive resumes in Hollywood, having starred in such classics as The Godfather Part II, Taxi Driver, and Goodfellas. He's also been recognized for his comedy roles in Meet the Parents or Wag the Dog.
Besides his acting career, De Niro also owns a production company TriBeCa Productions, and the Nobu chain restaurant. Summing up all his paychecks and side hustles, Bob De Niro's net worth is estimated at around $500 million.
5

George Clooney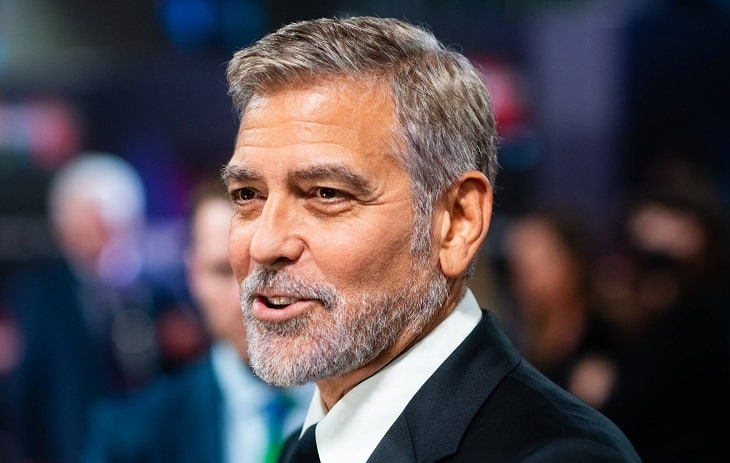 Net worth: $500 million
One of the most renowned American actors and filmmakers (and love interest of almost every woman on the planet), George Clooney is a name that needs no introduction.
And while his career hasn't always been rosy, after all, Clooney is the man who almost killed Batman. His achievements speak for themselves. Two Academy Awards, four Golden Globes, and four Screen Actors Guild Awards. Do we need to say more?
Clooney has an impressive filmography, both as an actor and a producer. His greatest movies include Ocean's Eleven, Michael Clayton, and Burn After Reading. He's also known for his activism and humanitarian work, proudly and eagerly using his status and a $500 million net worth to make the world a better place.
4

Tom Cruise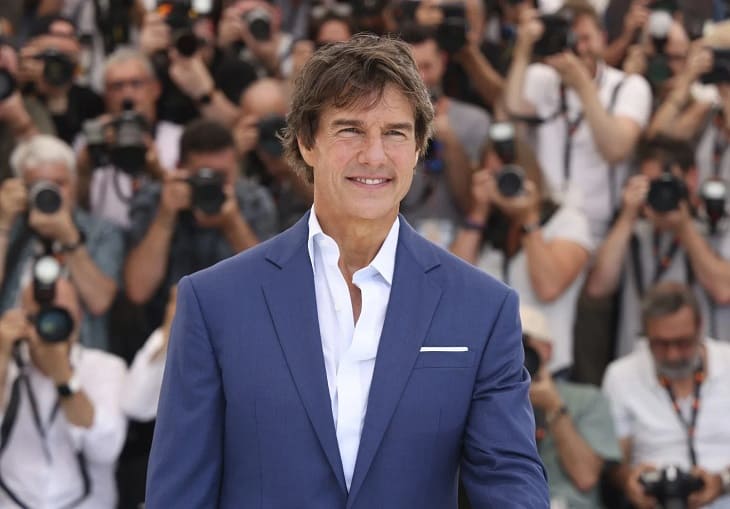 Net Worth: $570 million
Considering the success of Top Gun: Maverick, 2022 belongs to Tom Cruise. But Cruise has been at the very top for several years now, and the Cruising Time is far from over. As of 2021, Cruise's net worth was estimated at $570 million, but given his recent success, it's likely to increase by the end of 2022.
Related: 21 Tom Cruise Movies in Order: Ranked Best to Worst
Such an amount hasn't come out of anywhere. Cruise has starred in numerous all-time classics, including Rain Man, Born on the Fourth July, and A Few Good Man. However, he's mostly known for his role in the Mission: Impossible franchise. He's also produced many of his blockbusters.
When talking about Hollywood alone, Cruise is currently the richest actor in the film industry. And with the Top Gun sequel becoming his highest-grossing movie yet, Cruise is on his way to becoming the wealthiest actor in the world. For the time being, however, he has to settle for the third spot on our list.
3

Shah Rukh Khan
Net Worth: $600 million
The King of Bollywood himself – Shah Rukh Khan – takes 3rd place on the worldwide list of wealthy actors. With over 80 Hindi movies in his film resume, Khan is the most successful Indian movie star and one of the most successful actors in the world.
And while his biggest blockbusters, including Baadshah, Chennai Express, and Raes, don't tell a lot to an average movie enthusiast, Khan is a fantastic actor and the greatest Bollywood star.
However, he doesn't owe his $600 million fortune only to his acting career. Khan is also a movie producer. On top of that, he's a co-owner of the Indian Premier League cricket team Kolkata Knight Riders, and the Caribbean Premier League club, Trinbago Knight Riders.
2

Jerry Seinfeld
Net Worth: $950 million
We present to you the richest actor in the world, Jerry Seinfeld, who also doubles as a famous comedian. Jerry has made a fortune throughout his illustrious career with his show "Seinfeld" earning him $500 million from a Netflix deal alone.
Known as a connoisseur of exotic cars, Jerry has amassed a collection (worth $150 million) that's nothing short of legendary. The Manhattan garage where he keeps most of his Porche collection has an estimated worth of $1.4 billion.
Jerry has made the Forbes Celebrity 100 list nearly every year since 2006 (2014 being the only exception) with estimated earnings between $32 and $70 million. It's been noted that his accredited earnings from the sale of "Seinfeld" were $267 million in 1998 which helped land Jerry on the cover of the first Forbes Celebrity 100 cover in March 1999. According to Forbes' yearly estimates, Jerry has earned well over $1.1 billion over his lifetime of acting and comedy.
Forbes Celebrity 100 – Jerry Seinfeld Earnings
Year
Rank
Earnings (Millions)
2020
45
$51
2019
83
$41
2018
38
$57.5
2017
18
$69
2016
57
$43.5
2015
62
$36
2013
60
$32
2012
64
$40
2011
40
$70
2010
37
$75
2009
37
$85
2008
25
$85
2007
42
$60
2006
28
$100
1999
4
$267
1

Jami Gertz
Net Worth: $3 billion
The richest actor in the world is not even an actor, it's actress Jami Gertz. This might be surprising for some. After all, she's not a massive movie star like some other names on this list, such as Tom Cruise or Jack Nicholson. She's primarily starred in less-known productions, such as Less Than Zero or The Lost Boys. The movies not many film enthusiasts remember. She also has several more minor TV roles.
Where does her $3 billion net worth come from then? Well, Gertz and her husband, Tony Ressler, are part-owners of the NBA team, the Atlanta Hawks. That's the reason for her unbelievable fortune. And while she has the talent needed to make a name for herself in showbiz, with a net worth like that, she sure won't have to overwork herself to pay her bills.
World's Highest Paid Actors – Honorable Mentions
As you can see, our list of the top ten richest actors in the world looks more than impressive. But what about the actors who almost made it? While we haven't had a place for them in our main list, there's an old honorable-mentions-list trick.
Sylvester Stallone
Net Worth: $400 million
To say that Sylvester Stallone is a pop-culture icon would be a massive understatement. Imagine cinema history without such classics as Rocky, Rambo, or Stop! Or My Mum Will Shoot. Okay, the last one isn't Stallone at his best, but you get the picture.
Related: Rambo Movies in Order: How to Watch Stallone as John Rambo
Anyhow, throughout his over 40-year-old Hollywood career, the popular Sly has appeared in almost 80 films, not only as an actor but also as a producer, director, and screenwriter. And while his best years are long behind him, Stallone can boast a $400 million net worth, which makes him one of Hollywood's highest-paid actors of all time.
Related: Top 20 Sylvester Stallone Movies of All Time
And yes, not all his movies can be considered top-flight, but there aren't many actors who deserve praise for all their work and dedication more than Sly.
Stallone had a close call this year when his wife filed for divorce, which would have cut his net worth substantially. Luckily for him, it seems the couple has reconciled since then.
Arnold Schwarzenegger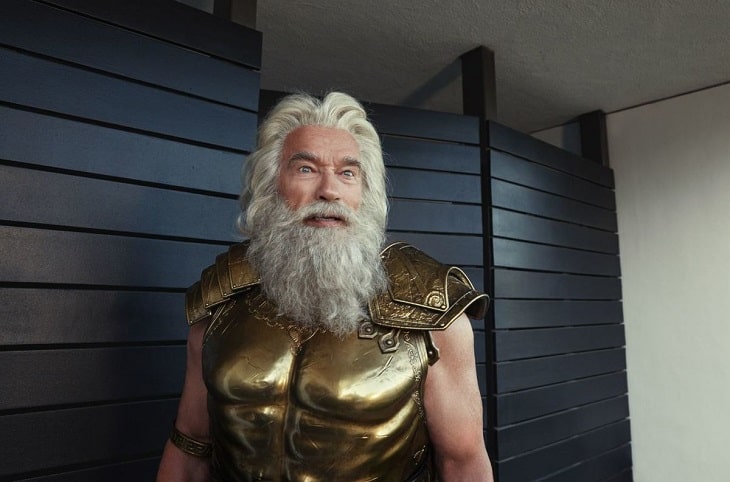 Net Worth: $400 million
He's the Terminator, he's Conan the Destroyer, and he's ready to Jingle All the Way. Oh, and he also managed to govern California for eight years (2003 – 2011). Yes, it's the one and only Arnold Schwarzenegger.
Related: Everything You Need to Know About "The Legend of Conan"
With a whopping net worth of $400 million, good old Arnie almost makes our top ten list. One could argue that he deserves the spot instead of other members of the $400 million club. Still, we'd like to include him as one of our honorable mentions. And that's not because we're a bit afraid he could easily squash us.
Tom Hanks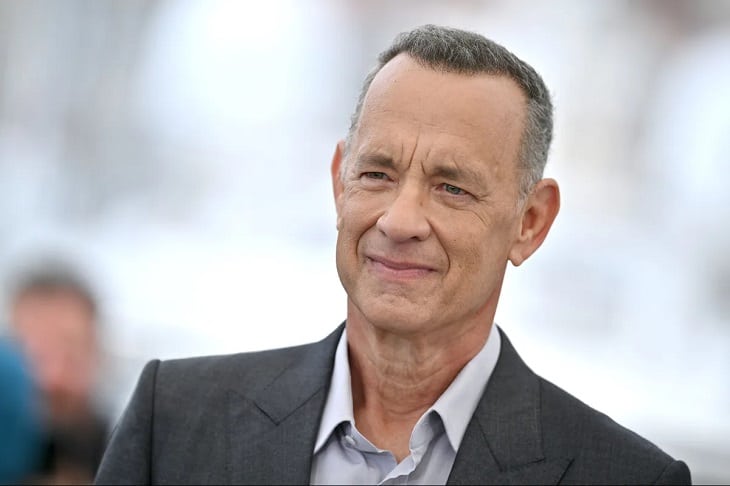 Net Worth: $400 million
Is there anyone who doesn't adore Tom Hanks? He's one of the nicest and most talented guys in Hollywood. And guess what? He has the fortune to prove it.
Thanks to his performances in such classics as Forrest Gump, Cast Away, Toy Story, or Saving Private Ryan, as well as producing credits, Hanks has managed to build a net worth of approximately $400 million. Well done, Mr. Hanks, well done. With such a fortune, you can buy as many boxes of chocolate as you want. Be careful, though. You never know what you're gonna get.
Clint Eastwood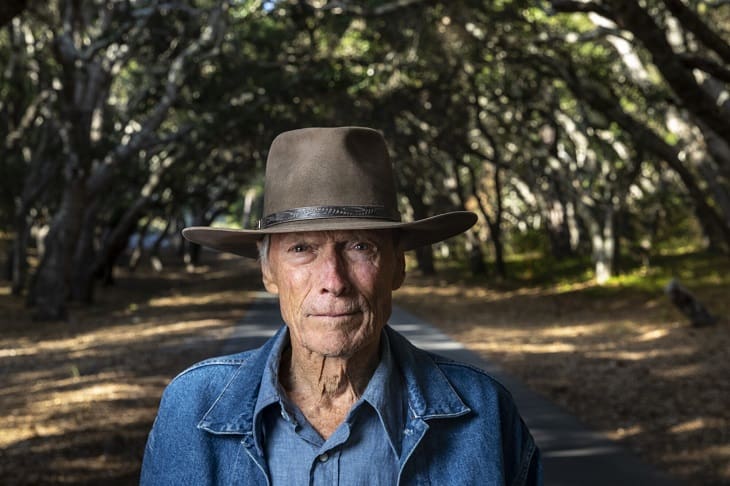 Net Worth: $375 million
Having made his debut in the 60s, Clint Eastwood is a real Hollywood veteran. The American actor, filmmaker, and producer has over 60 productions to his name and is considered one of the most legendary actors ever.
But his acting career isn't his only source of revenue. Eastwood has also produced and directed movies, including such classics as Flags of Our Fathers, Letters from Iwo Jima, and Gran Torino. Adding all these achievements up, Mr. Eastwood has a net worth of $375 million, granting him a spot on the list of the wealthiest actors in the world.
Jackie Chan
Net Worth: $370 million
What do you get when you put together an amazing actor, director, movie producer, stuntman, martial artist, and the nicest human being on the planet? A legend named Jackie Chan.
As an action movies icon, Jackie Chan has performed in over 150 movies, with many of them being true Hollywood classics, such as Police Story, Rumble in the Bronx, and Rush Hour. Throughout his fantastic career, the Hong Kong actor has accumulated a net worth of $370 million. And if there's one person in the world that deserves such wealth, it has to be Jackie Chan.
Keanu Reeves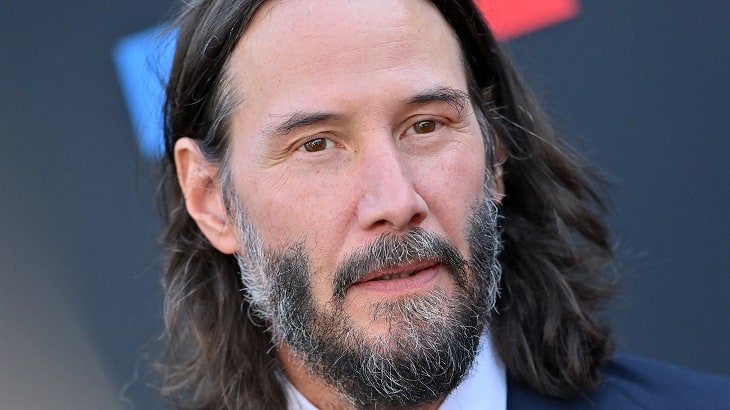 Net Worth: $360 million
Keanu Reeves is probably the most down-to-earth guy not only on this list but the entire Hollywood. This Canadian actor is an inspiration to many and is one of the most lovable figures in show business.
Related: 10 Best Keanu Reeves Movies, Ranked by Viewers
His most renowned role is Neo from The Matrix franchise, but he has many more blockbusters to his name, including Point Break, Speed, and, most recently, the John Wick series. He also co-owns a production company, sells motorbikes, and writes books. All his work enabled him to accumulate a net worth of $360 million, which he actively uses to support numerous charities and causes.
Final Word
And there you have it! Our list of the top ten (plus some honorable mentions) richest actors in the world. Were you surprised by some names on this list? Or did you guess them correctly? And if you found this article interesting, be sure to check out BuddyTV for similar content and news from the world of cinema and TV.