Born in Houston, Texas, on August 18, 1952, Patrick Wayne Swayze was the son of Patsy Swayze, a choreographer, and Jesse Wayne Swayze, a draftsman at a chemical plant. Patrick honed his dancing skills at his mother's dance school in their hometown of Houston.
Renowned for his captivating performances, Patrick Wayne Swayze was a multifaceted talent. As an actor, dancer, and singer-songwriter, Swayze left an indelible imprint on Hollywood with his unique ability to embody romantic, rugged, and comedic roles. His charm was so irresistible that he was deemed the "Sexiest Man Alive" by People magazine in 1991.
Related: 25 Sexiest Men of 2022 (on TV and Movies)
Beyond his acting prowess, he penned and performed the famous song "She's Like the Wind," further solidifying his place in the annals of entertainment.
From the passionate intensity of "Dirty Dancing" to the adrenaline-fueled action of "Point Break," Swayze's diverse roles showcased his wide-ranging talent. Posthumously honored with the Rolex Dance Award in 2012, his contributions to dance are as noteworthy as his acting achievements. Tragically, Swayze lost his battle with pancreatic cancer in 2009 at the age of 57.
Top 10 Patrick Swayze Movies in Order, According to IMDb
Youngblood (1986)
Red Dawn (1984)
Road House (1989)
Dirty Dancing (1987)
The Outsiders (1983)
Ghost (1990)
11:14 (2003)
Point Break (1991)
North and South (1985)
Donnie Darko (2001)
10

'Youngblood' (1986)
IMDb: 6.2/10 15K | Metascore: 51
Duration: 1h 50m | Genres: Drama, Romance, Sport | Director: Peter Markle
Cast: Rob Lowe, Cynthia Gibb, Patrick Swayze
"Youngblood," released in 1986, is a sports drama film that explores the trials and tribulations of a young man navigating the world of professional hockey.
The film follows Dean Youngblood (Rob Lowe), a 17-year-old farmhand from rural New York who dreams of playing in the National Hockey League. His journey takes him to Canada, where he faces the challenges of proving his worth in a competitive junior hockey league while dealing with the harsh realities of the sport.
One of the film's strengths lies in its character development. Youngblood begins as an innocent dreamer but gradually matures into a determined athlete who learns to stand up for himself on and off the ice. The cinematography effectively captures the intensity and physicality of hockey matches, while the music score adds to the film's 80s charm.
"Youngblood" is a decent sports drama that offers an engaging look at the world of junior ice hockey through the lens of its titular character. For fans of ice hockey or 80s cinema, "Youngblood" offers an entertaining, if somewhat formulaic, viewing experience.
9

'Red Dawn' (1984)
IMDb: 6.3/10 61K | Popularity: 759 | Metascore: 53
Duration: 1h 54m | Genres: Action, Drama, Thriller | Director: John Milius
Cast: Patrick Swayze, C. Thomas Howell, Lea Thompson
Another on the list of best films of Patrick Swayze is "Red Dawn," a 1984 action drama directed by John Milius, in which a group of high school students become unlikely heroes when their small town in Colorado becomes the unexpected frontline of World War III.
Related: 25 Best Action Movies of the 21st Century, According to IMDb
The film stars Patrick Swayze, Charlie Sheen, and Lea Thompson, who form the heart of this guerilla resistance against a sudden Soviet-Cuban invasion.
Milius's vision for "Red Dawn" appears to be a combination of a thrilling action adventure and a sobering exploration of war's impact on the innocence of youth. The film's premise, while undeniably far-fetched, taps into the era's pervasive Cold War anxieties, making it resonant with audiences at the time of release.
"Red Dawn" is a unique blend of teen drama and war film that offers a fascinating, if somewhat unbelievable, exploration of resistance and survival. While certain elements may feel dated, the film's core themes and engaging performances make it a worthwhile watch for fans of '80s cinema and war dramas. The movie also did well at the box office, collecting $38.3 million against its $17 million budget.
8

'Road House' (1989)
IMDb: 6.7/10 82K | Popularity: 394 | Metascore: 36
Duration: 1h 54m | Genres: Action, Thriller | Director: Rowdy Herrington
Cast: Patrick Swayze, Kelly Lynch, Sam Elliott
"Road House," the classic 1989 action film directed by Rowdy Herrington and starring Patrick Swayze, Kelly Lynch, and Sam Elliott, is a high-octane cinematic ride that continues entertaining audiences decades after its release.
Set in the fictional town of Jasper, Missouri, the film follows James Dalton (Swayze), a professional "cooler" with a philosophy degree and a mysterious past, who is hired to tame the Double Deuce, a notoriously rowdy bar. A whirlwind of explosive fights, unexpected romance, and a showdown with a ruthless businessman ensues.
The storyline, while straightforward, is packed with memorable moments. The narrative engages the audience, from Dalton's philosophical musings to intense fight scenes. The film's most significant moment is the climactic showdown, which blends high-stakes drama with thrilling action.
Swayze delivers a charismatic performance as Dalton, striking a delicate balance between stoicism and intensity. "Road House" may not be a cinematic masterpiece, but it is undeniably entertaining. Despite the passage of time, the film continues to hold its own, offering a nostalgic trip back to the rough-edged charm of '80s action cinema.
7

'Dirty Dancing' (1987)
IMDb: 7.0/10 246K | Popularity: 468 | Metascore: 65
Duration: 1h 40m | Genres: Drama, Music, Romance | Director: Emile Ardolino
Cast: Patrick Swayze, Jennifer Grey, Jerry Orbach
"Dirty Dancing," the 1987 classic romantic film directed by Emile Ardolino and starring Jennifer Grey and Patrick Swayze, is a timeless tale of love, self-discovery, and the liberating power of dance.
Related: Best Romantic Gestures in Film of All-Time
Set in the summer of 1963 at a Catskills resort, the film follows Frances "Baby" Houseman (Grey), a young woman from a privileged background who falls for Johnny Castle (Swayze), a working-class dance instructor. As they navigate their disparate experiences and societal expectations, they find common ground on the dance floor, leading to a transformative summer neither would ever forget.
The storyline is an engaging blend of romance and drama, underscored by social issues prevalent during the time. It touches on class division, women's rights, and the power of personal expression.
Baby's journey from innocence to empowerment encapsulates the transformative power of love and self-expression. On the other hand, Johnny symbolizes resilience and passion, challenging societal norms with his unapologetic authenticity.
Its memorable moments, such as the iconic lift in the final dance sequence and the famous line "Nobody puts Baby in a corner," continue to resonate with audiences, reinforcing its status as a beloved classic. "Dirty Dancing" is more than just a romantic film; it is a cultural phenomenon that has transcended time. This is one of the best movies done by Patrick Swayze, and if you are a fan of the actor, this is one film you can not miss.
6

'The Outsiders' (1983)
IMDb: 7.0/10 93K | Popularity: 290 | Metascore: 45
Duration: 1h 31m | Genres: Crime, Drama | Director: Francis Ford Coppola
Cast: C. Thomas Howell, Matt Dillon, Ralph Macchio
"The Outsiders," a 1983 film directed by Francis Ford Coppola, is a poignant exploration of teenage angst and social division set against the backdrop of 1960s Tulsa, Oklahoma. Based on S.E. Hinton's novel, the film follows the lives of the Greasers, a group of working-class teenagers navigating their rivalry with the affluent Socs (short for Socials).
Coppola's direction is commendable, capturing the raw emotionality and tension that permeates the narrative. The use of natural lighting and color saturation in the cinematography enhances the film's nostalgic feel, while the intimate close-ups underscore the vulnerability of the young characters.
The performances are stellar across the board. C. Thomas Howell delivers a compelling performance as Ponyboy Curtis, the film's reflective narrator. At the same time, Patrick Swayze, Rob Lowe, and Tom Cruise, among others, convincingly portray the camaraderie and defiance of the Greaser gang.
"The Outsiders" holds significant cultural and historical value, providing a snapshot of American teenage culture during a turbulent era. Its portrayal of the rebellious spirit of youth and the struggle against societal norms reflects the broader cultural shifts occurring during the 1960s.
Critics gave the film mostly positive reviews, especially for its acting, and it made a good amount of money at the box office. It earned $33.7 million even though it only cost $10 million to make.
5

'Ghost' (1990)
IMDb: 7.1/10 228K | Popularity: 1205 | Metascore: 52
Duration: 2h 7m | Genres: Drama, Fantasy, Romance | Director: Jerry Zucker
Cast: Patrick Swayze, Demi Moore, Whoopi Goldberg
The 1990 film "Ghost," directed by Jerry Zucker and starring Demi Moore and Patrick Swayze, is an excellent movie that tells a story of love, loss, and redemption. The plot revolves around Sam Wheat (played by Swayze), a banker who becomes a ghost after being murdered. Sam enlists the help of psychic medium Oda Mae Brown (played by Whoopi Goldberg) to protect his girlfriend, Molly Jensen (played by Moore), from harm.
The plot is ingeniously crafted, brimming with unexpected twists and turns that keep the viewer on the edge of their seat. It masterfully blends elements of romance, thriller, and supernatural fantasy, creating a unique narrative that breaks the conventional boundaries of genre.
The theme of mental awareness subtly yet powerfully underscores the storyline, mainly through the character of Oda Mae. Her initial struggle to accept her psychic abilities echoes the societal stigma often associated with mental health. The film's sensitive portrayal of this issue encourages viewers to engage in a deeper dialogue about mental awareness.
Swayze delivers a moving performance as Sam, expertly balancing strength and vulnerability. Moore's portrayal of Molly is equally powerful, filled with raw emotion and resilience. The chemistry between the two is palpable, making their love story all the more compelling.
"Ghost" was a huge success at the box office, grossing more than $505 million worldwide. If you are a fan of Patrick Swayze, this is the film you can not miss.
4

'11:14′ (2003)
IMDb: 7.1/10 49K | Metascore: 65
Duration: 1h 26m | Genres: Comedy, Crime, Drama | Director: Greg Marcks
Cast: Henry Thomas, Colin Hanks, Ben Foster
"11:14," a 2003 American thriller directed by Greg Marcks, is an intriguing exploration of cause and effect, told through the lens of a seemingly random car accident that occurs at precisely 11:14 PM.
The film features an ensemble cast including Rachael Leigh Cook, Ben Foster, Clark Gregg, Colin Hanks, Shawn Hatosy, Barbara Hershey, Stark Sands, and Hilary Swank. It follows five different characters and their interconnecting storylines leading up to the fateful moment of the crash, weaving a complex tapestry of bizarre occurrences and deadly consequences.
Marcks employs a non-linear narrative structure, presenting the same incident from multiple perspectives. While challenging, this storytelling technique effectively reveals the interconnectedness of the characters and events gradually. The director's meticulous attention to detail and timing ensures that each narrative thread unravels seamlessly into the next, keeping the audience engaged and invested in uncovering the mystery.
While "11:14" is a well-executed and entertaining thriller, it has flaws. Some viewers may find the narrative's intricate complexity confusing, and the character development is somewhat sacrificed due to the film's focus on plot mechanics.
3

'Point Break' (1991)
IMDb: 7.2/10 194K | Popularity: 815 | Metascore: 59
Duration: 2h 2m | Genres: Action, Crime, Thriller | Director: Kathryn Bigelow
Cast: Patrick Swayze, Keanu Reeves, Gary Busey
"Point Break," a 1991 action-crime-thriller directed by Kathryn Bigelow, is a high-octane exploration of adrenaline, loyalty, and the thin line between law enforcement and criminality. The film stars Keanu Reeves as Johnny Utah, an FBI agent, and Patrick Swayze as Bodhi, a charismatic surfer with a penchant for bank robbery.
The plot centers on Utah, a rookie agent assigned to investigate a string of bank robberies allegedly committed by a gang known as the "Ex-Presidents." As Utah delves deeper into the surfing community in his undercover operation, he forms an unlikely bond with Bodhi, complicating his mission.
Both Reeves and Swayze deliver compelling performances, with Reeves embodying the determination and conflict of Agent Utah and Swayze bringing a magnetic charisma to the enigmatic Bodhi. Their on-screen chemistry is palpable, adding depth to their complex relationship.
Thematically, "Point Break" explores the allure of freedom and rebellion against societal norms embodied in Bodhi's pursuit of the ultimate thrill. "Point Break" is a thrilling ride that combines action, crime, and philosophical musings on freedom and morality. Despite its age, the film remains relevant and entertaining. The movie received mixed reviews at the time of its release but has since grown to become a cult classic and managed to earn $83 million against its budget of around $24 million.
2

'North & South: Book 1, North & South' (1985)
IMDb: 8.0/10 12K | Popularity: 2066
Duration: 9h 21m | Genres: Drama, History, Romance | Director: Douglas Heyes
Cast: Kirstie Alley, Georg Stanford Brown, David Carradine
"North and South," the 1985 mini-series based on John Jakes's novel series, is a sweeping period drama that explores the complexities of friendship, love, and loyalty set against the backdrop of the American Civil War. The series follows two young men from contrasting backgrounds – George Hazard (James Read), a wealthy industrialist from the North, and Orry Main (Patrick Swayze), a plantation owner from the South. Despite their stark differences, they form a deep bond while attending West Point Military Academy, a friendship tested as tensions mount between the North and South.
One of the central themes in "North and South" is the class conflict. The series skillfully contrasts the opulent lifestyle of the Hazards with the Main family's reliance on slave labor, offering a nuanced exploration of the socio-economic disparities of the era. Romantic entanglements further complicate matters, adding intrigue and emotional depth to the narrative.
The acting performances are one of the series' key strengths. Patrick Swayze delivers a standout performance as Orry Main, bringing a compelling mix of intensity and vulnerability to his character. You will not want to miss this classic mini-series if you are a fan of Patrick Swayze, period dramas, or romantic sagas with a historical backdrop.
1

'Donnie Darko' (2001)
IMDb: 8.0/10 828K | Popularity: 454 | Metascore: 88
Duration: 1h 53m | Genres: Drama, Mystery, Sci-Fi | Director: Richard Kelly
Cast: Jake Gyllenhaal, Jena Malone, Mary McDonnell
"Donnie Darko," a 2001 psychological thriller directed by Richard Kelly, is an enigmatic blend of teen drama, science fiction, and philosophical exploration that has garnered a cult following over the years. Set in the 1980s, the film weaves a complex tale of adolescence, time travel, and existential dread centered around the eponymous character, Donnie Darko (Jake Gyllenhaal).
Related: Movies Like 'Donnie Darko' (Our Favorites)
The narrative structure of "Donnie Darko" is as labyrinthine as its protagonist's psyche. The storyline flits between reality and hallucination, mundane suburban life and apocalyptic visions, challenging viewers to distinguish between them. Kelly's script is filled with symbolism and metaphor, leaving much open to interpretation.
The cinematography and sound design contribute significantly to the film's eerie atmosphere. However, "Donnie Darko" may not appeal to everyone. It's non-linear narrative and complex themes can be challenging to follow, and some viewers might find its ambiguity unsatisfying. Nevertheless, for those who appreciate films that provoke thought and challenge conventions, "Donnie Darko" offers a richly rewarding experience.
---
Wrapping up, Patrick Swayze's film career is a testament to his enduring talent and versatility. After starting with numerous supporting roles and leading the cast in the TV mini-series "North and South" in 1985, Swayze indeed came into his own.
His breakthrough role as "Johnny Castle" in the beloved film "Dirty Dancing: Havana Nights" (1987) earned him a Golden Globe nomination and catapulted him to stardom. His exceptional performance as "Sam Wheat" in the blockbuster "Ghost" (1990) further confirmed his acting prowess, earning him a second Golden Globe nomination.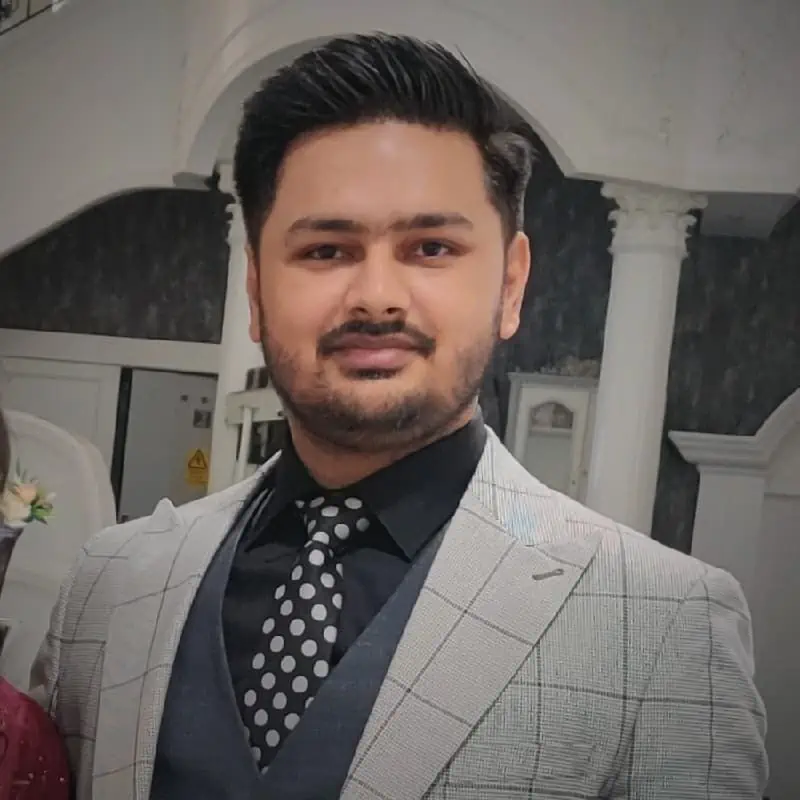 Senior Writer at BuddyTV | Experienced Writer and Graphics Designer