Something about movies like "Lawless" gets the blood pumping. Maybe it's the high-stakes action, the larger-than-life characters, or the sense of danger that permeates every frame.
These crime drama movies always leave audiences eager to see what happens next. If you're looking for more films like "Lawless," here.
Related: Best Movies About Redemption Of All Time
And while "Lawless" may be one of the best examples of this genre, there are plenty of other movies worth checking out.
There's something for everyone who loves a good adrenaline rush, from crime dramas to war films.
About the Movie "Lawless"
The 2012 movie "Lawless" is a crime drama directed by John Hillcoat. The story takes place in 1931 and follows the Bondurant brothers – Forrest, Howard, and Jack – as they run a successful moonshine business in Franklin County, Virginia.
With the help of their friend Cricket, the brothers use their gas station and restaurant as a front for their illegal manufacturing operation.
One day, Jack witnesses mobster Floyd Banner shoot and kill two ATF agents in broad daylight.
This event sets off a chain of violence and intrigue that the Bondurant brothers must fight to survive. "Lawless" is an exciting movie that displays the ruthless nature of the depression era, Franklin County.
So if you're looking for your next cinematic crime drama thriller, check out some of these other films like "Lawless." Of course, you won't be disappointed.
Legend (2015)
Organized crime has always been a fascinating topic for films, and "Legend" is one of the best examples in recent years.
The film tells the story of the rise and fall of the Kray twins, two of the most notorious organized crime bosses in British history.
Helgeland depicts their rise to power and their eventual downfall, and the film is filled with excitement and suspense.
In addition, the film features some great performances, particularly from Tom Hardy, who portrays both twins.
If you're looking for a thrilling crime drama movie about organized criminals, then Legend is worth checking out.
Legend Official Trailer #1 (2015) Tom Hardy, Emily Browning Crime Thriller Movie HD
Gangs of New York (2002)
"Gangs of New York" is a 2002 American historical drama film set in 1862, during the Civil War. The film follows the story of an Irish immigrant group fighting against the low wages caused by an influx of formerly enslaved people and the threat of conscription.
Directed by Martin Scorsese and written by Jay Cocks, Steven Zaillian, and Kenneth Lonergan, the film is based on Herbert Asbury's 1927 book The Gangs of New York.
Starring Leonardo DiCaprio, Daniel Day-Lewis, and Cameron Diaz, the film features some of Hollywood's biggest names.
The movie was a critical and commercial success, earning over $193 million at the box office and receiving 10 Academy Award nominations, including Best Director for Scorsese and Best Actor for Day-Lewis.
Gangs of New York (2002) Official Trailer - Daniel Day-Lewis, Leonardo DiCaprio Movie HD
Gangster Squad (2013)
"Gangster Squad" is a 2013 American crime drama thriller film directed by Ruben Fleischer and written by Will Beall, starring Josh Brolin, Ryan Gosling, Nick Nolte, and Emma Stone.
In 1949 Los Angeles crime lord and gangster Mickey Cohen took over the California criminal underworld and planned to expand his empire to the entire West Coast.
The LAPD Police force has not been able to put a dent in his operations, as he has corrupted the justice system and eliminated all potential witnesses.
Sergeant John O'Mara is a World War ii soldier who takes charge of a special task force organized by Police Chief William Parker to take down Cohen. Sergeant John O'Mara assembles a team of police officers willing to break the law to bring Cohen to justice.
Cohen wonders if a rival gang is hunting him, but eventually, he understands it's the cops. The film got released on January 11, 2013, grossed over $105 million worldwide. This film does whatever it takes to stop Cohen's reign of terror, even if it means breaking the law themselves.
Gangster Squad - Official Trailer [HD]
The Drop (2014)
2014 film "The Drop" offers a unique glimpse into this shadowy world. It is a crime drama film that follows Bob Saginowski, a barman who becomes entangled in an investigation after the mafia-run bar where he works gets robbed.
Starring Tom Hardy, Noomi Rapace, and James Gandolfini in his final film role, "The Drop" is a gritty and suspenseful crime drama that you should not miss.
Organized crime has always been a romanticized topic in films. "The Drop" offers a more realistic look at the dark side of this world. It is a must-see film for fans of crime dramas.
If you are looking for similar movies to "Lawless," then check out "The Drop."
The Drop Official Trailer #1 (2014) - Tom Hardy, James Gandolfini Movie HD
Last Man Standing (1996)
"Last Man Standing" is a 1996 movie set in the Prohibition era. The story follows John Smith, a wanderer who drives into the small ghost town of Bordertown of Jericho.
As he arrives, he catches the eye of Felina, a young woman crossing the street. Moments later, a group of Irish mobsters led by Finn surrounds Smith's car.
Finn and his men take Smith to the local bar, where they rough him up and threaten to kill him if he doesn't leave town.
However, a group of all the decent folk saves Smith, who drives the mobsters out of town. Smith decides to stay in Jericho and help the townspeople stand up to Finn and his gang.
This film has all it takes for a gangster movie, from corrupt cops to a drug lord to ruthless mobsters and everything in between. If you taste action and crime, this movie is for you.
Official Trailer: Last Man Standing (1996)
Live By Night (2016)
"Live By Night" is an exciting crime drama movie that follows the rise of a bootlegger in the jazz age Boston. The film is written, directed, and produced by Ben Affleck, who also stars in the lead role.
"Live By Night" is based on the 2012 novel of the same name by Dennis Lehane. The story follows an ambitious young man named Joe Coughlin who runs illegal liquor in Ybor City, Florida. The film is all about loyal friends and organized crime mafias.
As he becomes more successful, he attracts the attention of the Mafia and eventually becomes a notorious gangster. Unable to resist the temptation of power, Joe soon finds himself caught in a deadly game of cat and mouse.
This movie has it all ruthless gang members with illegal booze and cash engaged in a power struggle for control. The cast also includes Elle Fanning, Brendan Gleeson, and Chris Messina. Live By Night is a gripping crime drama that will entertain viewers.
If you are searching for similar movies to "Lawless," you should give "Live By Night" a watch.
Live By Night - Official Trailer [HD]
Public Enemies (2009)
"Public Enemies" is a 2009 American biographical crime drama film directed by Michael Mann. The story shows the scenes from the final years of the infamous bank robber John Dillinger (Johnny Depp) as he is pursued by FBI agent Melvin Purvis (Christian Bale).
Related: Complete Johnny Depp Movies List [Ranked Guide]
After murdering Charles Floyd, FBI agent Melvin Purvis is promoted by J. Edgar Hoover to head the search for Dillinger. Purvis shares Hoover's enthusiasm for employing contemporary technology to combat crime, such as fingerprint cataloging and wiretapping phone lines.
The film also explores Dillinger's relationship with Billie Frechette (Marion Cotillard) and Purvis' pursuit of Dillinger's associates and fellow criminals John "Red" Hamilton, Homer Van Meter Harry Pierpont, and Baby Face Nelson. Johnny Depp performs as Dillinger, and Christian Bale is also excellent as a police officer.
Public Enemies Official Trailer #1 - Johnny Depp Movie (2009) HD
Dead Man Down (2013)
"Dead Man Down" is a 2013 revenge crime drama starring Colin Farrell and Noomi Rapace. The film's story revolves around the ruthless men of the crime lord, a former associate targets him for seeking vengeance.
As the two men close in on one another, they have to contend with the forces of law and order and their demons.
"Dead Man Down" is a white-knuckle ride that will keep you on the edge of your seat from beginning to end. If you're looking for an adrenaline-pumping thrill ride, this is one of the best movies that you can watch.
Dead Man Down Official Trailer #1 (2013) - Colin Farrell Movie HD
Kill the Irishman (2011)
"Kill the Irishman" is a crime drama film based on the true story of Danny Greene, who worked his way up from the Cleveland docks to become a powerful crime boss.
Greene was convicted of embezzling union funds in 1964, but this only made him more determined to fight for city control.
He waged war against the Mafia and any other criminal organization that dared to challenge him.
His tactics were brutal, and he quickly became one of the most feared men in Cleveland. However, his enemies were just as ruthless, and they finally succeeded in assassinating him in 1977.
"Kill the Irishman" is an exciting film that chronicles Greene's rise and fall in the criminal underworld. If you are a fan of gangster flicks, you will enjoy this one.
KILL THE IRISHMAN - Trailer
Road to Perdition (2002)
Starring Tom Hanks and Paul Newman, "Road to Perdition" is a 2002 American crime drama film by director Sam Mendes and starring Jude Law, Jennifer Jason Leigh, and Tyler Hoechlin.
The film begins and ends in 1931 during the Great Depression; Michael Sullivan Sr. was orphaned and raised by Irish mob boss John Rooney in Rock Island, Illinois.
The film's shooting took place in the Chicago area, and Mendes sought to create a story with minimal dialogue that would convey emotion through the imagery.
The themes explored in the film include the consequence of violence and father-son relationships. If you're looking for an exciting movie with great acting and stunning visuals, "Road to Perdition" is worth watching.
Road to Perdition (2002) Trailer #1 | Movieclips Classic Trailers
So there you have it – a list of best movies like "Lawless" that you don't want to miss. Each of these films offers its unique brand of excitement, crime, and violence and is sure to keep you entertained from beginning to end.
Related: What's Good on Netflix: Watch 50 Popular Movies and Shows Now
So grab some popcorn and settle in for a wild ride. And if you're looking for even more crime-filled entertainment, check out our other blog posts.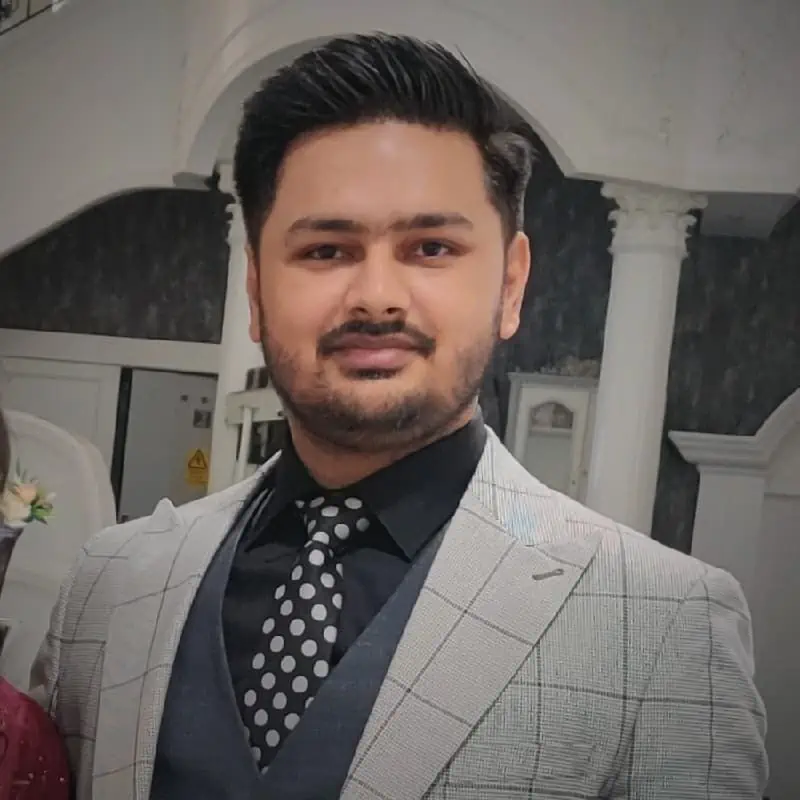 Senior Writer at BuddyTV | Experienced Writer and Graphics Designer