The human race has always been fascinated by the idea of the apocalypse. It's a topic that has been explored in countless books, movies, and TV shows.
And for a good reason – the end of the world is a pretty scary thought! But it's also a fascinating one. After all, what could be more thrilling than watching the human race come together to try and survive against all odds?
In this blog post, you will find the list of the best apocalyptic movies you can watch and enjoy. They're sure to get your heart racing and your mind thinking about what you would do if the world ended.
WALL-E (2008)
"WALL-E" is a heartwarming and exciting film that is perfect for the whole family. The story follows the adventures of WALL-E, a robot who is left behind on Earth to clean up the trash.
However, WALL-E soon discovers that he is not alone on the planet. He meets EVE, a robot sent from space to evaluate whether or not Earth is habitable again. WALL-E falls in love with EVE, and the two go on a journey across the galaxy to find out if there is still life on Earth.
Director Andrew Stanton's WALL-E is a strange film, with its beautiful shots of a post-apocalyptic Earth and exciting space adventures. It's also humorous and heartwarming, with unforgettable characters and plenty of memorable moments.
"WALL-E" is a unique and unforgettable experience that everyone should see. The film was a box office success, grossing over $521 million worldwide. If you want to watch animated apocalyptic movies, "WALL-E" is a must-watch.
I Am Legend (2007)
Director Francis Lawrence's "I Am Legend" is a 2007 post-apocalyptic science fiction film based on the novel from 1954 of the same name by Richard Matheson.
The film stars Will Smith as American Army virologist Robert Neville. He is the sole survivor of a global pandemic that has turned almost all humans into nocturnal creatures that hunt by night and are allergic to light.
Neville spends his days searching for survivors, collecting supplies, and experimenting on blood samples in the hope of finding a cure for the virus. However, he is constantly haunted by the memory of his wife and daughter, who were killed in the outbreak.
"I Am Legend" was a commercial success, grossing over $585 million worldwide. It received mixed reviews from critics, with some praising Smith's performance and the visual effects, while others criticized the film's pacing and plot. It is one of the best apocalypse films and is definitely worth watching.
The Day After (1983)
"The Day After" is a 1983 American television film that depicts life in the aftermath of nuclear war and its effects on the United States, focusing on the residents of Lawrence, Kansas, and Missouri, as well as those in neighboring small towns. The cast includes Jason Robards, JoBeth Williams, and John Lithgow.
The movie follows a group of survivors as they struggle to find food, shelter, and safety in the ruins of their once-great city.
"The Day After" is both an exciting and harrowing film, offering a glimpse into a future of a cold war that many of us hope will never come to pass. While the movie may be set in the future, it contains many universal themes that resonate with viewers in the present day.
The film was a critical and commercial success, with its first broadcast viewership of more than 100 million individuals, in around 39 million homes. It is a must-see film for anyone who wants to understand the true horror of nuclear war.
Dawn of the Dead (1978)
"Dawn of the Dead (1978)" is one of the classic zombie horror films. The film was written, directed, and edited by George A. Romero.
The movie follows a group of survivors, two personnel from a TV station, and two SWAT team members who take refuge in a shopping mall during a zombie outbreak. While the living dead are slow and lumbering, they are relentless in their pursuit of human flesh.
The film is not only a masterclass in suspense and scares, but it also offers a clever commentary on consumerism and humanity's dark side.
The survivors must use all their ingenuity and courage to stay alive against the overwhelming odds. "Dawn of the Dead (1978)" is a suspenseful and gore-filled film that is sure to keep you on the edge of your seat.
The film appreciated its screenplay, directing, makeup effects, and cinematography. "Dawn of the Dead (1978)" is widely considered one of the best zombie films ever made and is a must-watch for any fan of the genre.
Seeking a Friend for the End of the World (2012)
The film "Seeking a Friend for the End of the World" is a heart-wrenching and humorous look at what would happen if humanity received a heads up that an asteroid was on course to destroy Earth.
The story follows Dodge (played by Steve Carell) as he comes to terms with the impending doom and sets out on a road trip to find his long-lost love. Along the way, he meets Penny (played by Keira Knightley), who joins him on his journey.
Together, they experience love, loss, and friendship while searching for a way to survive the end of the world. The film has all from a hilarious story to emotions; however, it is not a typical apocalyptic movie with non-stop action, but it is one of the best end-of-the-world films.
"Seeking a Friend for the End of the World" is a must-see film for anyone who wants to laugh, cry, and ponder what it means to be human.
Mad Max: Fury Road (2015)
Few films are as exciting as "Mad Max: Fury Road." The film grabs your attention from the first frame and doesn't let go.
The story is propulsive, the action is non-stop, and the visuals are stunning. Charlize Theron gives a career-best performance as Imperator Furiosa, a fierce warrior who leads a group of oppressed women on a desperate escape from the tyrannical Immortan Joe (Hugh Keays-Byrne).
But Joe won't rest until he's recaptured his "property," and he sends his entire army, led by the fearsome War Boys, in pursuit. An epic chase across the desert follows, featuring some of the most thrilling action sequences ever put on film.
Writer-director and producer George Miller has crafted an unforgettable cinematic experience with the release of Mad Max films. If you are looking to watch one of the best post-apocalyptic world movies, then this is the one you want to see.
This Is The End (2013)
"This Is The End" is a 2013 apocalypse comedy film directed by Evan Goldberg and Seth Rogen. The film stars Rogen, James Franco, Jonah Hill, Jay Baruchel, Danny McBride, and Craig Robinson and follows a group of friends trapped in a house during the apocalypse.
The film received mixed reviews from critics but was a box office success. "This Is The End" is considered a subgenre of apocalypse cinema known as "apocalypse comedy." apocalypse comedies typically feature comedic elements and often spoof the apocalypse genre.
"This Is The End" was praised for its comedic elements and clever spoofing of apocalypse films, but some critics felt that the film went too far with its jokes and gross-out humor. Overall, this film is an entertaining apocalypse comedy that is sure to please fans of the genre.
A Quiet Place (2018)
"A Quiet Place" is one of the best apocalypse movies in recent years. Director John Krasinski creates a tense and suspenseful film that keeps you on the edge of your seat and makes you think about the fragility of life.
The movie is set in a world where blind aliens have taken over, and the only way to survive is to be silent.
The family at the center of the story has to find ways to communicate and protect each other without making any noise. The acting is also excellent, particularly from Emily Blunt, who gives a heart-wrenching performance as the mother trying to protect her children, the tension is palpable, and the ending will leave you thinking long after the credits roll.
If you're looking for a thriller that will keep you guessing, "A Quiet Place" is a must-watch. The film was a massive success at the box office and earned $341 million with a budget of $17 million.
Edge of Tomorrow (2014)
"Edge of Tomorrow" is a 2014 apocalypse movie starring Tom Cruise and Emily Blunt. The film follows Major William Cage (Cruise), who is killed within minutes of his first battle against an alien race that has taken over entire Europe.
However, Cage is mysteriously brought back to life and finds himself locked in a time loop, reliving the same day repeatedly. With the help of Special Forces soldier Rita Vrataski (Blunt), Cage has to find a way to break the loop and defeat the Mimics.
"Edge of Tomorrow" is an exciting, action-packed movie that will keep you on the edge of your seat from beginning to end.
Noah (2014)
"Noah" is a 2014 drama film depicting the story of the end of the world, directed by Darren Aronofsky. The film stars Russell Crowe as Noah, an ingeniously fictionalized version of the biblical figure tasked with saving humanity from a great flood. It tells the historical story of the events taking place on Earth at the time of Prophet Noah.
The film also features Jennifer Connelly, Anthony Hopkins, and Emma Watson in supporting roles, and Noah was a box office success, grossing over $359 million worldwide.
Critics praised the film's visuals and Crowe's performance, but some criticized its length and pacing. Overall, "Noah" is an exciting and visually stunning apocalypse movie that is sure to entertain audiences of all ages.
Deep Impact (1998)
"Deep Impact" is one of the best apocalyptic films ever made. The story follows a group of scientists working to prevent a giant comet from crashing into Earth. The film is full of suspense and space scenes and features some awe-inspiring special effects.
Apocalyptic films are always exciting to watch. They offer a glimpse into a world where society has broken down, and humanity is struggling to survive.
This 1998 American science-fiction disaster film was directed by Mimi Leder and written by Bruce Joel Rubin and Michael Tolkin. The film was a massive success at the time, resulting in the collection of more than $349.5 million at the Box office with a budget of only $80 million.
The Rover (2011)
"The Rover" is a 2011 Australian post-apocalyptic drama film directed by David Michôd and starring Guy Pearce and Robert Pattinson. The film is based on the story written by Michôd and Joel Edgerton together. The film is set in a future Australia, ten years after a global economic collapse, where a man named Eric (Pearce) sets out on a journey to find his missing dog.
Along the way, he meets a young man named Rey (Pattinson), who joins him on his quest. "The Rover" is an exciting and brutal look at a world that has gone to Hell, and it's not for the faint of heart.
Pearce and Pattinson are both excellent in their roles, and the film is visually stunning. "The Rover" is a deeply atmospheric film that draws upon themes of isolation, desperation, and survival. It's an exciting journey into a dark and dangerous future, and it's one of the year's best films.
If you're looking for an intense and dark movie experience, then you need to check out "The Rover."
Children of Men (2006)
"Children of Men" is a 2006 British-American dystopian thriller film. The story is set in the year 2027, when humanity has become infertile, facing the extinction of the human race. Clive Owen stars as Theo Faron, a civil servant who becomes the unlikely champion of humanity's last hope: a pregnant woman named Kee (Clare-Hope Ashitey).
The film was directed by Alfonso Cuarón, who also co-wrote the screenplay with Timothy J. Sexton, David Arata, Mark Fergus, and Hawk Ostby. Based on P. D. James' 1992 novel of the same name, "Children of Men" was cinematically released in 2006 in the United Kingdom and North America to positive reviews and was distributed by Universal Pictures.
Critics particularly praised its direction, screenwriting, acting, themes, and plausible near-future setting, and it was nominated for awards, including Best Picture at the Academy Awards and BAFTAs.
The film will make you think about the fragility of life and what it means to be human. It's a dystopian thriller that you won't soon forget.
More Movies About the Apocalypse
So, if you're looking for a good scare and some entertainment that will have you thinking about what you would do in the event of an apocalypse, check out one of these best apocalyptic movies. We promise you won't be disappointed! So what's your favorite apocalyptic movie?
Are you looking for more BuddyTV movie suggestions? Take a look at these lists.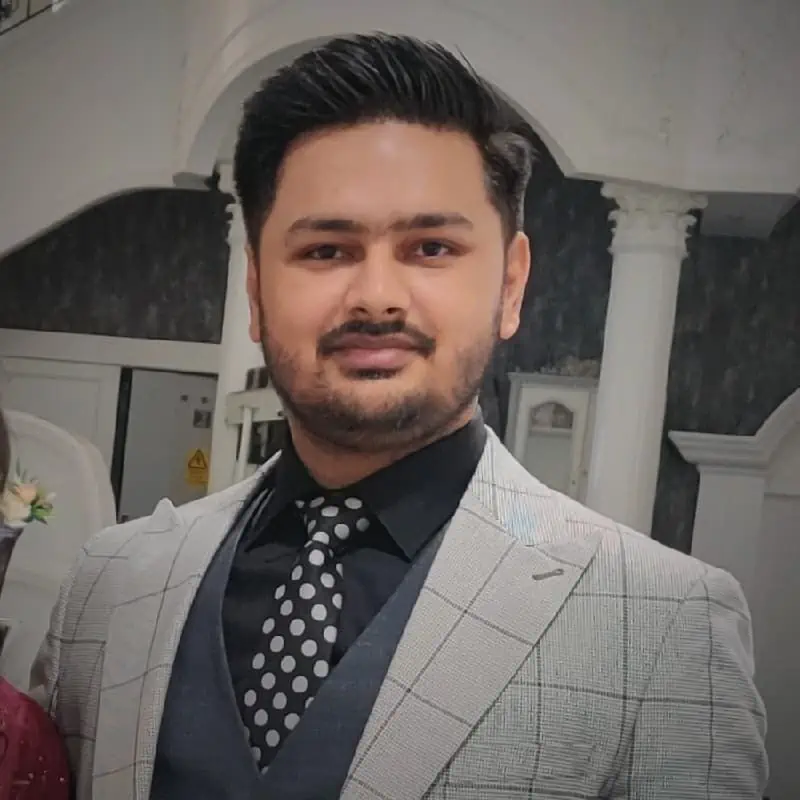 Senior Writer at BuddyTV | Experienced Writer and Graphics Designer