Dirt biking is one of the most exciting and adrenaline-pumping sports out there. For many people, it's the perfect way to get out and explore the great outdoors while getting a fantastic workout. And, of course, there's the bonus of being able to show off your skills to your friends.
Dirt biking is a form of off-road motorcycle racing that takes place on natural terrains such as dirt, grass, and sand. Unlike motocross, which is held on manufactured tracks, dirt bikes allow riders to test their skills on more challenging and varied terrain.
Racing Dirt bikes requires a high level of skill and fitness, as riders must be able to handle their bikes at high speeds over rough terrain. But for those who are up for the challenge, dirt bike races provide an exhilarating way to experience the great outdoors.
When it comes to Best Dirt Bike Movies, whether you're a dirt bike enthusiast or not, there's no denying that movies with dirt bikes make for some great entertainment. From the classic "On Any Sunday" to the more recent "This is MOTO," these films never fail to get your adrenaline pumping.
This blog post will look at some of the best dirt bike movies of all time. So sit back, relax, and enjoy the ride!
Bennett's War (2019)
The movie "Bennett's War" is about a young US soldier from the 75th Ranger Regiment who is seriously injured in Afghanistan. Marshall Bennett (Michael Roark) survives an IED explosion in the Afghan war resulting in the amputation of his legs.
Despite his injuries, Bennett is determined to get back on his motorcycle and starts training himself for competitive motocross racing. With the support of his family and friends, Bennett embarks on a journey of self-discovery and triumphs against all odds. The film's release date is Aug 30, 2019.
Featuring solid performances by Michael Roark and Trace Adkins, "Bennett's War" is an inspiring film with an awesome story about never giving up on your dreams. It is one of the best dirt bike movies, and it will leave you inspired.
Unchained: The Untold Story of Freestyle Motocross (2016)
Paul Taublieb's film "Unchained: The Untold Story of Freestyle Motocross (2016)" is an exciting look at the origins of a sport that has captivated extreme sports fans worldwide.
The film follows a group of motocross riders who abandoned traditional racing culture to create their sport and lifestyle. Academy Award-nominated Josh Brolin narrates the documentary; you will find Travis Pastrana, Brian Deegan, and Mike Metzger, the biggest name in the history of freestyle motorcycle racing and extreme sports.
It is one of the best dirt bike movies in a documentary style you can watch. "Unchained" won the Emmy Award for the Best Sports Documentary Film of the year 2016 and is a pure adrenaline rush from start to finish.
If you want to watch a heart-wrenching, adrenaline-pumping, and inspirational story, you should add "Unchained" to your list. This is one of the best motocross movies and will inspire you.
On Any Sunday (1971)
Released in 1972, "On Any Sunday" is an American documentary film about motorcycle sport, directed by Bruce Brown. The documentary film was nominated for the Academy Award for Best Documentary Feature in the same year. The film follows different characters' progress through their weekend of racing. Brown tried to show the unique talents needed for the various forms of classic motocross events.
For example, free-spirited motocross riders were standard, whereas loners were typical among desert racers. Brown showed a wide range of personalities in Grand National racing, ranging from the inexperienced to the seasoned driver.
The documentary film also features some of the biggest names in motorcycle racing, including Steve McQueen and Malcolm Smith. On Any Sunday is an exciting and insightful look at a fascinating subculture. For the fans of motorcycles, you will get the chance to see bikes of many different brands, including Triumph, Montesa, Husqvarna, Harley Davidson, Honda, and Yamaha. "On Any Sunday" is a gripping look at the world of motorcycle racing and the people who love it.
Frezno Smooth (1999)
The story follows when a judge wrongfully bans Seth Enslow from taking place in a freestyle motorcycle event. Seth then went on a spree of breaking the rules, riots, and other chaotic activities." Frenzo Smooth" was released in 1999, directed by Troy Adamitis and Adam Barker. The film stars Ice-T, Alex Weed, and Tony Alva.
The movie is about racing with dirt bikes and the crazy motocross lifestyle that Seth Enslow gets up to. "Frenzo Smooth" is an adrenaline-pumping film that will have you on the edge of your seat. This is the film for someone looking for the best dirt bike movies to watch.
Ride: United (2016)
This movie is about moto sports and was released in 2016. Directed by Amanda Ivy West, the film stars Tracey Graham. Antonio Cairoli and Jeffrey Herlings train in the Netherlands for the MXGP before watching Tom Pagès learn a new ground-breaking FMX move in France in the film. The extreme sports of bike racing and stunts are well captured in this film.
"Ride: United" has it all, from the excitement of the race to the jaw-dropping stunts. This film is one of the best motocross movies and is a must-watch for all fans of the sport. The film was shot in various locations across Europe, including Spain, France, Italy, Germany, and the Netherlands. With an all-star cast and fantastic cinematography, "Ride: United" is one of the best dirt bike movies.
Dust to Glory (2005)
Every year, daring off-road racers descend upon the Baja peninsula for the ultimate test of man and machine. The Baja 1000 is a punishing race that spans 1000s of miles of rough terrain and attracts some of the most experienced drivers in the world.
This documentary is about the deadly race and features content from all areas. It has all, from crashes to wrecks in an endless desert and everything in between. "Dust to Glory" is a documentary film that chronicles Baja 1000, following a diverse group of racers as they attempt to conquer this grueling event.
The film offers a thrilling look at the race, offering viewers a front-row seat to all the action. In addition to the excitement of the race itself, "Dust to Glory" also provides insights into what motivates these daredevils to put their lives on the line for a chance at glory.
Supercross (2005)
"Supercross" is a 2005 film about two brothers who have to face the suspicious death of their father and take the Las Vegas Motocross Championships by storm. This American action film was directed by Steve Boyum and starred Steve Howey and Mike Vogel.
The film follows the brothers' journey as they discover what happened to their father and as they race to be the champions of the motocross world. "Supercross" is an exciting film that will keep you on the edge of your seat from start to finish.
The movie perfectly portrays the relationship between the two brothers and also showcases the world of motocross in a way that is both exciting and informative. If you are a fan of dirt bike racing or enjoy watching thrilling films, "Supercross" is worth watching.
Motocrossed (2001)
"Motocross" is a film that follows the journey of a young girl named Andrea Carson. Despite her father's protests, Andrea falls in love with extreme sports of motocross and sets out to prove that she is just as good as any boy on the track. When her twin brother Andrew is injured before a big race, Andrea takes his place, racing against boys twice her size in a big competition.
With the help of her mother, she manages to keep her secret for weeks until finally, her father finds out. While he is initially disappointed in her, he eventually comes to see that she has what it takes to be a champion. The film is loosely based on Twelfth Night by William Shakespeare, Directed by Steve Boyum, and starring Alana Austin, Riley Smith, and Mary-Margaret.
"Motocross" is a good movie with a heartwarming story about following your dreams and proving that anything is possible.
Full Throttle (1995)
"Full Throttle" is a 1995 Hong Kong film that dramatizes the world of motorcycle racing. Andy Lau plays a talented racer who is forced to confront the dangers of his chosen profession after a horrific accident leaves him and his friends severely injured. He strives to preserve and redefine his connections with his fiancée, friends, and estranged father after he is forced to resume a life of crime.
A compelling narrative about a guy's ego and the emotional purges of himself and those he loves: the film stars Andy Lau, Gigi Leung, and David Wu; it was directed and written by Tung-Shing Yee. This movie is an exciting and adrenaline-fueled film about dirt bikes that provides a glimpse into the dangerous world of professional motorcycle racing.
Biker Boyz (2003)
"Biker Boyz" is worth watching if you're a fan of intense motorcycle action. The film follows the rivalry between a veteran racer and a young prodigy as they battle it out on the track. The film is based on the 2000 New Times LA article of the same name by Michael Gougis.
There are some genuinely jaw-dropping stunts and race sequences, and the film does a great job of capturing the crew's competitive spirit. Even if you're not a massive fan of racing, "Biker Boyz" is still an entertaining watch. It's fast-paced and energetic, with some great acting from Laurence Fishburne and Derek Luke. So if you're looking for an exciting film to watch about dirt bikes, this film is worth checking out.
More Dirt Bike Movies
Dirt biking is an adrenaline-pumping sport that people of all ages can enjoy. So if you're looking for an excellent movie to watch, check out one of the many dirt bike films available on Netflix, Hulu, and Amazon Prime. How many of them have you watched?
Looking for more great movie suggestions on BuddyTV, check out the following: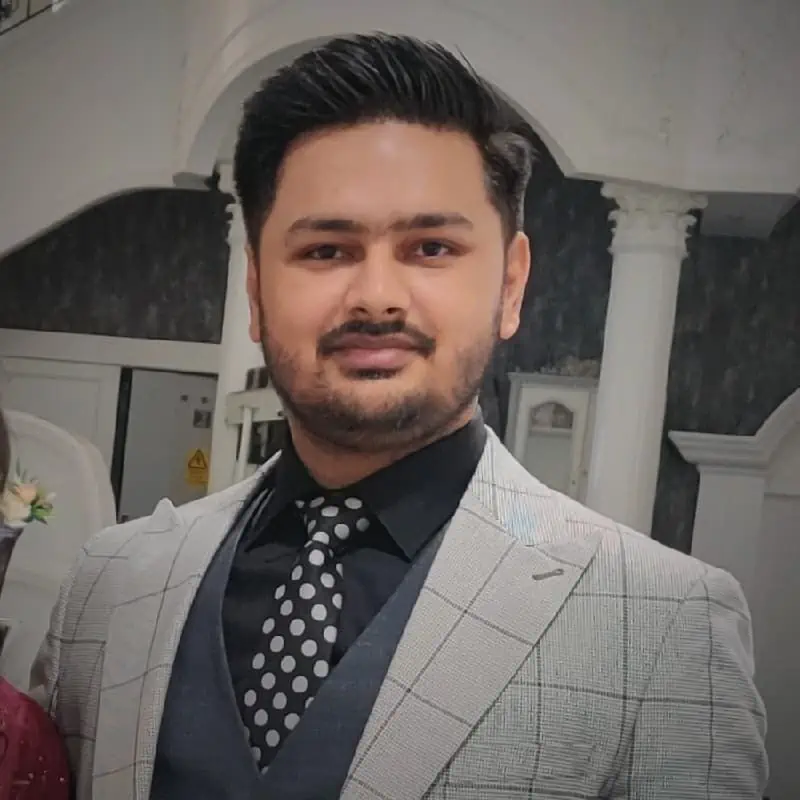 Senior Writer, BuddyTV
Experienced Writer and Graphics Designer