One of the most intriguing ideas in fiction is that of the gentle giant. The idea of a creature is far more extensive and powerful than humans but gentle and kind-hearted. It's a concept that has been explored in many different ways over the years and can find some of the best examples in movies about giants throughout film history.
From lovable characters like gentle giants, and humanoid giants to fearsome monsters, these magic beans movies have captured the imaginations of audiences worldwide. Here are just a few of the best examples.
Jack the Giant Slayer (2013)
"Jack, the Giant Slayer" is a 2013 American fantasy adventure film directed by Bryan Singer and based on the British fairy tales "Jack the Giant Killer" and "Jack and the Beanstalk."
"Jack the Giant Slayer," tells the story of Jack, a young farmhand who must rescue a princess from a race of giants after inadvertently opening a gateway to their land in the sky at one point.
The film stars Nicholas Hoult, Eleanor Tomlinson, Stanley Tucci, Bill Nighy, and Ewan McGregor.
The movie was released in 2013 in 2D and 3D and received mixed reviews from critics but was a box office success, grossing $197 million worldwide.
If you like watching giants in movies with a mix of fantasy and adventure, then "Jack the Giant Slayer" is a great choice.
The Princess Bride (1987)
"The Princess Bride" is a 1987 American romantic comedy fantasy film directed by Rob Reiner and starring Carey Elwes, Robin Wright, Mandy Patinkin, and Chris Sarandon.
The movie follows the story of Buttercup and a beautiful young woman kidnapped and imprisoned by an evil prince just before her wedding to another man.
However, her fiancé – the dashing Westley – sets off on a dangerous mission to save her from the prince's clutches and his henchmen. Along the way, he is aided by a band of outlaws, including Inigo Montoya – a Spanish fencing master seeking revenge for his father's murder – and Fezzik – a gentle giant from Greenland.
"The Princess Bride" is a timeless story that has delighted audiences for decades. With its humor, romance, and action, the film appeals to viewers of all ages and is sure to leave them enchanted.
Honey, I Blew Up the Kid (1992)
The Szalinskis are back in the second installment of the science fiction film "Honey, I Shrunk the Kids." In this film, Adam Szalinski is the family's newest member, and he accidentally shrinks his baby brother.
Adam Szalinski may be the newest member of the Szalinski family, but he's already made his mark on the world. In the 1992 film "Honey, I Blew Up the Kid," Adam accidentally zaps himself with his father's shrinking machine, causing him to grow into a giant toddler.
While initially terrified of their son's sudden growth spurt, Adam's parents soon realize that he is still the same sweet and innocent child they have always known. Then, with the help of their next-door neighbor, they set out to find Adam and bring him back home.
"Honey, I Blew Up the Kid" is a comedy story of family love and adventure, and it remains one of the most beloved films in the "Honey, I Shrunk the Kids" series.
This film is sure to please fans of the first movie and those looking to watch light-hearted comedy movies about giants.
King Kong (2005)
In 2005, director Peter Jackson brought the iconic story of "King Kong" to the big screen in an epic adventure that thrilled audiences around the world.
Set in 1933, the film follows the journey of a filmmaking team who travel to the remote Skull Island in search of new and exotic locations for their next project. There, they encounter a legendary giant gorilla known as Kong, whom they capture and take back to New York City.
Despite their best efforts, Kong escapes and rampages through the city, leading to a heart-stopping finale atop the Empire State Building. Featuring groundbreaking special effects and a thrilling story, "King Kong" is a timeless cinematic classic.
Although the film was a commercial success, earning over half a billion dollars at the box office, the movie met with mixed reviews from critics. Regardless of its reception, "King Kong" remains an epic adventure worth watching.
Harry Potter Franchise (2001-11)
The "Harry Potter films" are based on the wildly popular book series of the same name, written by J.K. Rowling. The films follow the adventures of young wizard Harry Potter and his friends Ron Weasley and Hermione Granger as they navigate through a magical world full of giants, magicians, and other monsters.
One of the most influential people in Harry's life is Hagrid, the Groundskeeper, Care of Magical Creatures professor, and a big friendly giant; Hagrid is a giant of a man with a wild beard and long hair. He is fierce and sometimes scary but also kind and loyal.
While the books were adaptations of the original story, the movies took some liberties with the source material to create a more visually stunning and action-packed experience.
Harry Potter films are a must-see for any fan of the books or anyone who loves a good story.
The Iron Giant (1999)
"The Iron Giant" is a 1999 American animated science fiction film directed by Brad Bird in his directorial debut.
In 1957, during the Cold War in the United States, the film was about a giant metal machine that falls from space and befriends a young boy named Hogarth Hughes.
He attempts to conceal it from Politician Dean Norris Moments before being caught, "The Iron Giant" eats a power line and becomes possessed by an alien intelligence.
It rampages across America before finally opposing Norris, who tries to call in an air strike to stop it. Norris himself, however, is eaten by the giant just as two jet fighters arrive.
The giant apologizes to Hogarth for trying to kill him and then sacrifices himself to stop the jets. In the aftermath, Hogarth moves away with his mother but always promises to remember his friend as he watches the sunset. It is one of a kind movie that has both entertainments as well as a great message for the people.
Big Fish (2003)
"Big Fish" is a 2003 American fantasy comedy-drama film directed by Tim Burton and based on the 1998 novel of the same name by Daniel Wallace.
In 1944, he set out into the world with a misunderstood giant of an enormous size, Karl, who was terrorizing the people of a small town by eating the livestock of the residents. However, Karl is actually a gentle giant who wants to find a place to belong. Together, they have adventures that Edward will never forget.
Throughout his life, Edward tells stories of his encounters with witches, werewolves, and mermaids. Some people believe that he is making things up, but Edward insists that everything he says is true.
"Big Fish" is a heartwarming story about father-son relationships, the power of storytelling, and finding the beauty in life.
The Addams Family (1991)
"The Addams Family" is a 1991 American supernatural black comedy film based on the characters from the cartoon created by cartoonist Charles Addams and the 1964 TV series.
The film was directed by Barry Sonnenfeld and starred Anjelica Huston, Raul Julia, Christopher Lloyd, and Christina Ricci.
The plot follows "The Addams Family" as they are forced to deal with the arrival of their long-lost uncle Fester, who has been presumed dead for 25 years. The film was a critical and commercial success, grossing over $191 million worldwide on a budget of $30 million.
The film was nominated for an Academy Award in the category of achievement in costume design.
More Movies About Giants
Giants in movies are always fun to watch. It is entertaining to see the giant creatures on the big screen and to learn about their lives. These movies also offer a sense of wonder and awe.
They can be educational and entertaining, showing us a different perspective on the world. Giant fun movies are definitely worth watching, and we hope you enjoyed our list of the best ones.
If you're looking for more movie lists from BuddyTV, check these out too.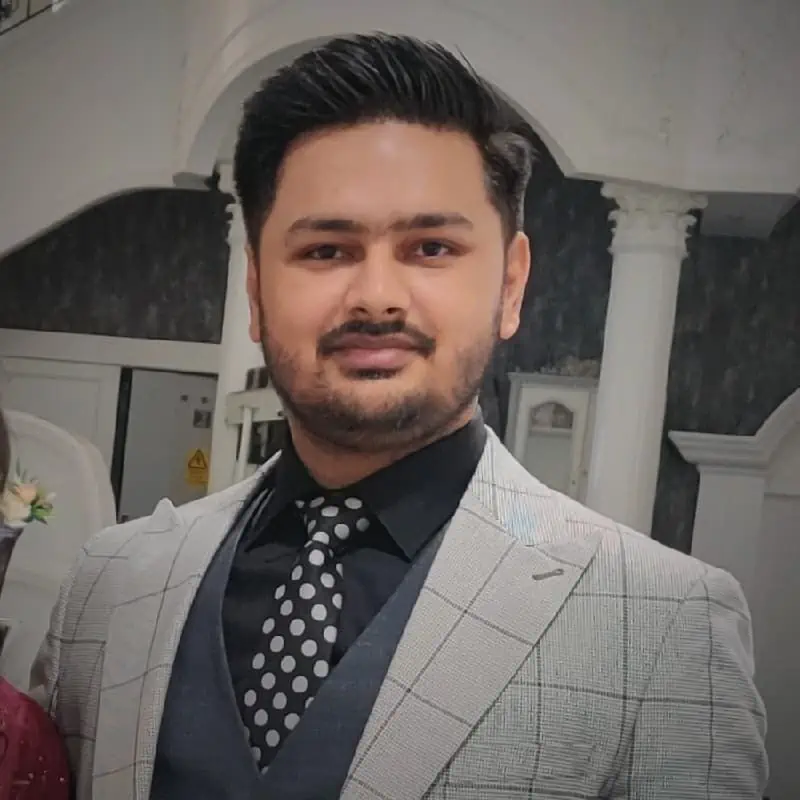 Senior Writer at BuddyTV | Experienced Writer and Graphics Designer