Supernatural being up against top rated shows like ABC's Grey's Anatomy and CBS' CSI is a reality cast members, as well as fans of the show, are currently faced with. With the questionable renewal of the series for a third season, many of its actors are doing their part in supporting the show. Last month, Jared Padalecki, cast member who plays Sam Winchester on Supernatural, has encouraged fans to spread the word and promote CW's paranormal series. To further branch out, actor Jensen Ackles will be headed to London next week for the first-ever Supernatural convention.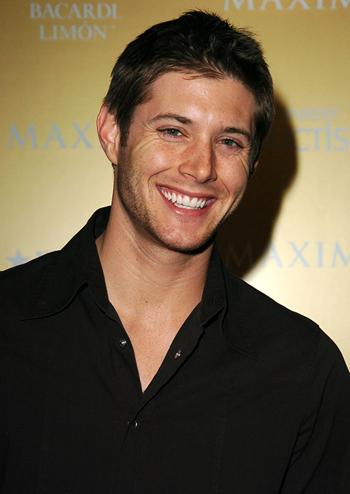 "Next week, I'm headed to London for the first-ever Supernatural convention. So I'm anxiously awaiting that to see how we're received there. But the fans have been great. When we started, we knew the show was going to be hit or miss, and we needed to find a core audience to really make us survive. And I think we've been able to do that," said Ackles in an interview with AOL.
While there are many series on television that feature paranormal themes akin to that of Supernatural, Ackles believe that the distinction of his show is the kind of vibe it exudes to the viewers, which is more grounded on thriller and horror as opposed to a typical paranormal program.
Ackles, a 29-year old native of Dallas Texas, is currently playing Dean Winchester on Supernatural. Prior to Supernatural, he has been exposed to paranormal characters, portraying the son of Satan in a 2005 film and enduring the fury of a possessed mother on Days of Our Lives among others. Although he is also surprised to have been typecast in such roles, he still considers it as something fortunate.
Meanwhile, avid fans can catch the remaining episodes of Supernatural season 2 on Thursdays 9/8C on CW.
-Kris De Leon, BuddyTV Staff Columnist
Source: AOL
(Photo Courtesy of Yahoo)