If you've been wondering what happened to Jessica Sanchez after she lost to Phillip Phillips in season 11, then you'll have the chance to see her make a return appearance to Idol. Crystal Bowersox has debuted a new song, as well as a music video for a different track. Also in today's Roundup, sales for Colton Dixon's album have seen an increase, all thanks to Angie Miller's semifinals performance.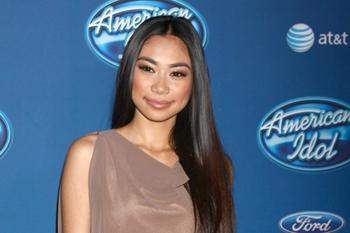 Jessica Sanchez to Perform on Idol, Reveals Album Cover
The Top 10 results show saw last year's winner Phillip Phillips returning to the stage that launched his career. So what better way to follow that up than to have the runner-up to Phillip do the same? Jessica Sanchez is bringing along Ne-Yo, and the two will perform her debut single "Tonight."
Jessica tweeted on Friday, "Pre-Order my album [Me, You and the Music] and watch me perform my single on idol all on March 21!!"
How did the collaboration with Ne-Yo come about? "I don't even know how this came about. It's ridiculous," Sanchez told MTV. "My manager told me he wanted to do something with me. Even meeting him is crazy." We haven't heard much from Jessica since her time on Idol, aside from the news that she'll be guest starring on Glee at some point later this season. So it's good to see she's teaming up with a high-profile artist.
Jessica says of her single, "'Tonight' is a song about people that are usually stressed out, everybody has problems and everything, and 'Tonight' is a song about going out that night and having the best night of your life." She recently filmed the music video for the single. Until that's released, check out the cover for her debut album, Me, You and the Music, available May 7: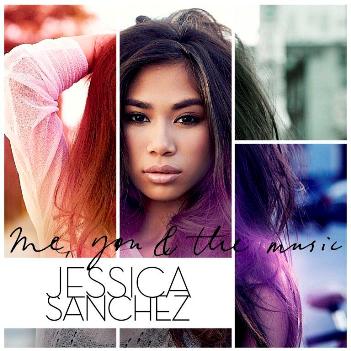 Crystal Bowersox Debuts New Song and Music Video
Speaking of new songs and albums, Crystal Bowersox has debuted (via USA Today) a new song called "Movin' On," which is one of the tracks on All That For This, out March 26. It has a very bluesy and soulful feel to it, which is very much in her wheelhouse and will make a great addition to the album.
Meanwhile, one of her other songs, "Dead Weight," now has a music video. Crystal told The Boot that the song "means more to me than even I can completely comprehend. I feel like it's one of those tunes where the meaning will get deeper and deeper over time as you start to really live and actualize the words into your existence. It's about knowing in your heart, that not knowing the outcome is perfectly acceptable. Breathe. I'm still figuring it out, myself."
The Top Idol Album Sales: Angie Miller Gives Colton Dixon a Boost
Angie Miller received high praise from judges and viewers alike when she performed "Never Gone," a song by Idol's very own Colton Dixon, who even gave a shout-out to the season 12 contestant afterward. But that performance didn't just help Angie secure a spot in the Top 10; it also boosted sales of Colton's album, which increased 94% from the previous week and even sent it to #1 on the iTunes Christian and Gospel charts.
Take a look at the four Idols on the Billboard 200, courtesy of USA Today:
Phillip Phillips' The World from the Side of the Moon at #33, selling 12,000 units (Total Sales: 749,000)
Carrie Underwood's Blown Away at #40, selling 11,000 units (Total: 1.346 million)
Kelly Clarkson's Greatest Hits — Chapter One at #42, selling 11,000 units (Total: 320,000)
Colton Dixon's A Messenger at #65, selling 8,000 units (Total: 53,000)
Want to add American Idol to your very own watch-list?
(Image courtesy of WENN)