It's always satisfying to see a character get what they deserve. We love it when the bad guy gets his comeuppance and the good guy triumphs. But sometimes, it's even more satisfying to see a character who started as bad find redemption by the end of the story.
Related: Movies About the Salem Witch Trials (Our 10 Picks)
These movies stay with us because they show us that it's never too late to turn our lives around. So in this blog post, we'll be counting down the best movies about redemption.
From ex-cons to former bullies, these characters all find a way to make up for their past mistakes and become better people.
So please sit back, relax, and enjoy our list of the best movies about redemption.
Pulp Fiction (1994)
Director and writer Quentin Tarantino's film "Pulp Fiction", released in 1994, was a major critical and commercial success. The film stars John Travolta, Samuel L. Jackson, Bruce Willis, and Uma Thurman.
Related: Quentin Tarantino: "What the F*** is Heroes?"
The film tells the story of Los Angeles mobsters and other criminals on three interrelated levels. Pulp Fiction won the Palme d'Or at the 1994 Cannes Film Festival and received nominations for seven awards at the 67th Academy Awards. It won Best Original Screenplay.
The film has been lauded by critics and fans alike for its originality, tight plot, clever dialogue, wittiness, and Anachronism. Several critics have ranked the movie as one of the best redemption movies.
"Pulp Fiction" was a commercial success, grossing $213.9 million worldwide against its $8.5 million budget. If you are a fan of Tarantino's films, "Pulp Fiction" is a must-watch.
Pulp Fiction Official Trailer #1 - (1994) HD
Groundhog Day (1993)
Director Harold Ramis' "Groundhog Day" was released to critical and commercial acclaim in 1993. The film was a box office success, grossing $105 million.
The movie follows Phil Connors (played by Bill Murray), a cynical television weatherman who becomes trapped in a time loop, repeatedly forcing him to relive February 2nd. As he relives the day constantly, Phil slowly begins to change, eventually becoming a better person. The film also stars Stephen Tobolowsky, Brian Doyle-Murray, Marita Geraghty, and Angela Paton.
Since its release, the film has grown in esteem and is among the greatest comedy films of the 1990s.
"Groundhog Day" is about self-discovery, development, and redemption, among other things. It has since become a cult classic, and it has a good impact on popular culture today.
If you haven't seen it yet, I recommend giving "Groundhog Day" a watch. You won't be disappointed.
Groundhog Day (1993) Trailer #1 | Movieclips Classic Trailers
Dogma (1999)
Director and writer Kevin Smith's film "Dogma" (1999) tells the story of two fallen angels, played by Ben Affleck and Matt Damon, who plan to use a loophole in Catholic dogma to return to Heaven.
The film was highly controversial, with the Catholic League denouncing it as blasphemy. However, the film's irreverent treatment of Catholicism also drew praise.
In particular, "Dogma" was praised for its willingness to tackle difficult theological questions head-on. Whether one loves or hates the film, there is no denying that it is a thought-provoking work of art.
This film is a well-written, well-performed, hysterically funny comedy that smacks the ashes out of the apocalypse as if it were a dusty old rug. It's also a surprisingly touching story of redemption, faith, and hope.
Kevin Smith demonstrated his comedic ability, but the actors stole the show. The cast, Alan Rickman as Metatron, comedy duo Jay and Silent Bob as modern-day prophets, and Chris Rock as the thirteenth apostle, are hilarious.
If you are looking to watch films about redemption, you should give "Dogma" a try. It is a unique and controversial film that will get you thinking about religion, faith, and redemption.
Leaving Las Vegas (1995)
Director and writer Mike Figgis adapted John O'Brien's semi-autobiographical novel for the big screen in 1995. Nicolas Cage stars as a suicidal alcoholic in Los Angeles who has decided to move to Las Vegas and drink himself to death.
"Leaving Las Vegas" is a heart-wrenching and poignant film about addiction, love, and redemption. Nicholas cage gives a tour de force performance as the self-destructive.
He brings a supply of booze and beer in his BMW and gets drunk as he drives from Los Angeles to Las Vegas. Once there, he meets prostitute Sera (Elisabeth Shue), and the two develop a romantic connection.
The film garnered critical acclaim, with Nicholas cage winning the Academy Award for Best Actor and Figgis being nominated for Best Director. If you're looking for a dramatic movie that will keep you entertained, then be sure to check out "Leaving Las Vegas".
Leaving Las Vegas (1995) Trailer #1 | Movieclips Classic Trailers
Last Man Standing (1996)
Directed by Walter Hill, "Last Man Standing" (1996) is a challenging, action-packed remake of director Akira Kurosawa's Japanese classic Yojimbo (1961), starring Bruce Willis, Christopher Walken, and Bruce Dern.
Willis stars as John Smith, a man without a conscience who arrives in the border town of Jericho and quickly realizes that two rival gangs are warring for control.
Smith decides to play both gangs against one another, wiping them both out and making a fortune. The film is full of excitement and non-stop action, and Willis is great as the hard-boiled Smith.
At the beginning of the film, Smith is the classic hard-boiled tough guy, Phillip Marlowe, in prohibition era Texas. If you're a fan of action movies, "Last Man Standing" is a must-see.
Official Trailer: Last Man Standing (1996)
The World's End (2013)
"The World's End" is a 2013 science fiction comedy film directed by Edgar Wright, written by Wright and Simon Pegg, starring Pegg as Gary King, Nick Frost, Paddy Considine, Martin Freeman, Eddie Marsan, and Rosamund Pike.
The film follows five friends who reunite in Newton Haven, the village where they grew up, in an attempt to complete a pub crawl that they attempted 20 years previously.
They are soon confronted by the alien invasion that has taken over the Newton Haven. "The World's End" was a critical and commercial success, grossing over $46 million worldwide.
Edgar Wright and Pegg's previous film collaborations, Shaun of the Dead and Hot Fuzz, had been both critical and commercial successes, and "The World's End" was able to continue this trend. The movie got praised for its humor, acting, direction, and screenplay.
This film is a perfect choice for those looking for a funny and exciting movie about redemption. "The World's End" is a hilarious and action-packed film that will keep you entertained from beginning to end.
The World's End Official Trailer #1 (2013) - Simon Pegg Movie HD
Tokyo Godfathers (2003)
"Tokyo Godfathers" is a classic Christmas film that follows the story of three unlikely friends who find an abandoned baby on the streets of Tokyo and set out to find her parents.
Along the way, the trio must confront their demons and grapple with the harsh realities of life in the city.
"Tokyo Godfathers" is a heartwarming tale of friendship and redemption that will delight viewers of all ages.
Satoshi Kon's masterful direction and beautiful animation bring the film to life, creating an unforgettable cinematic experience about redemption. "Tokyo Godfathers" is a holiday classic that you can watch.
Tokyo Godfathers - trailer
He Never Died (2015)
Director and writer Jason Krawcyzk's film "He Never Died" is a 2015 Canadian dark comedy horror film. The film stars Henry Rollins as Jack, a man who has developed a routine for his life that he follows to repress his urge to engage in vampiric cannibalism.
When Jack's routine gets disrupted by his daughter's appearance and the death of one of his only friends, he must contend with both his hunger and his past. "He Never Died" is a darkly humorous and bloody look at what it means to be immortal.
The film's subject is a Biblical character sentenced to infinite, cannibalistic existence. In the first big-screen leading role, Rollins perfectly captures the character's exhaustion and stoicism.
Director Jason Krawczyk has crafted a unique and original take on the vampire genre that will thrill and delight fans of horror. Krawczyk expertly walks the line between horror and humor, preparing an entertaining and thought-provoking film.
"He Never Died" is an unexpectedly insightful and enjoyable film that will please fans of both genres.
He Never Died 2015 Trailer
The Hunter (2011)
"The Hunter" is a 2011 Australian drama film that follows the story of Dafoe's character, a professional hunter who gets the job to track down a missing Tasmanian tiger. 
Director Daniel Nettheim and lead actor Willem Dafoe team up for the exciting thriller "The Hunter." In the film, Dafoe plays Martin David, a mercenary who is sent to Tasmania by a shadowy corporation known as Red Leaf. His mission is to track down a thylacine; an animal believed to be extinct.
However, as he begins his search, he discovers that the thylacine may be more dangerous than anyone thought possible. Then, with time running out, David must find the animal before it's too late.
"The Hunter" is a tense and suspenseful thriller and a fantastic movie about redemption to keep audiences on the edge of their seats.
The Hunter Official Trailer #1 - Willem Dafoe, Sam Neil Movie (2012) HD
In Bruges (2008)
In Bruges is a 2008 black comedy crime film written and directed by Martin McDonagh. The film stars Colin Farrell and Brendan Gleeson as two Irish hitmen who had to spend time in the titular Belgian city after a job goes wrong.
Initially resentful of their situation, the pair eventually appreciate the city's charms, even as they find themselves embroiled in a web of violence and betrayal.
In Bruges is a darkly funny movie that features brilliant performances from Farrell and Gleeson. It is sure to leave viewers entertained and thinking long after the credits have rolled. You will laugh aloud during this movie, even as you cover your eyes in horror at the violence on screen.
This movie is a must-watch for fans of black comedy, crime dramas, and anyone who appreciates a good film about redemption.
In Bruges Official Trailer #1 - Ralph Fiennes Movie (2008) HD
The movies listed in this blog are all excellent examples of redemption stories. Each of these films features a character who has made mistakes and struggles to make things right.
Related: What's Good on Netflix: Watch 50 Popular Movies and Shows Now
While redemption can be a difficult journey, it is ultimately rewarding and empowering. Unfortunately, these movies show that it is never too late to turn your life around. If you are looking for inspiration or just a good story, check out one of these great movies about redemption.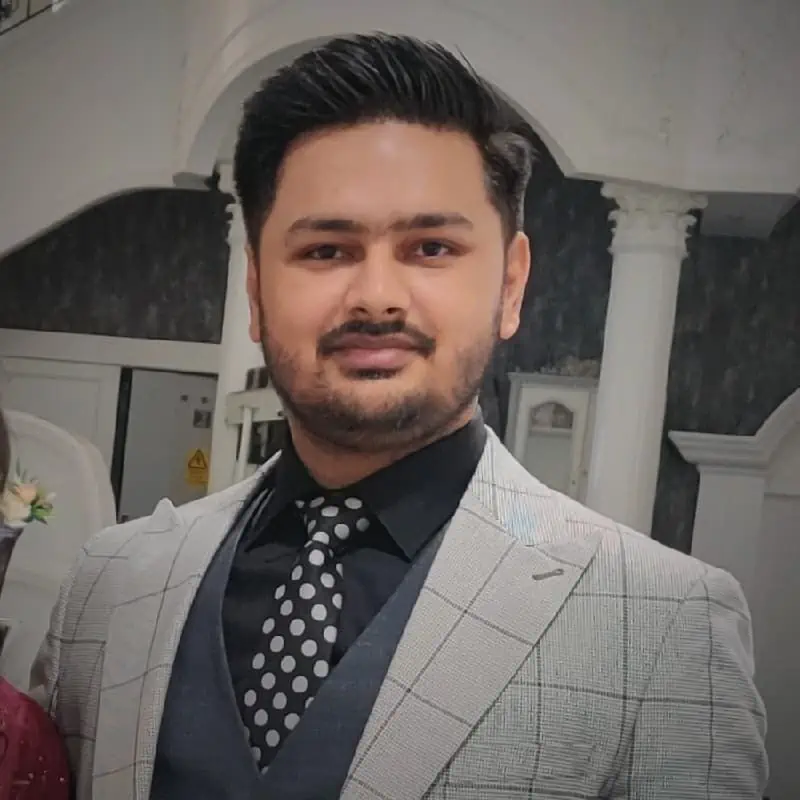 Senior Writer at BuddyTV | Experienced Writer and Graphics Designer