With seven award wins — including one Primetime Emmy — and at least 40 nominations already, HBO's narrative series "A Black Lady Sketch Show" is a rib cracker. The show, which made its debut on August 2, 2019, recently concluded its third season. While many TV shows struggle to keep their audience captivated across many seasons, "A Black Lady Sketch Show" has won itself a dedicated fan base. The show racked up 100% critic ratings on Rotten Tomatoes in its first two seasons — which is quite impressive.
If you're thinking of a show to watch, this may just be worth your while. While you're deciding on that, read on as this article gives you a few hints about the show — like the cast and what it's about. Similarly, if you're already hooked on "A Black Lady Sketch Show" and you're looking for the latest updates about the show, stick with us in this article. We'll fill you in on everything you need to know.
What's "A Black Lady Sketch Show" About?
"A Black Lady Sketch Show" is a TV series where a host of black women perform short amusing scenes — sketch comedy, or call it 'sketches' if you like. The sketch comedy series seeks to amplify the voices of women of color in the entertainment industry, especially the comedy landscape. Each episode has about five to six sketches and features many Black guest stars — such as Amber Riley and Yvette Nicole Brown. These guests sure spice up the show in a lot of ways.
Speaking with EUR, Thede shared her process for bringing guests onto the show. "95% of the time, it's a concept first. Then, it's the full sketch. We table read the sketches, the writers' room is closed, and then we start casting" she said.
"A Black Lady Sketch Show" was nominated for outstanding variety sketch series Emmy Awards in its first two seasons — among other nominations. Furthermore, the trio of its editors — Stephanie Filo, Daysha Broadway, and Jessica Hernández — won outstanding picture editing for variety programming at the Emmys in 2021, the first time the prize was won by a team made up of women of color.
The show is exec-produced by Issa Rae, alongside others — Dave Becky, Tony Hernandez, Jonathan Berry, Brooke Posch, and the creator, Robin Thede.
Notable Moments of "A Black Lady Sketch Show"
There've been a number of epic moments across the three seasons of "A Black Lady Sketch Show." A few of such moments are highlighted below.
"Where Are My Background Singers:"
There was so much drama in season one (episode four) where a divorce party got out of hand pretty fast: The tragic story of Rome and Julissa. The episode also had a sketch titled "Negro League Groupies" where Feather Atwood, a 1930's groupie sets her sight on Satchel Paige, a Negro League baseball player. Thede and her talented group of women played a little around Black history — and it was beautiful.
"Courtroom Kiki:"
"Courtroom Kiki" is one of the sketches in the season one finale. A judge, attorneys, court reporter, and bailiff celebrate an all-Black lady courtroom — the first-ever.
"Save My Edges, I'm a Donor:"
There was that epic moment in season three (episode one) when Dr. Haddassah Olayinka Ali-Youngman takes on career day at the Luther Vandross Diversity Academy.
---
There are several other sketches you would find interesting, such as:
"Bad Bitch Support Group" (season one, episode one)
"Invisible Spy" (season one, episode one)
"Gang Orientation" (season one, episode three)
"Chris and Lache: Exit Row" (season one, episode five)
"Get The Belt" (season one, episode six)
"Born at Night, But Not Last Night" (season one, episode six)
About the Main Cast Members of "A Black Lady Sketch Show"
The show is notable for being the first sketch series to feature an entire cast of Black women in Robin Thede, Ashley Nicole Black, Gabrielle Dennis, Quinta Brunson, Skye Townsend, and Laci Mosley.
Here's what we know about these women.
Robin Thede: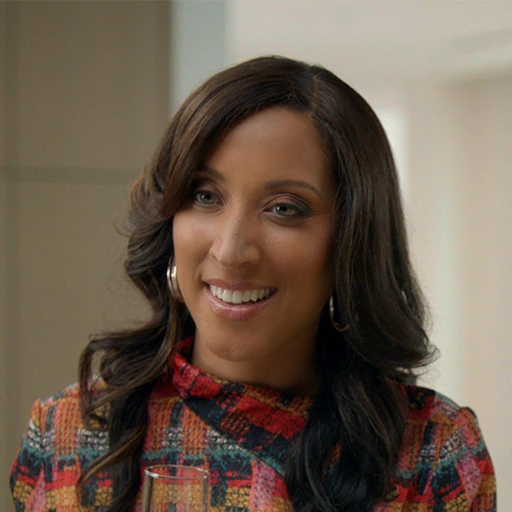 For this TV show, Robin Thede wears several hats — she is the show's creator, one of the executive producers, and of course a star act. Thede attended Northwestern University, Illinois, where she earned a bachelor's degree in Broadcast Journalism and African-American Studies before proceeding to The Second City, Chicago to study improvisation, sketch and comedy writing.
Prior to creating the series, Thede was head writer of "The Queen Latifah Show" in 2013. She was also head writer and correspondent of "The Nightly Show with Larry Wilmore," and head writer of "White House Correspondents Dinner" — the first African-American female head writer in both cases.
Thede has written for several comedians including Anthony Anderson, Kevin Hart, and Chris Rock — among others. She has also written for several award shows and specials like The BET Awards, MTV Video Music Awards, UNCF: An Evening of Stars, BET Honors, and BET Hip Hop Awards.
Shortly before her show debuted in 2019, Thede was named among Variety's Top 10 Comics to watch out for — and, no doubt, she has delivered.
Ashley Nicole Black: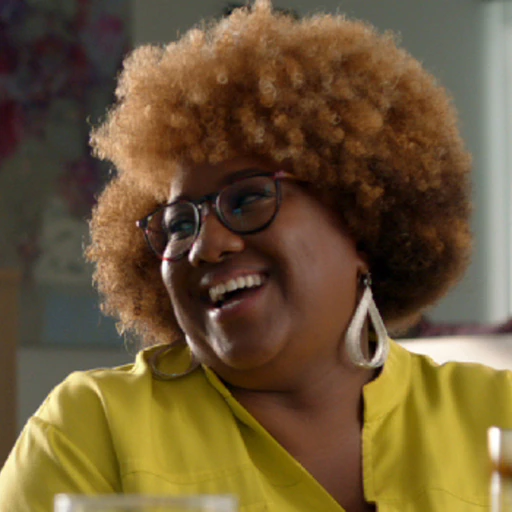 American comedian, writer, actress, and producer, Ashley Nicole Black is well known for "The Simpsons Movie" (2007). She was also a writer for "Full Frontal with Samantha Bee" between 2017 to 2019, a show for which she won a Primetime Emmy Award: Outstanding Writing for a Variety Special.
Aside from being one of the main cast in "A Black Lady Sketch Show," Black was also one of the writers for seasons one and two.
Gabrielle Dennis: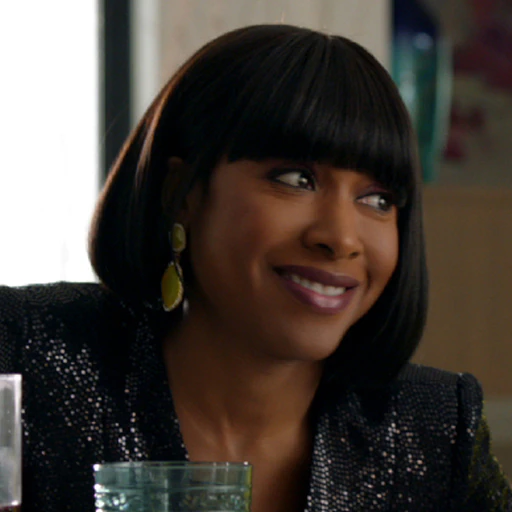 Gabrielle Dennis has featured more times than any of the other main casts — 16 out of 18 episodes. Thede and Black have featured in 15 episodes each. Dennis made her first major television appearance playing Janay Brice in "The Game." She has also appeared in other shows like "Blue Mountain State," "The Underground," and ABC's "Baby Daddy."
The Multi-talented artist portrayed Whitney Houston in the two-part mini-series, "The Bobby Brown Story" and Tina Turner in "American Souls."
For her performance in "The Bobby Brown Story," Dennis received an NAACP Image Award nomination for Outstanding Actress in a Television Movie, Limited-Series, or Dramatic Special and she won an award for the series.
Dennis has a decent social media following — over 299k followers on Instagram where she shares fun videos and pictures with her fans.
Quinta Brunson: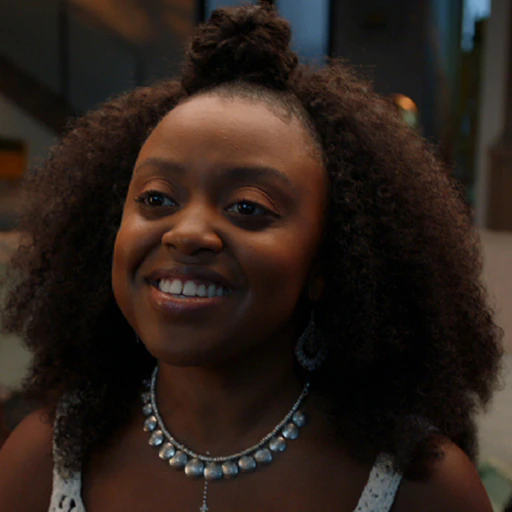 Quinta Brunson was one of the main cast in season one of the show and a guest in season three. The stand-up comedian, writer, and actress rose to fame in 2014 for her self-produced IG series "The Girl Who's Never Been on a Nice Date" which earned her a production opportunity with BuzzFeed Motion Pictures.
She has acted in series such as "Single Parents," "iZombie," and "Miracle Workers." In 2022, she made Time's listicle of 100 Most Influential People in the World.
Skye Townsend: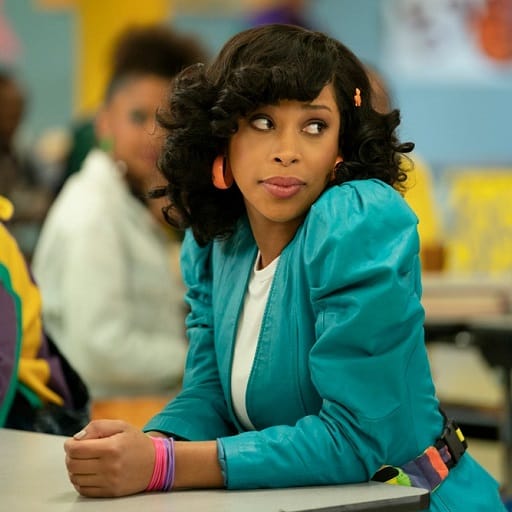 American singer and actress Skylar Christan "Skye" Townsend is the daughter of America's comedy legend, Robert Townsend. She is best known for her hilarious inch-perfect celebrity imitations and sketch comedy.
After her videos went viral in 2011, the singer-actress released her first EP in 2012 — and another in 2015. She also began to get small TV roles and ultimately began hosting TV shows.
Townsend made her debut acting appearance portraying Jade Taylor on BET'S "8 Days a Week." She has since gone on to feature in numerous films and TV shows. She joined the cast of "A Black Lady Sketch Show" in season two.
Laci Mosley: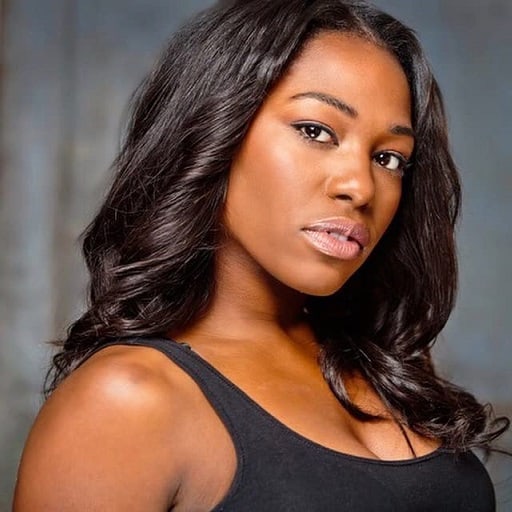 Laci Mosley was featured in the second season of the show. She is famed for her podcast show, "Scam Goddess" which highlights contemporary and historical scams and cons.
Is "A Black Lady Sketch Show" Season 4 Coming Out?
Yes, there will be a fourth season of "A Black Lady Sketch Show."
The announcement was made public by show creator Robin Thede shortly after the finale of the third season. "'A Black Lady Sketch Show' has created an indelible mark thanks to the trust and support of the incredible team at HBO," said Thede. "We are ecstatic to be heading into a fourth season that means so much to our cast, crew, and the dedicated audience who so passionately loves our show."
Executive vice president, HBO Programming, Amy Gravitt added, "Robin, Gabrielle, Ashley, and Skye brought so much life to each character they portrayed in every sketch. We're beyond excited to explore even more comedic worlds with a fourth season of 'A Black Lady Sketch Show.'"
The creators of the show also promised that there will be zanier characters and guest stars than ever before. "We have over 40 celebrity guest stars. We have humongous set pieces, stunts, choreography, original music — it's just jam-packed," she explained. "You're going to get the most sketches you've ever gotten. We're going to stretch that half-hour within an inch of its life."
Sounds interesting already, and we can't wait to see what Thede and the writers will get into in the fourth season.
Where Can You Watch "A Black Lady Sketch Show?"
While you're waiting for the season four premiere, you can stream all the episodes of "A Black Lady Sketch Show" seasons one to three on HBO Max or Prime Video. You are also able to stream the show when you rent or purchase it on Vudu or Amazon Instant Video.
Learn More About the Best Movies and Shows on BuddyTV
Subscribe to BuddyTV newsletter so you never miss any updates on "A Black Lady Sketch Show." As a subscriber, we'll also send you interesting TV/movie recommendations we're sure you'll love.