"Senior Year," starring Rebel Wilson, is sure to excite every early 90's baby. The film takes you on a journey proving how much has really changed over the years. Popularity has changed drastically from being the captain of the cheer team to being Instagram famous.
"Senior Year" emphasizes the differences the generations face with clever screenwriting. Imagine going to sleep at 17 years old and waking up at 37. Your whole life has passed you by even though you're still mentally a teenager.
"Senior Year" is more than just a comedy. It's something mothers and daughters can watch together while relating to true high school nostalgia.
SENIOR YEAR starring Rebel Wilson | Official Trailer | Netflix
Rebel Wilson On Her Train to Fame
Who is Rebel Wilson?
Rebel Wilson, most popular and recognized for her role as "Fat Amy" in Pitch Perfect, is a 42-year-old actress, singer, producer, and writer from Sydney, Australia. She is a comedic genius and knows exactly how to make her audience laugh with her naturally hilarious acting.
Rebel Wilson is known as a naturally confident actress. She takes her roles in movies extremely seriously, ensuring that viewers get a proper feel for her role.
Was Rebel Wilson the Perfect Fit for Senior Year?
Critics state that Rebel Wilson bit off more than she can chew with her role in "Senior Year," although others have stated that she plays her role perfectly. Acting at an age that is much younger than your actual age is not an easy task. Many critics feel this to be the case for Rebel.
Her spunky personality and comedy genius, however, does make up for her lack of understanding of current teenage issues. She has taken up a role and has acted beyond her years before. As one of the stars in Pitch Perfect, she played a much younger role and did so perfectly.
Finding the perfect actress for the leading role in "Senior Year" could not have been easy. With actresses such as Jeniffer Garner from 13 going on 30 overshadowing these types of films, it's no wonder that critics are hard to please.
However, Rebel seems to adapt to her role as Ruby easily enough. The struggles one would face in such a scenario aren't left out of the film. With the fantastic acting done by Rebel Wilson, there are moments during the movie in which we can notice the distress of waking up in a different era and the toll it has taken on the character.
Rebel played her role perfectly, balancing comedy with the real-life worries of waking up from a coma after 20 years.
More About the Senior Year Movie
Heartfelt and Nostalgic
The movie "Senior Year" is sure to make every 90's baby long for their high school years. The music and outfits bring back memories that leave viewers wanting to go back to simpler times.
It also emphasizes the struggle 90's babies have with adapting to the ever-changing times. It's a film that parents can comfortably watch with their children whilst receiving insights into what school is like for both eras. The outfits worn by Rebel Wilson might be cringe for today's youth, but it was the must-have look of its time.
The excitement of cheer practice and prom king and the queen is sure to make its way back into your heart when watching "Senior Year." But, with so many exciting things happening during the movie, it's important to not lose sight of the real issue. A 17-year-old getting hurt in a cheerleading accident, waking up 20 years later, going back to school at 37, and still having the determination to make prom queen.
Life Lessons
With every movie, there are life lessons to be learned. In this case, there are lessons for all viewers ready to learn. The biggest target audience for "Senior Year," bigger than all the teens hyping about it right now, is the 30 to 40-something Millennials who made it through high school without social media and the hottest new iPhones.
One of the biggest life and growth lessons you can learn from this movie is that high school might be easier for some and harder for others in the age that is today. As an older person, would you fit in and be able to adapt to today's hyper-connected high school setting?
As a parent, you get a near enough insight into your child's everyday school life to be able to identify the struggles they might be facing. With bullying no longer happening in-person, social media has made it much easier for bullies to target individuals.
Would you be able to go back to high school? As a 90's baby, life was much simpler. With handwritten notes being a thing of the past, millennials can see how they will no longer fit in.
With high school being such a different experience, students today are under less pressure to fit in. They no longer need to change themselves to become popular; instead, popularity is based on their social media presence.
The Plot Thickens – How You Can Relate
The younger generation watching this film may be able to relate to the parental pressure that is brought to light in "Senior Year." Parents are able to relate to the changing times and might just realize that the rules that they are enforcing on their children are no longer applicable in today's life.
Being popular means something completely different today. Schools have become much more inclusive, and students are much more connected to one another. The most relatable part of this film is the expectation to embrace change.
Both Millenials and Gen Z are able to relate to this movie in their own way. Although some parts of the movie might be cringe at Gen Z, Millennials are able to laugh about it knowing that is how they truly acted.
What Do the Critics Say about Senior Year?
Critics are not too keen on the movie "Senior Year." The film received 36 rotten tomatoes, with critics saying it has to be one of Rebel Wilson's worst films.
One critic stated that "'Senior Year' offers the odd chuckle but struggles to bring anything new to the table." While another from KPCC's FilmWeek mentioned…"I really wanted to like this because I love Rebel Wilson… It's not that it was so preposterous. It's that the filmmakers weren't consistent in their vision."
The reviews, however, aren't all bad. Many critics have stated that they thoroughly enjoyed the movie.
We found statements like this from AMG, "It's certainly a throwback style of body swap or situational comedy, such as Big, 13 Going on 30, or Billy Madison. Although the plot is predictable, 'Senior Year' has enough charm to make the trip back to high school worth it."
Alex Bentley of CultureMap had this to say about the movie…
"'Senior Year' could have been just another high school comedy that uses the stereotypical jokes we all recognize. But it rises way above that level thanks to some stellar writing and a lead performance by Wilson that cements her as one of the best comedic actors of her generation."
The movie "Senior Year" will not be to everyone's taste. If you're interested in watching something funny with a sense of real-life drama, the movie is for you. Rebel Wilson does an excellent job acting like a teenager in the year 2002.
Despite what the critics say, it is still recommended you watch it yourself.
Senior Year – The End
"Senior Year" is an excellent film to place millennials in a state of nostalgia. Although not all critics will agree, it truly is a great film to watch as a mother-daughter duo.
The movie does a great job at emphasizing the different struggles teenagers are faced with today, as well as how simple high school was back in 2002. Rebel Wilson does a great job at acting far beyond her years and allows for quite a few chuckles and cringe moments during the movie.
Stay up to date on BuddyTV and be sure to check out more articles on upcoming movies and tv shows.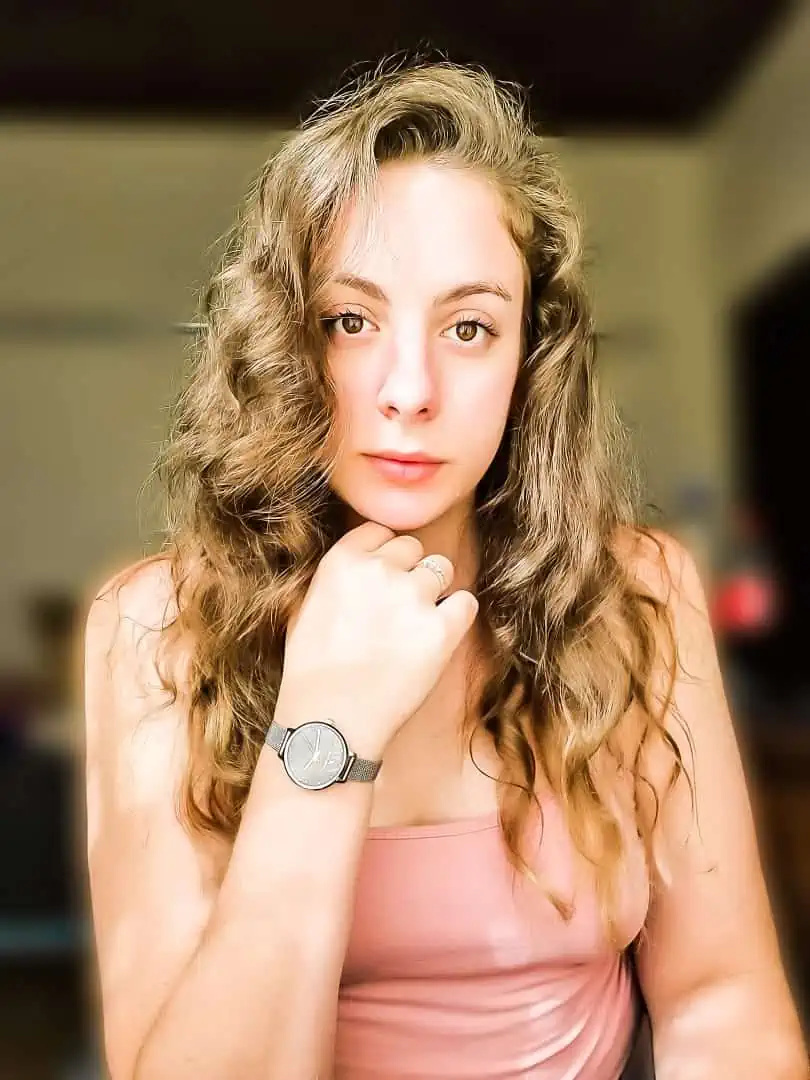 Pia Vermaak is an accomplished digital marketing agency owner and professional content writer with a remarkable track record in the industry.
With her keen strategic insights and creative flair, she has carved a niche for herself as a trusted expert in the field.
Whether it's engaging blog posts, persuasive website copy, or compelling social media content, Pia's words have the power to captivate and inspire audiences.