Gabrielle Carteris gained fame and attention when she was cast as Andrea Zuckerman on the teen drama Beverly Hills 90210.  She was brainy and diligent as seen in her endeavors as a class valedictorian, school newspaper editor and teen hotline volunteer worker. Throughout the show, she was romantically linked to Jay, Dan, Jesse, and Peter, and had strong feelings for her best friend Brandon (Jason Priestley).  Her character drastically transformed during the transition from high school to college, as she dropped out of journalism, had a shotgun marriage, had an extramarital affair and even got pregnant. Despite the radical change, she was, for the most part, considered as the show's "conscience."  Later this year, she will penetrate the movie world as one of the principle cast members of a horror-mystery flick.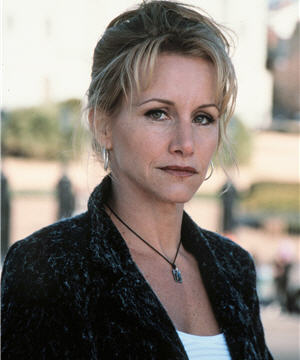 The former Beverly Hills 90210 actress will be playing the role of Amy McCarthy, joining Linden Ashby as Richard McCarthy and Stephanie Beacham as Emma Osterman, in the film Plot 7.  The horror-mystery revolves around an aspiring horror novelist who draws inspiration for his first novel from his recently inherited family cemetery.  But as the plot thickens, he discovers that he has strangely drawn something more than just motivation from his family legacy.  The movie is directed by Farnaz Samiinia and set for release this year.
Although Gabrielle Carteris' succeeding projects weren't as thriving as her lengthy stint on Beverly Hills 90210, she was able to keep herself preoccupied with hosting gigs, television guest appearances, movie roles and voice acting.
Shortly after she voluntarily left Beverly Hills 90210, she hosted her self-titled talk show, which lasted a year.  She also became visible on Full Circle, Malpractice, Crossing Jordan, and Deck the Halls.  Behind the scene, she provided the voice of Sable Thorpe in Batman Beyond, and in video games like Marvel: Ultimate Alliance and Minority Report.
-Kris De Leon, BuddyTV Staff Columnist
(Image courtesy of Yahoo)