CBS' hit comedy, Two and a Half Men, recently reached a couple of milestones just ahead of its fifth season.  The series completed its 100th episode two weeks ago, following the landmark taping with a celebratory bash which took place on the lot of Warner Bros.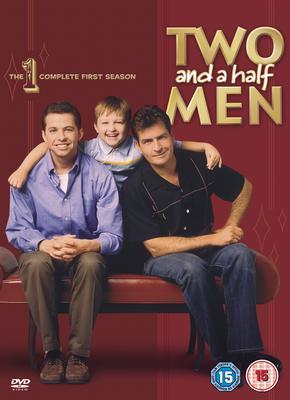 The special occasion was made even more memorable by exclusive party favors given to the cast and crew of the show.  Warner Bros. Television distributed blue Micargi Rover bicycles adorned with the Two and a Half Men logo along with the words 100 Episodes.  Each bicycle came with a note saying "You've made us very proud.  Here's to a long ride together."
Aside from the token from Warner Bros., the cast also gifted the crew with sterling silver key rings from Tiffany & Co.  The key rings were attached to small pendants with 100 and Two and a Half Men inscribed on either side of it.
The festivities surrounding the program's 100th installment carried on for a second straight evening with a casino inspired party, this time held at West Hollywood's Pacific Design Center.
In related news, Two and a Half Men's complete first season is now out on DVD.  The four-disc set containing 24 episodes in widescreen format retails for just under $45. It also contains several special features and series bloopers.  The DVD release comes as a timely precursor to the coming premiere of the latest season on September 24.
While no formal announcement has been made, there are also reports of another four-disc set for the entire second season, rumored to be out sometime this December.  As with Season 1's DVD compilation, the sophomore collection is also said to consist of 24 episodes along with a couple of featurettes entitled "A Day in the Life of Two and a Half Men" and "The Serious Business of Writing Comedy."
-Rosario Santiago, BuddyTV Staff Columnist
Source: E! Online, TV Shows on DVD
(Image Courtesy of TESCO Entertainment)