Killing a vampire on True Blood is a truly nasty ordeal. They erupt into a pile of gooey blood and guts that a thousand showers won't be able to clean off. To delight (and disturb) you, check out all of the ooey, gooey deaths from season 5.
---
#15 Hayes
This Vampire Authority henchman was about to kill Eric when Nora showed up behind him, made him go splat, then held onto his spine.
---
#14 Cat Ingerslev and Her Clan
While Nora was allegedly trying to help Eric and Bill escape, the Vampire Authority surrounded them and instantly shot all of the other vampires working with them, leading to a massive eruption of blood.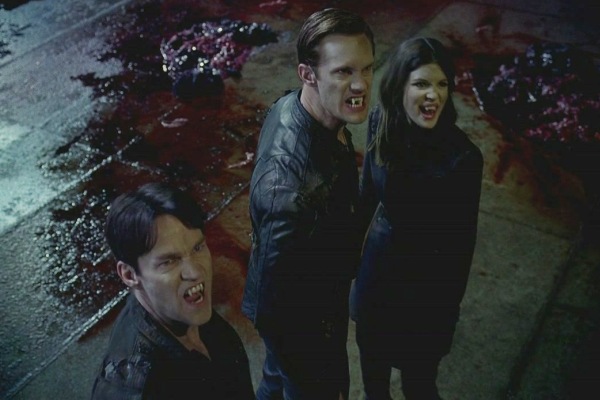 ---
#13 Alexander Drew
The Guardian stalked his prey and, with one quick move, staked and killed the littlest chancellor, sending everyone else a warning not to cross him while he was covered in the boy's blood.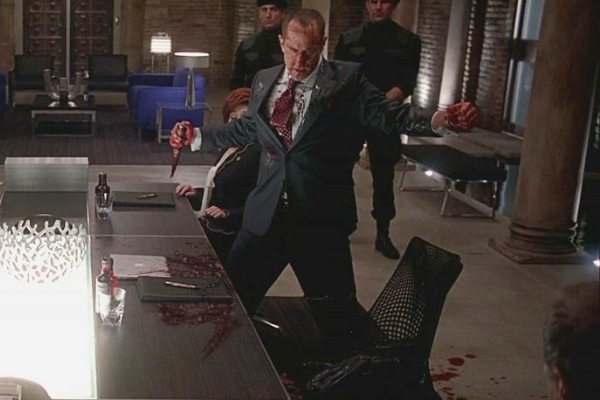 ---
#12 Hoyt's Vampire
Hoyt was in a dark alley letting some vampire dude suck his neck when the Obama Gang showed up, shot the fanger and left goth Hoyt covered in guts.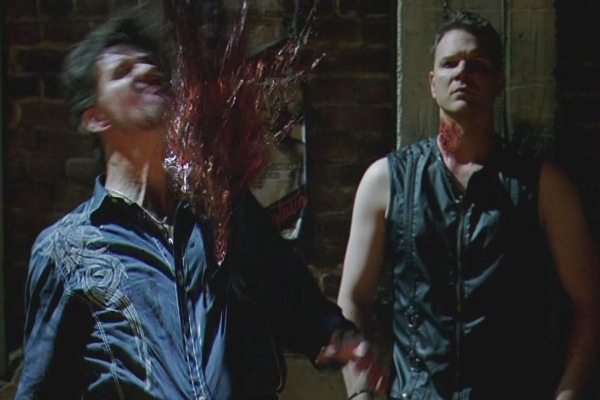 ---
#11 Roman Zimojic
Russell gained the upper hand by turning the tables on the Guardian and staking him in front of everyone, causing him to writhe in agony before erupting into a pile of goo.
---
#10 Dieter Braun
The German chancellor refused to join Russell, so he quickly got his head ripped off, leading Russell to gently kick his pile of guts into the water.
---
#9 Mike Spencer
Perhaps the greatest vampire staking of all-time, Sookie used a pair of chopsticks from her Chinese take-out to kill the former coroner, leaving her sitting in a pile of him.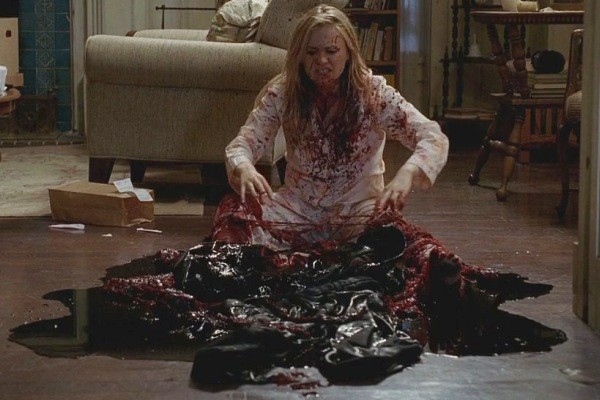 ---
#8 Molly
In a tragic irony, the creator of the iStake was impaled by her own creation, and we saw how it worked and how she just kind of spurted blood, then imploded.
---
#7 Godric
In Eric and Nora's shared hallucination, they saw Lilith slit Godric's throat and rip his head off, turning him to goo before his horrified progeny.
---
#6 Sheriff Elijah Stormer
The new sheriff was kind of a d-bag, so Tara got him alone, stabbed him with a silver sword, then chopped his head off. That's one way to do it, especially if your goal is to leave human bartender Ginger a screaming wreck after she was covered in his goo.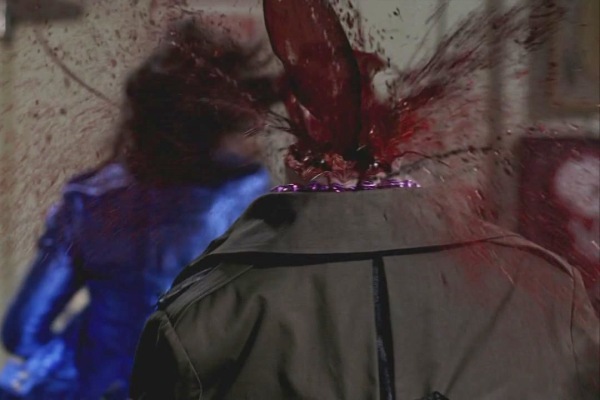 ---
#5 Gondry and Lambert
Bill sent Jessica out with two guards to oversee her turning Jason into a vampire, but she faked it and allowed Jason to shoot both of her guards.
---
#4 Eric and Nora's Security Detail
While escaping from the Vampire Authority headquarters, Eric pretended to change the radio station in the car before staking both of the members of his security detail.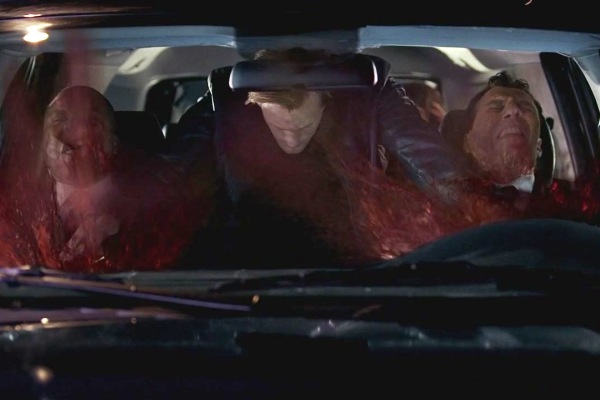 ---
#3 Baby Vamp
To protect a neighbor, Alcide took out his shotgun and blasted a newly created vampire into goo.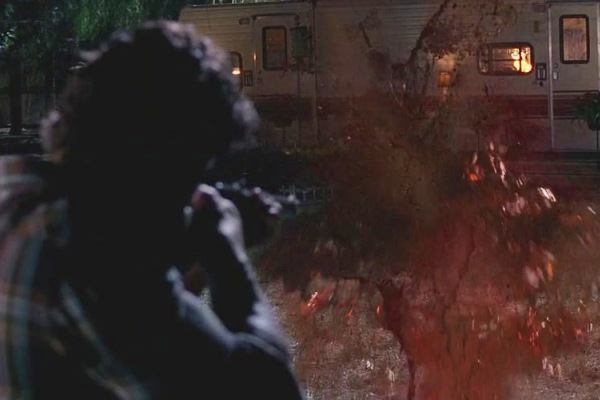 ---
#2 Baby Vamp
Alcide's father gave him an assist by staking a vampire with a bow and arrow.
---
#1 Kibwe Akinjide
In a fight to become Lilith's one true messenger on Earth, Bill wasted little time decapitating his rival Chancellor and wiping off the gooey mess in the water.