Everyone loves a good mystery, and there's nothing quite like a suspenseful movie to get the heart racing. Mystery films are renowned for their ability to keep audiences engaged, whether it's through a complex puzzle plot or a series of twists and turns. And while there are countless great mystery movies out there, some stand out above the rest.
This is where the hallmark movie series, "Martha's vineyard mysteries," comes in. This series follows a former detective and now private investigator Jeff Jackson as he solves mysteries on the beautiful island of Martha's Vineyard. The series has four films that will keep you guessing and give you a glimpse into the picturesque island.
So if you are interested in crime-solving thrillers, watch Martha's Mystery movies to get the whole experience.
All Martha's Vineyard Mystery Movies in Order of Release Date
A Beautiful Place to Die (2020)
Riddled with Deceit (2020)
Ships in the Night (2021)
Poisoned in Paradise (2021)
A Beautiful Place to Die (2020)
Preview + Sneak Peek - A Beautiful Place to Die: A Martha's Vineyard Mystery
The story follows the lead character, Jeff Jackson (Jesse Metcalfe), a Boston PD detective forced to retire early because of an on-the-job injury. His partner died in the same case, and the bullet is still lodged near Jeff's spinal cord. Since the doctors cannot remove it safely due to its proximity to his spine, he suffers from intermittent chronic pain.
After his father passed away, he inherited the family home on Martha's Vineyard. It was here that Jeff spent many summers growing up, and it is here that he has chosen to settle down. However, his idyllic life of fishing and working on his father's boat is interrupted when he discovers the dead body of Ray Norris – a young man who he had seen around the marina just the day before.
Although Martha's Vineyard Police Chief Madeiras (Eric Keenleyside) doesn't have much experience with murder investigations, Jeff eventually decides to consult on the case. Additionally, the Chief's daughter and Jeff's childhood friend, Dr. Zee Madieras (Sarah Lind), is working on the case as the acting M.E. Even though Ray wasn't from the island originally, it seems like he had developed connections there that could have resulted in his murder.
The movie is filled with clues and red herrings, as Jeff uses his detective skills to piece together the puzzle of Ray's death. Trusting his instincts and relying on the help of both Zee and Chief Madeiras, he slowly begins to unravel the mystery.
Riddled with Deceit (2020)
Preview - Riddled with Deceit: A Martha's Vineyard Mystery
In this part, former Detective Jeff Jackson returns and takes on another task to investigate the case of a friend's missing emerald brooch worth $5 million.
In "Riddled with Deceit," the second installment of the Martha's Vineyard Mystery series, viewers are introduced to Dr. Zee Madieras's friend Britt Prajna (Sunita Prasad), who takes center stage in this latest movie, searching for her long-lost family heirloom.
After being pulled from a Boston auction house sale, the stunning Lakshmi Emeralds brooch worth $5 million finally arrives at the Vineyard.
Britt plans to showcase her antique brooch at the Pendray Hotel, but disaster soon strikes. In less than 24 hours, Britt falls victim to a break-in, and the robber makes off with the heirloom.
Former Boston detective Jeff Jackson teams up with Vineyard PD in their investigation, but this time it's personal. He wants to protect Zee (Sarah Lind) and Britt while solving the theft of a friend's missing emerald brooch and murder.
Jeff blames the crimes on greed, not a century-old curse as some think. He has a list of suspects who would kill for the gems.
This is where the suspense in the film starts. That will take you on a wild adventure of twists and turns as Jeff and Zee try to piece together the clues.
If you have watched the previous movie in the series, you can not miss this one!
Ships in the Night (2021)
Preview + Sneak Peek - Ships in the Night: A Martha's Vineyard Mystery - Hallmark Movies & Mysteries
The third film in Martha's Vineyard Mystery series features another intriguing case for retired detective Jeff Jackson (Jesse Metcalfe) and Dr. Zee Madieras (Sarah Lind).
On the eve of a fundraising regatta, Jeff and Zee are met with death when Eli, Zee's doctor mentor, gets tossed out a window by an attacker. All left at the scene was a portable dialysis machine he had been working on.
In another incident, an art gallery robbery leads to the death of the Winchester Art Gallery manager, who was killed with a sailboat sculpture across town. It's difficult to tell if these incidents are connected and whether or not there is any motive behind them. What is clear, however, is that the detective now has to find the murderer before they can strike again.
Jeff Jackson is determined to get to the bottom of this case and protect Zee from further harm, but he'll need all his skills as a detective. He must follow leads on both sides of the island, use surveillance equipment, and even dive deep into Eli's past to get to the truth.
With an exciting plot and spectacular scenery, this part of Martha's vineyard mystery movie "Ships in the Night" will surely be thrilling. Can a former Boston detective solve this case before it's too late? You will have to watch the film to find out!
Poisoned in Paradise (2021)
Sneak Peek - Poisoned in Paradise: A Martha's Vineyard Mystery - Hallmark Movies & Mysteries
The fourth film in the Hallmark movies is "Poisoned in Paradise," the story follows the same kind of crimes that retired detective Jeff Jackson was solving in the last three flicks. However, the story gets a bit repetitious and loses the charm of the surprise element that kept us all intrigued till now.
The movie begins with the mysterious death of Katie Leonard (Britt McKillip) after She goes to Jeff Jackson with a problem, and he realizes that she could be in legal trouble. He tells her to report her concerns to the police, but she never gets there and ends up dead after the visit.
Jeff joins Chief Madeiras in the investigation, immediately suspecting foul play when they realize that Katie died not from an accident but from a heart attack caused by poisoning.
This is where Glen (Reilly Dolman) gets introduced in the movie. He was Katie's boyfriend and had a bit of an explosive temper. The former Boston detective, Jeff, and Zee try to question him since he is also her colleague at The Beach House, a famous Vineyard restaurant.
Another character named Marty Cline (Manoj Sood), a retired classics professor who now works as a gardener, receives a visit from the two. Katie used to help at his greenhouse, but their shared interest in organic living may not have been as pleasant as the professor wants everyone to believe.
This is where Martha's vineyard mysteries take some fascinating turns as Jeff and Zee try to uncover the truth in this thrilling mystery. With all the cases and murders, Martha's Vineyard is everything but the scenic life Jeff Jackson was looking to live.
Will they be able to figure out who killed Katie? Will Jeff be able to live a quiet life again after solving the murder cases? Watch 'Poisoned in Paradise' and find out!
While the series follows a tried-and-tested formula of a criminal investigation, the Martha's Vineyard Mystery movie series provides plenty of suspense and intrigue. The characters are well-developed, adding drama to the storylines. If you're looking for an exciting murder mystery film that will keep you on the edge of your seat, then check out all Martha's vineyard movies.
Check Out More BuddyTV Movie Suggestion Lists
Looking for more movies to watch like this series? Check out the following BuddyTV movie lists.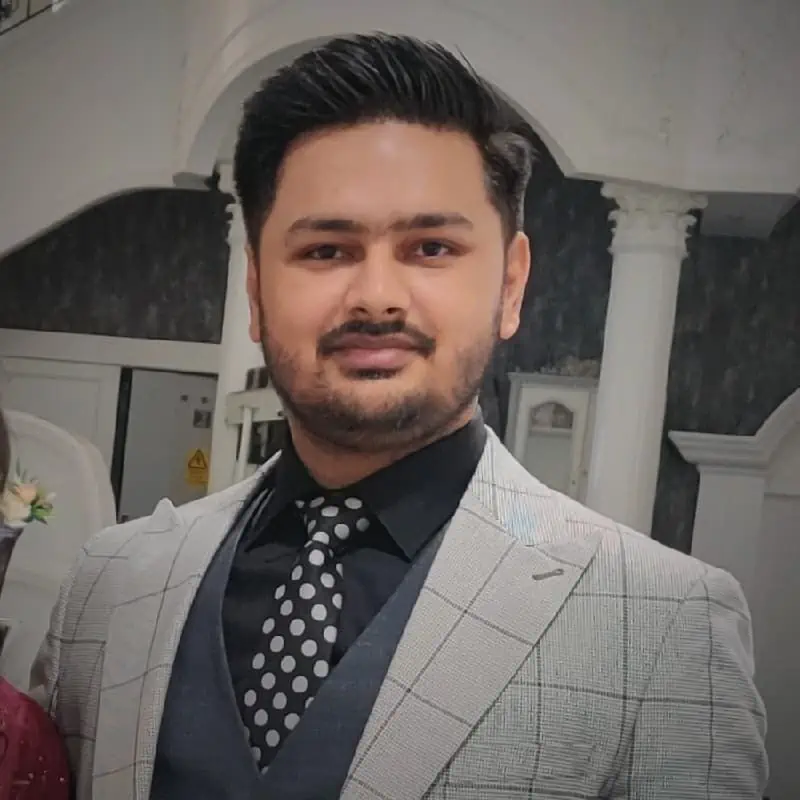 Senior Writer at BuddyTV | Experienced Writer and Graphics Designer