"There's power in looking silly and not caring that you do."-Amy Poehler
If this is true, then these 50 women are some of the most powerful in the history of television. A handful of pioneers led the way (hint-one is a ginger), and today's TV sitcoms are flush with complex, smart, beautiful, and most importantly, very funny feminine cast members. Here's our countdown of women who have kept us smiling over the years.
Get the complete list of the 50 Funniest Male Sitcom Characters of All Time.
---
#50 Erin Hannon, The Office
Erin can best be described as a rube with a fairly tragic past. She was raised in a variety of foster homes and suffered an unknown illness in childhood that kept her hospitalized for years. At one point, there seemed to be a chance that co-worker Phyllis could be her biological mother, but a DNA test confirmed otherwise.
---
#49 Annie Edison, Community
The most studious member of the study group, this former Adderall addict, is estranged from her family. She's perky and optimistic and has thrown herself into both her academics and extracurricular life at Greendale Community College. She worked on the school paper and served as part of campus security. She initially had a crush on Troy that had started when the two attended high school together. She and Jeff have a mutual attraction, but her only boyfriend has been Britta's ex Vaughn.
---
#48 Hannah Horvath, Girls
Hannah, a disheveled twenty-something, is an aspiring writer. Until recently, she lived in her Brooklyn apartment with her ex-boyfriend from college, who claimed to be gay but is now unsure. Hannah had trouble shaking her old boyfriend, Adam, until she inadvertently got him arrested. When Hannah scored her first paid writing job, she turned to cocaine for inspiration.
---
#47 Nancy Botwin, Weeds
A marijuana dealer whose attempts to keep her business under wraps were constantly thwarted. Her own maid blackmailed her when she came across Nancy's stash. She took her sons and fled when wildfires gave her the perfect chance to disappear and start fresh. Unfortunately, she wound up pregnant with a Mexican gangster's baby.
---
#46 Lily Aldrin, How I Met Your Mother
This loving wife, mother, and kindergarten teacher has a bit of a dark side. Lily is prone to manipulate people and situations to get what she wants. Having only had one sexual partner in her life, she has an inappropriate interest in other people's sex lives. After a few strong martinis, she has shown a proclivity for girl-on-girl action. Her biggest vice is shopping, something she does when upset. She is unable to keep secrets and is a pathological gossip.
---
#45 Jerri Blank, Strangers With Candy
Jerri, a 46-year-old woman who ran away from home for 32 years to live a life flush with booze and drugs, was finally clean and out of jail. She lived at home and went back to high school. Jerri was without a moral compass and continually engaged in deviant and illegal behavior. She killed a classmate with her homemade drug "glint" and tried to sell a baby on the black market. She had a distinct fashion sense, favoring high-waisted pants and heavy eye shadow.
---
#44 Sookie St. James, Gilmore Girls
Lorelai Gilmore's best friend and later her business partner, Sookie, was a gifted chef. Sensitive when it came to her culinary creations, she once yelled at literary great Norman Mailer for only drinking iced tea. So repulsed when husband Jackson's family insisted on deep frying a turkey one Thanksgiving, she wound up spending the entire day drunk.
---
#43 Mindy Lahiri, The Mindy Project
Mindy, OB/GYN and one of the partners at Schulman and Associates, she often finds herself at odds with her colleague Dr. Danny Castellano. Mindy had a brief fling with her other partner Dr. Reed, a dashing Brit. All three despise midwives and have a hostile attitude towards two who have a practice in the same building. She sleeps with a knife under her pillow and eats copious amounts of junk food at the movies. Mindy is also a rom-com addict.
---
#42 Jane Kerkovich-Williams, Happy Endings
Jane has a Type A personality and a gift for duplicity. She actually created a fake receipt and planted a piece of popcorn in her husband's mouth to support a lie told by her sister. She and her husband, Brad, are incredibly amorous and not the least bit embarrassed to show it in front of their friends or in public places. She can be a bit intense and is incredibly competitive.
---
#41 Virginia Chance, Raising Hope
When her son Jimmy knocks up a serial killer and is left to raise the baby after the mother is executed, Virginia tells him to drop the infant at the fire station. However, she comes around and sees helping to raise her granddaughter as a way to make up for the lackluster upbringing she gave her son. A reformed hoarder, her arch rival is her cousin Delilah, who she stole Burt from when they were teenagers. She and Burt can be seen wearing T-shirts that pay homage to the state of Virginia.
---
#40 Jess Day, New Girl
This doe-eyed beauty was forced to find an apartment after a breakup and wound up living in a loft with three guys: Nick, Schmidt, and Coach, who was quickly replaced by Winston. Jess has an active imagination and will often change her mannerisms and speech to take on different personas. She'll also burst out into nonsensical songs. Jess has referred to a bra as boob jail and her uterus as a baby box. She's also a believer in boob slapping as opposed to bitch slapping.
---
#39 Laverne DeFazio, Laverne and Shirley
Laverne sewed the letter L on all of her tops, loved to drink Milk and Pepsi, and eat Scooter Pies. She lived with her best friend Shirley in a basement apartment, and both worked as bottlecappers at Shotz Brewery. Laverne liked to date tough guys (lots of them) and was an excellent bowler. Some memorable episodes include Laverne's discovery of an industrial spy at the brewery, her crazed shopping spree at Slotnick's grocery store after becoming their one-millionth customer, and when she and Shirley joined the army.
---
#38 Barbara 'Barb' Baran, The New Adventures of Old Christine
Christine's only friend besides her brother and ex-husband. Barb became Christine's business partner when Christine's struggling women's only gym needed an influx of cash. Christine married Barb to prevent her from being deported back to her home country of the Bahamas. The two decided to convert the gym into a spa which they employed, unbeknownst to them, hookers who ended every massage "happily."
---
#37 Ellen Morgan, Ellen
A bookstore owner and single woman living in California, the character of Ellen Morgan had an observational sense of humor and a dry wit. Her friends' lives and pursuits provided her with endless opportunities to tease and joke. The cleverness of Ellen became overshadowed by her sexuality since she was the first female television character to come out on a mainstream television show.
---
#36 Lindsay Bluth Funke, Arrested Development
After being given the senior superlative of best hair in high school, Lindsay didn't manage to accomplish much afterward. She considered herself philanthropic but wasn't truly committed to any worthwhile causes. She and her husband Tobias, along with daughter Maeby enjoyed some minor notoriety when they briefly formed a folk singing group called Dr. Funke's Band.
---
#35 Sue Sylvester, Glee
Head coach of the William McKinley High School's national award-winning Cheerios, Sue Sylvester, has been ruthless in her quest to rid the school of the scourge known as the Glee Club. This season alone, she evicted them from the choir room after their loss at sectionals. Egomaniacal and power-hungry, Sue has served as principal, run for political office, and even had her own segment on the local news.
---
#34 Joy Turner, My Name is Earl
Joy tricked the title character, Earl, into marrying her only to divorce him and leave him homeless after he was hit by a car. This small-time criminal stole a merchandise truck from a big box store, not realizing there was an employee trapped in the back. To minimize her chances of serving hard time in jail, she agreed to act as a surrogate for her half-sister.
---
#33 Sally Solomon, 3rd Rock from the Sun
As if adjusting to life as an earthling wasn't confusing enough, Sally had to gain an understanding of the female gender. Even though Sally came from a "nonsexual planet," she exuded very masculine. Sally eventually developed a romantic relationship with a portly police officer named Don Orville. Sally often found ways to manipulate or charm him in order to get her way.
---
#32 Penny, The Big Bang Theory
A Midwestern girl who moved to California to become an actress, Penny lives across the hall from super nerds Leonard and Sheldon. Her only acting jobs have been playing Anne Frank in a theater above a bowling alley and in a hemorrhoid cream commercial. Other than Sheldon's mother, Penny is the only woman to sing "Soft Kitty" to him when he is sick or injured.
---
#31 Carrie Heffernan, The King of Queens
A modern-day nod to Alice Kramden, Carrie was married to an overweight parcel delivery man. She worked as a secretary and constantly lamented their station in life. Her demeanor was often rude, causing her to be banned from multiple business establishments, such as nail salons and restaurants.
---
#30 Amy Farrah Fowler, The Big Bang Theory
Initially not interested in a romantic relationship, Sheldon and Amy found they enjoyed each other's company and entered into a platonic friendship. After Amy accepted a date with the owner of a comic bookstore, Sheldon became jealous, and he and Amy drafted a "relationship agreement," officially making Sheldon her boyfriend. Although, the two have only shared two brief onscreen kisses and no real intimate contact.
---
#29 Samantha Newly, Samantha Who?
Samantha, left an amnesiac after a car accident, learned that she was a pretty despicable person: banning birthday celebrations at work, cheating on her boyfriend, verbally abusing her assistant as well as shopping and drinking in excess. With the help of her friends Dina and Andrea, her ex-boyfriend Todd, and her parents, Sam tried to figure out her new persona while making amends to those she wronged.
---
#28 Valerie Cherish, The Comeback
Valerie found herself drop-kicked out of the spotlight when her show was canceled just shy of being syndicated. She got a second shot at notoriety when she agreed to star in a reality show called The Comeback, which chronicled her return to the small screen in a show with a Friends-type format. Valerie was forced to endure a multitude of humiliations just to keep a small recurring role.
---
#27 Suzanne Sugarbaker, Designing Women
Suzanne Sugarbaker helped to perpetuate the stereotype that many southern women were eccentric if not completely crazy. Married and divorced three times, Suzanne lived comfortably on alimony and divorce settlements until her accountant absconded with most of her money. Suzanne owned a large semi-automatic rifle but traded it in for a handgun after firing the rifle at her sister, Julia, and two other women. After receiving a pig as a gift from her housekeeper Consuela, the former beauty queen became attached to the animal and named her Noel.
---
#26 Jaime Buchman, Mad About You
Jaime was married to documentary filmmaker Paul. The couple resided in a ridiculously spacious NYC apartment with their dog Murray. The show's humor was derived from many situations that faced married couples every day making Jamie very relatable to women. In one scene, Paul was in the bathroom standing at the sink when Jamie entered and wordlessly conducted a demonstration on how to change the empty toilet paper dispenser.
---
#25 Claire Dunphy, Modern Family
Claire tries, and often fails, to keep her own wild child days a secret from her daughters, hoping they don't follow in her footsteps. She often responds negatively to her husband Phil's immature or odd antics. However, she sometimes appreciates his sense of whimsy, like when he learned to walk a tight in their front yard. Claire's need to be in control extends beyond the walls of her home. She also enjoys role-playing and being right about everything.
---
#24 Leslie Knope, Parks and Recreation
If Pawnee City Manager Chris Traeger had to describe friend and government official Leslie Knope, he would probably say "She is, literally, the best city councilwoman in the world." Leslie is determined to do whatever is necessary to make her town a better place to live. She has an unsettling sexual attraction to Vice President Joe Biden and despises salad. If possible, Leslie would live on waffles and whipped cream from local eatery JJ's Diner. Leslie has also been shown to have hoarding tendencies.
---
#23 Gloria Pritchett, Modern Family
The much younger and stunning wife of Jay Pritchett, her mere presence often turns son-in-law Phil into a bumbling idiot. There is also a primarily one-sided rivalry between her and Jay's daughter, Claire. However, nobody is more affected by Gloria than Jay's ex-wife, who physically attacks her whenever the two come into contact. Gloria has a terrible singing voice, a fact revealed only after Jay bought her a karaoke machine.
---
#22 Debra Barone, Everybody Loves Raymond
Debra was the long-suffering wife of sports writer Raymond Barone. In addition to raising twin boys and a daughter, she was forced to endure constant criticism of her mother-in-law and the intrusive presence of her father-in-law. In flashbacks, it was obvious that Debra wasn't always so cranky, but her induction into Ray's family changed her demeanor. Debra got her revenge with not-so-thinly veiled verbal digs. Any of her attempts to lie to or change mother-in-law Marie's behavior always backfired.
---
#21 Lorelai Gilmore, Gilmore Girls
This overly-caffeinated inn manager/owner resided in the quirky hamlet of Stars Hollow with her teenage daughter Rory. The only daughter of extremely affluent and overbearing parents, Lorelai got pregnant when she was sixteen and left home, refusing any help from her parents. This created a permanent rift that shaped her relationship with them throughout the show. Lorelai had an encyclopedic knowledge of pop culture and an insatiable appetite for junk food. She was incredibly close with her daughter, with whom she shared many interests and habits.
---
#20 Ally McBeal, Ally McBeal
This willowy attorney for the Boston law firm of Cage and Fish spent more time lamenting her love life than actually practicing law. She favored short skirts, which one judge considered so unprofessional that he found her in contempt of court. Ally would often experience absurd fantasies or hallucinations as a coping mechanism for stressful situations or as a reaction to people and/or their behavior.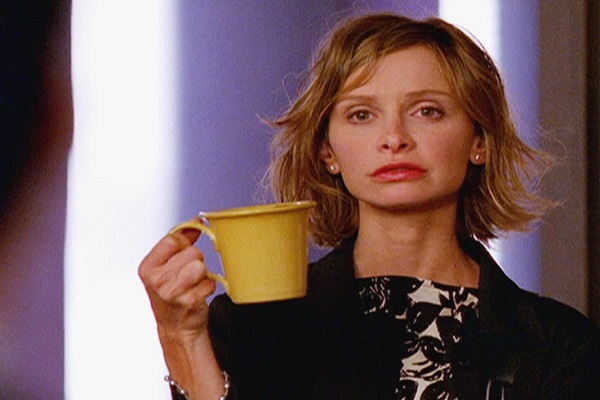 ---
#19 Monica Gellar, Friends
A beautiful brunette with a multitude of idiosyncrasies, Monica's apartment was, at one point or another, a place where all of her close friends called home. Her decision to become a chef probably stemmed from the fact that she was obese throughout her teens. A compulsive cleaner and perfectionist, she would often scold her friends if their habits or behaviors weren't up to her standards. She was very close with her brother Ross despite the fact she was convinced he was her parent's favorite child.
---
#18 Carrie Bradshaw, Sex and the City
This NYC sex columnist's true love was shoes, very, very expensive shoes. She found herself intimately involved with a variety of men, from a famous artist to the pot-smoking owner of a comic book store. Carrie and her three best girlfriends would gather for brunch and discuss topics as silly as "funky-tasting spunk." She liked to take risks when it came to her own wardrobe and would spend her rent on the perfect dress. Carrie's signature cocktail was a Cosmopolitan.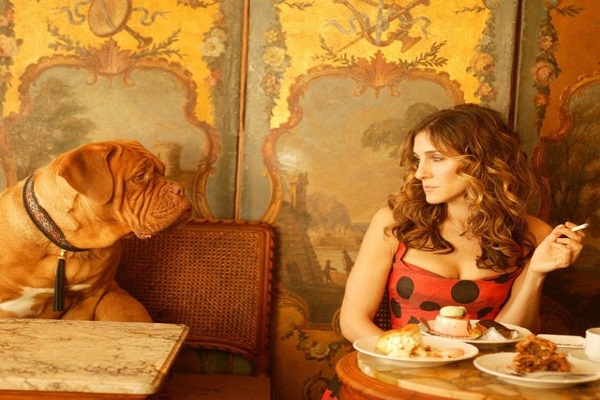 ---
#17 Marie Barone, Everybody Loves Raymond
The overbearing matriarch of the Barone family prided herself on her exceptional skills as a homemaker and would deride her daughter-in-law for not meeting her own meticulous standards. She openly favored her youngest son, Ray, which created a fierce sibling rivalry between Ray and his brother, Robert. Her interactions with her husband, Frank were openly hostile. When she found herself confronted by family members about her behavior, Marie would fake ailments or difficulty walking to garner sympathy.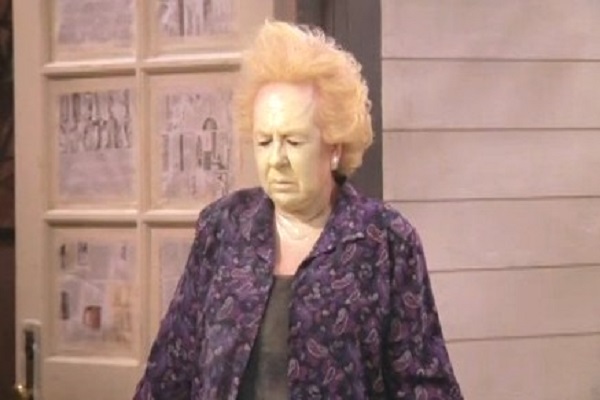 ---
#16 Karen Walker, Will & Grace
This uber-wealthy socialite often complained about her overweight husband and her duties as a stepmother. She spent her days popping pills, drinking, and insulting her employer Grace's appearance. She quickly befriended Jack McFarland, a gay man who shared her love of sarcasm and money. He even married Karen's beloved maid so that the woman could remain in the country. Karen showed a propensity for the ladies on occasion, and it was revealed that she had an affair with tennis legend Martina Navratilova at some time in her past.
---
#15 Rachel Greene, Friends
A runaway bride, Rachel reconnected and moved in with her childhood best friend Monica Gellar in the pilot episode. She spent several years as a waitress at the local coffee house, and it was common knowledge that she was terrible at the job. Rachel dated Monica's brother Ross for several seasons. They remained friends after breaking up and had on-and-off romantic feelings for each other throughout the show's duration. They got drunk and married in Las Vegas, and another dalliance resulted in Rachel getting pregnant.
---
#14 Jackie Harris, Roseanne
Jackie, like her older sister Roseanne Conner, lacked any real marketable skills and tried a variety of jobs, including actress, truck driver, police officer, and perfume spritzer. She eventually opened a restaurant with her sister. Jackie could often be found at Roseanne's home eating or doing laundry, much to the annoyance of her brother-in-law. Jackie's promiscuity was a running family joke.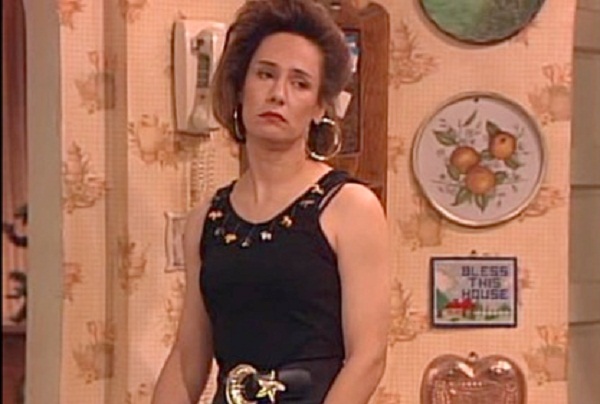 ---
#13 Grace Adler, Will & Grace
An attractive but often self-deprecating interior designer, Grace first met and fell in love with Will in college. After learning he was gay, the two were able to forge an unbreakable bond as besties. Grace loved to eat and despite being incredibly thin, could consume copious amounts of food. Grace hired a pill-popping, lazy socialite, Karen Walker, as her assistant for the woman's connections but was forced to endure Karen's endless stream of insults about her hair, wardrobe, and choices in men.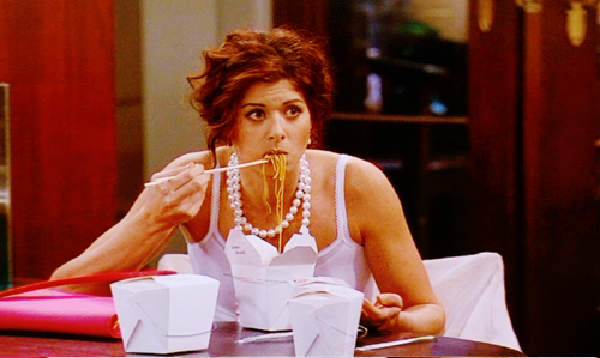 ---
#12 Rebecca Howe, Cheers
At first, the seeming hard-edged beauty kept her distance from the patrons and spurned Sam's numerous advances. However, viewers learned that she turned into an awkward schoolgirl in the presence (or mention) of her boss, the filthy rich Evan Drake. Rebecca was a gold digger, who just couldn't secure that golden meal ticket. Rebecca's emotional outbursts, insecurities, and horrible luck with men eventually made her the object of many jokes from Sam and the bar's regular patrons.
---
#11 Florence Johnston, The Jeffersons
Florence was a recurring character until season three, when Louise hired her full-time, and Florence moved into Lionel's vacant room. Florence shared a love/hate relationship with Mr. Jefferson. He insulted her poor housekeeping skills and cooking, and she found every opportunity to make fun of his diminutive stature and cheapness.
---
#10 Christine Campbell, The New Adventures of Old Christine
A divorcee who managed to remain friendly with her ex-husband, Christine was the only working mother at her son's exclusive private school. Christine was often insulted by the other women for being poor. Although a loving mother, she would forget the whereabouts of her son and once accidentally ran him over with her car. Christine was lazy, self-centered, disorganized, and consumed large quantities of wine.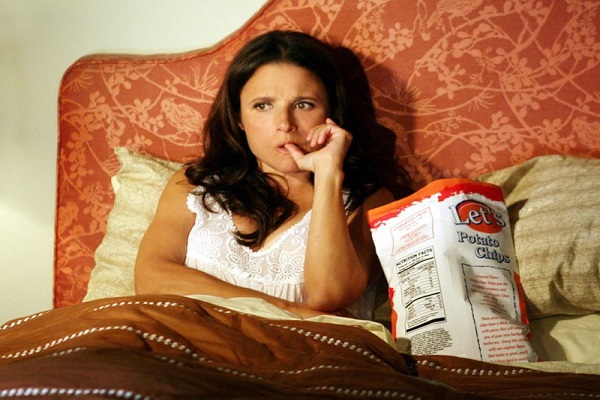 ---
#9 Murphy Brown, Murphy Brown
Murphy was a recovering alcoholic who worked as an investigative journalist and news anchor. Most of the humor manifested as political satire derived from real-life people and events. In addition, Murphy's interactions with her colleagues provided belly laughs. Murphy also had to endure an endless stream of quirky and incompetent secretarial candidates.
---
#8 Liz Lemon, 30 Rock
As the head writer for a variety show titled TGS with Tracy Jordan, Liz found herself constantly dealing with the antics of her two leads: a narcissistic D-Lister named Jenna and the show's irresponsible and self-absorbed Tracy Jordan. One of her closest confidants was the head of the network, Jack Donaghy. After a series of disastrous relationships, Liz finally married a hot dog vendor, Criss, to increase her chances of adoption. Although her show got canceled, she and Criss became parents to a set of interracial twins, who eerily resembled Tracy and Jenna.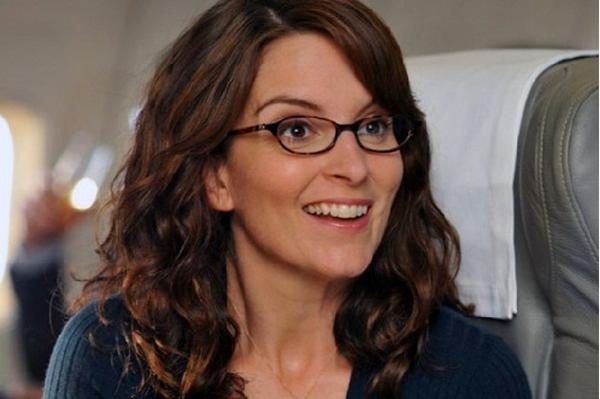 ---
#7 Roseanne Conner, Roseanne
Snarky and sarcastic, Roseanne Conner worked a series of blue-collar jobs. She would openly insult both of her bosses. Married to her high-school sweetheart, Dan, the two showed their affection for one another through good-natured bickering. Roseanne encouraged and supported her kids in many of their endeavors and tried to use humor to diffuse any conflict or sensitive situation, such as when her daughter, Becky, farted audibly in class and when she found out that her son was masturbating enthusiastically.
---
#6 Edith Bunker, All in the Family
Edith was far more tolerant of different races, religions, and lifestyles than her husband. Edith wasn't known so much for having a catchphrase but is often remembered for the shrill "Oh, Aaaaaaaaaarchi" she used to address her husband. In a show where characters had very extreme viewpoints, Edith helped people think in terms of moderation. Archie would call his wife a "dingbat" and would tell her to "stifle it."
---
#5 Rose Nylund, The Golden Girls
Rose was a widow whose husband died in the midst of a sexual encounter with Rose. She would tell seemingly outlandish tales of her hometown, the fictitious St. Olaf, Minnesota. A bit clueless, many of her comments became fodder for her roommates. Rose was adopted and, for many years, was convinced that Bob Hope was her biological father.
---
#4 Rhoda Morgenstern, Rhoda
Originally introduced on The Mary Tyler Moore Show, this boisterous and self-effacing NYC girl was Mary's housemate and best friend. She eventually got her own spin-off that had her move back to the Bronx at the request of her romantic interest and eventual husband, Joe. Rhoda's wedding reunited some key members of The Mary Tyler Moore Show, including Phyllis Lindstrom, who forgot to pick up the bride, forcing Rhoda to ride the subway in her wedding dress and veil.
---
#3 Maude Findlay, Maude
Maude was married three times, and her relationship with the appliance salesman and fourth spouse, Walter, was argumentative, and the origin of her catchphrase, "God'll getcha for that, Walter." Maude was a feminist who believed in gender equality and racial equality. Other members of the Findlay household included her two grown children and a series of housekeepers. Maude would butt heads with her Republican neighbor, Dr. Arthur Harmon.
---
#2 Mary Richards, The Mary Tyler Moore Show
Earnest, optimistic, and "spunky," Mary was often the voice of reason among her co-workers and friends. Her male admirers were usually inappropriate in some way: a close friend's boyfriend, a teenager, and an IRS agent who performed her tax audit. Mary was close to her boss, Lou Grant, and would whine, "Ohh, Mr. Gra-a-a-nt!" when she felt upset or overwhelmed. Mary inadvertently acted as a drug mule and giggled at the funeral of a beloved children's clown.
---
#1 Lucy Ricardo, I Love Lucy
TV's most famous redhead (dyed) was the scheming wife of heartthrob bandleader Ricky Ricardo. Lucy often found opportunities to perform at her husband's nightclub. Obsessed with movie stars, Lucy earned a reputation among the Hollywood elite for her often disastrous run-ins with celebrities. Lucy, who frequently misspent her monthly allowance, often tried to find creative ways to get more money from penny-pinching Ricky.
Contributing Writer, BuddyTV
Jennifer has worked as a freelance writer in the entertainment field since 2012. In addition to currently writing feature articles for Screen Rant, Jennifer has contributed content ranging from recaps to listicles to reviews for BuddyTV, PopMatters, TVRage, TVOvermind, and Tell-Tale TV. Links to some of Jennifer's reviews can be found on Rotten Tomatoes.