Can you believe how much the world of television has transformed over the past decade? TV has become integral to our lives, from binge-watching marathons to late-night discussions about plot twists.
As we reflect on the shows that have graced our screens from 2010 to now, I can't help but be amazed at the captivating stories, unforgettable characters, and emotional roller coasters that have kept us glued to our seats.
A Personal Message Before We Begin
Picture this: a decade ago, we were getting a taste of what modern TV offers. Streaming platforms were on the rise, and a new era of storytelling was dawning.
Fast forward to today, and we've witnessed the birth of cultural phenomena, the rise of antiheroes, and the blurring of genre boundaries.
It's been a wild ride, and I'm thrilled to dive into the world of award-winning TV shows that have defined this era of small-screen greatness.
With insights from various sources and my TV journey, I'm excited to share a curated list of 10 remarkable award-winning TV shows that have captured our imaginations and become an integral part of pop culture.
So grab your popcorn, find a cozy spot on the couch, and embark on a journey through a decade of drama that's left us laughing, crying, and everything in between.
Ready? Let's dive in!
1

'Breaking Bad' (2008 – 2013)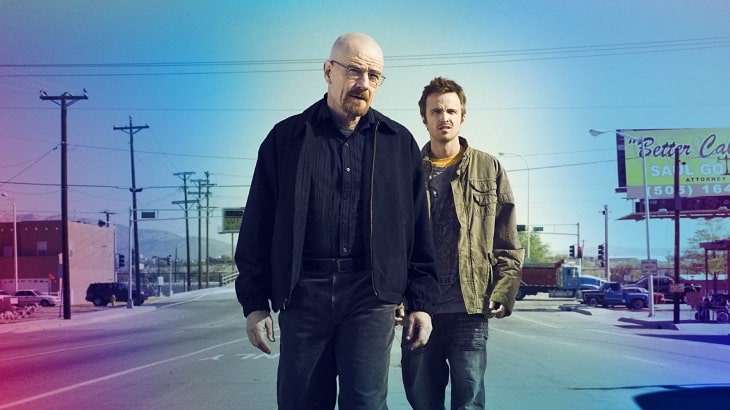 Kicking off our journey is the modern masterpiece "Breaking Bad." (My personal favorite of ALL TIME) This intense crime drama, led by Bryan Cranston as Walter White, explores the transformation of a chemistry teacher into a ruthless drug kingpin.
The show's ability to blur the line between morality and desperation made for intense viewing with audiences on the edge of their seats.
Related: 'Better Call Saul': 11 Foreshadowing Moments to 'Breaking Bad' You Probably Missed
After being diagnosed with cancer, Walter White sets out on a rocky journey, trying to provide an inheritance for his family when he passes.
He gets involved in selling illegal drugs, which he cooks up using his vast knowledge of chemistry. A former student of his, Jesse, helps him with his rebellious plan.
2

'Game of Thrones' (2011 – 2019)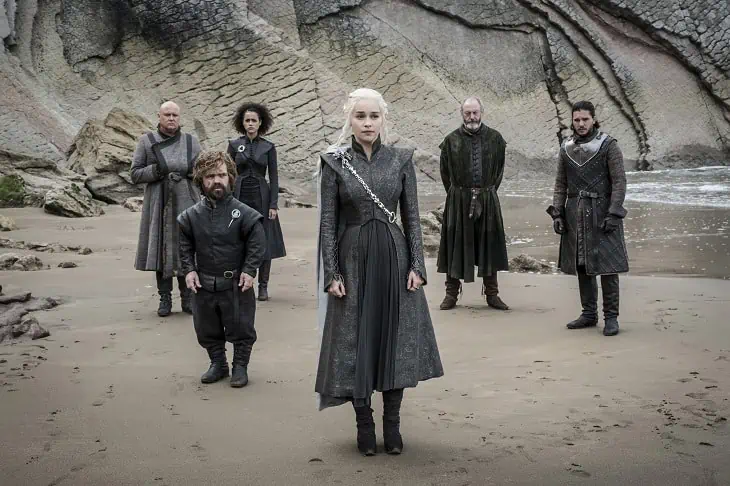 "Game of Thrones" needs no introduction. This fantasy epic took us to the fictional continents of Westeros and Essos, where noble families vied for power and dragons soared through the skies.
While the final season divided fans, the show's breathtaking visuals, complex characters, and shocking twists remain unforgettable.
Related: From Westeros to Essos: 10 TV Shows Similar to "Game of Thrones"
It revolves around nine kingdoms and their desperation to rule over them all. The race to the Iron Throne has us seeing some gripping, gory, and nail-biting sacrifices.
Each family is determined to win, and that means at any cost. However, some characters take us on their journeys of peril and perseverance.
3

'Mad Men' (2007 – 2015)
"Mad Men" transported us to the glamorous yet tumultuous world of 1960s advertising.
With its impeccable period details and a cast led by Jon Hamm, the show delved into the lives of ad executives while simultaneously reflecting the societal changes of the era.
Related: 'Mad Men' Finale Recap: Don Hits Rock Bottom
It revolves around one of the best advertising agents of the time. Don Draper is a charming "genius" in his field, and the show depicts his personal and professional life.
It is a fascinating journey as we watch Don go through the lows and highs during the period.
4

'Stranger Things' (2016 – 2025)

Nostalgia and supernatural intrigue combine in "Stranger Things," a show that captured hearts with its kids navigating friendship and the Upside Down.

This sci-fi horror series takes us back to the '80s, embracing a mix of adventure, camaraderie, and government conspiracies.

Related: 'Stranger Things' Cast and 2022 Emmy Awards Nomination Snub

When a young boy disappears, the small town discovers more than they expected as a new world of creatures and danger appears.

A strange and powerful girl turns up with incredible powers; she meets a group of youngsters who take her in, and their bond carries through the show as they head against hazardous situations.
5

'The Crown' (2016 – 2023)
Delving into the private lives of the British royal family, "The Crown" offers a mesmerizing glimpse into the world of monarchy.
With impeccable performances and intricate storytelling, each season transports us to a different era, exploring the challenges and triumphs of Queen Elizabeth II's reign.
This is an eye-opener as we explore the Queen's life and the events that shaped her long and epic reign.
The personal aspect of this show is highly intriguing as it shows us not only what she had to go through but how she persevered and handled it like the Queen she was.
6

'Fleabag' (2016-2019)
Phoebe Waller-Bridge's "Fleabag" charmed audiences with its unique humor and raw emotion blend.
Through the lens of its titular character, the show tackled themes of love, grief, and self-discovery, leaving an indelible mark on comedy dramas.
Dealing with loss, Fleabag refuses help as she navigates her life with dry humor and wit, pushing away anyone who gets too close while keeping to her guns.
7

'Raising Hope' (2010 – 2014)
After airing in September 2010, "Raising Hope" quickly became famous for its unique storyline and humor.
It revolves around 23-year-old James, or "Jimmy," after he has a one-night stand with a girl named Lucy.
Working as a pool boy, Jimmy is an easygoing fellow with a simple life. Of course, this is until he hears some shocking news.
Related: 'Raising Hope' Finale Review: Birthdays and Other Origins
Lucy is pregnant, and not only does he knock her up, but also finds out she's a felon. In a custody battle, he wins the rights to his daughter, Hope, as her mother sits on death row for murder.
I genuinely loved watching the story unfold as Jimmy, Hope, and his family navigate single parenthood with the rather unorthodox help from his involved loved ones.
8

'Sherlock' (2010 – 2017)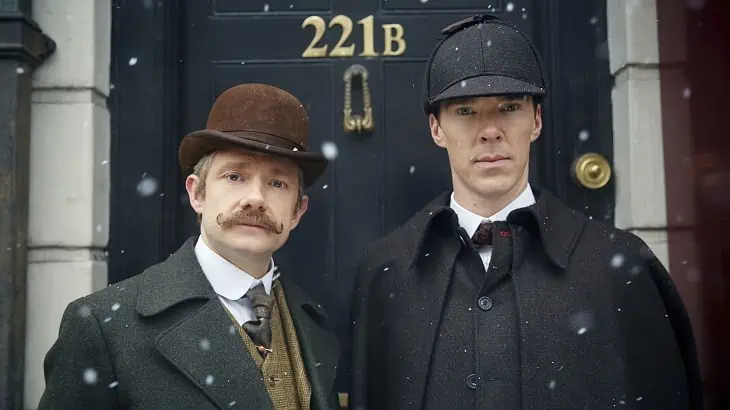 An absolute all-time favorite of mine! Created by Steven Moffat and Mark Gattis, the British series perfectly blends wit, mystery, and intelligence.
It revolves around Sherlock Holmes (Benedict Cumberbatch), a consulting detective who uses his outstanding smarts to solve seemingly complicated cases.
Related: 25 Best TV Shows of the 21st Century (Where to Stream Them)
Of course, we can remember his confidant, Dr. John Watson (Martin Freeman), also his flatmate.
The two banter and dynamic create a humorous and heartwarming watch as they help the Metropolitan Police catch the criminals of London. However, one mastermind seems to have a hold on Sherlock and challenges his intellect, the mysterious Moriarty.
9

'Lost Girl' (2010 – 2016)
Michelle Lovretta and Jay Firestone's "Lost Girl" is a rather interesting show. It drew me in with its mystery and secrets, and I needed answers!
The tale follows a seemingly normal girl from an ordinary family, Bo (Anna Silk). However, this is far from the truth. After unintentionally killing her partner during her first sexual experience, Bo's confusion prompts her to turn to her parents for help.
After explaining that she is not only adopted but a supernatural creature called a Succubus, Bo decides to go on the run.
Limiting any opportunity for close connections. This changes after she helps a human from an unpleasant situation.
The pair become friends, and it isn't long until Bo finds herself in a difficult position, being forced to choose between the Light and the Dark by the Fae leaders.
10

'Downton Abbey' (2010 – 2015)
Julian Fellowes' "Downton Abbey" is a miraculous British-based show revolving around the prestigious Crawley family.
Set between 1912 and 1926 during the Edwardian era, the series follows the lives of the aristocratic family and their servants; it is a captivating and eventful watch.
Related: 'Downton Abbey' Series Finale Recap: Does Edith Finally Find Happiness?
The beautiful scenery, exciting history, and scandalous events that unfold land the show on this list of dramas.
My Final Thoughts on A Decade of Captivating Drama
And there you have it, my fellow TV enthusiasts – a whirlwind journey through a decade of television that has left an indelible mark on
our hearts and screens. As we bid farewell to this remarkable era of storytelling, I can't help but feel a mixture of nostalgia and excitement for what lies ahead.
From the edge-of-your-seat suspense of "Breaking Bad" to the epic fantasy of "Game of Thrones."
These shows have transported us to new worlds, introduced us to complex characters, and sparked conversations long after the credits rolled.
They've given us moments of laughter, tears, and endless debates about plot twists and character arcs.
As we move into a new chapter of television history, let's carry the lessons, emotions, and memories these shows have gifted us.
Let's celebrate how they've made us think, feel, and connect with others around the globe.
And let's look forward to the stories yet to be told, the characters yet to capture our hearts, and the TV moments that will undoubtedly become tomorrow's classics.
Award-Winning TV Shows from 2010 to Now…
So, my friends, as we embrace the ever-evolving world of television, let's raise a virtual toast to the past decade – to the shows that have entertained, inspired, and united us.
Here's to the power of storytelling, the magic of the small screen, and the unforgettable TV moments that have enriched our lives.
Cheers to the past and the adventures that await us in the future!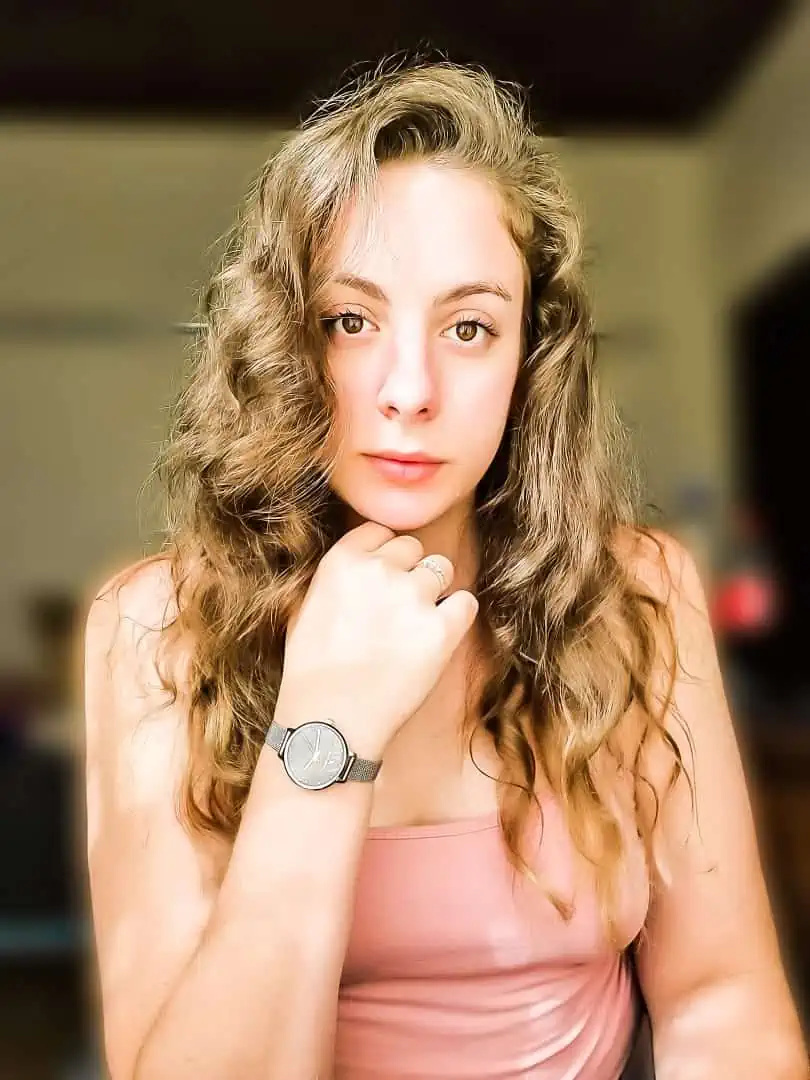 Senior Writer, BuddyTV
Pia Vermaak is an accomplished digital marketing agency owner and professional content writer with a remarkable track record in the industry.
With her keen strategic insights and creative flair, she has carved a niche for herself as a trusted expert in the field.
Whether it's engaging blog posts, persuasive website copy, or compelling social media content, Pia's words have the power to captivate and inspire audiences.