One big addendum to today's edition of Big Red Chairs: The Voice season one winner Javier Colon has parted company with Universal Republic Records, ending the recording contract he was awarded after winning the show.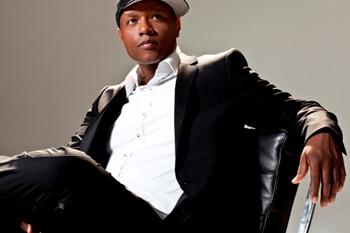 After The Voice ended in June 2011, Javier teamed up with Universal Republic to release Come Through For You in November of that year. While the album was creatively what he wanted it to be (he told me in March that he was "very happy with how the album came out"), it suffered from a lack of promotion, with many Voice fans asking what had happened to the show's first winner.
Now, a year after being signed by Universal Republic, and while not ungrateful for the experience, Javier has decided it's time for a change.
"After much thought and deliberation, I have parted ways with my record label, Universal Republic Records," he said in a statement. "While this may appear to be bad news on the surface, I truly believe that this is exactly the move I need to make in order to continue forward progression in my career. 
"The best thing about winning season one of The Voice was the show introduced me to my fans and allowed them to see and hear who I am as a person and what I do as an artist.  The unfortunate part of the situation, however, was the unforeseen bad marriage between the label and I. I went into it with high hopes, as I believe everyone did."  
"But when you pour your heart and soul into a new album that you think is really great, and your label who is supposed to support, market and promote your music does neither, it's really hard not to be upset. The truth is, we are all better off going our separate ways. "I believe what's meant to be is meant to be and that's just how it goes." I've always believed that and still do.
"Fortunately, that is now behind me and I am now free to explore a more mutually beneficial relationship. I'm looking forward to staying connected to my fans by touring a lot over the next year which will include singing at The White House's 'A Capitol Fourth Concert' on July 4th, touring with Maroon 5, and touring with Colbie Caillat and Gavin DeGraw this summer."
Hopefully, a change of label will allow Javier to continue building on his post-show experiences. Although the relationship with Universal Republic may not have worked out, he's still doing better than he was before The Voice, and still has the right attitude to handle whatever comes next.
"I'm looking forward to moving things forward," he told me during an interview last month. I wish him all the best of luck in doing just that.
Voice fans can check out Javier's official website JavierColon.com, and follow him on Twitter (@javstwtr).
Image courtesy of James Dimmock/Susan Blond Inc.