Of the TV shows released so far in 2022, Apple TV+'s "Severance" has got to rank among the best. While it is understandably too early to roll out such awards, one must however give credit to the producers of the show for creating such a brilliant piece. The comedic horror television series has racked up a total of 14 Emmy nominations. What more can be proof that this is another masterpiece from Ben Stiller?
"Severance" had such a warm reception in its first outing which made the producers greenlight the show for a second season while the first was still airing. The finale had a lot of suspenseful moments which has built such a big hype around the upcoming season.
When is the release date for "Severance" season two and what should you expect? This article discusses all the information available yet about the upcoming season — the cast, release date, and the storyline.
What Happened in Season 1 of "Severance?"
"Severance" season one premiered on February 18, 2022. The show aired nine episodes with the finale "The We We Are" airing on April 8, 2022. If you love suspenseful thrillers, you bet "Severance" season one has a lot of such. Little wonder, fans can't seem to get enough of this Dan Erickson classic.
"It's really exciting to see the response from people who are loving the show—and the level of fan engagement," said director and exec-producer Ben Stiller.
Here are a few highlights of "Severance" season one.
The Staff Who is not a Conformist
One of the predominant themes explored in "Severance" is an egocentric capitalist system that seeks to push a false work-life balance narrative, justified only by the upper echelon. This explains the concept of separating employees' work-life from their normal lives, a world of stiff rules and regulations that employees are obliged to follow. However, every perfect system often has a rebel — Lumon isn't an exemption. An employee was removed from Lumon and another was hired — so Helly, the new employee is introduced. The character is quite outspoken so while every other staff seems to conform to their new severed lifestyle — living two different lives — Helly wouldn't. Helly makes several attempts to resign and leave but all of these times, she fails. Ultimately, she joins forces with Mark who now has clues about the shady "Severance " program at Lumon and is on a mission to unravel the mystery.
When Possibilities Outweighs Answers
Seems like a perfect caption for the events witnessed in the finale of "Severance" season one. The show ended with several cliffhangers and questions begging for answers but how perfect could the producers have set us up for a second season?
In the final episode, Dylan opens a lever that allows the innies of Mark, Irving, and Helly to see their outies — their other half which lives outside Lumon. Mark wakes up in his sister's house, Irving at his apartment and Helly wakes up at a gala with several Lumon industry admirers in attendance. Meanwhile, Dylan loses command of the lever. What the trio found out no doubt sets the tone for season two where fans can expect to get answers to a lot of questions. Questions like, why is Mark's wife dead on the outside but alive in Lumon and how come both Mark and his wife work at Lumon?
Where Can You Watch "Severance?"
You can stream all the episodes of "Severance" on HBO Max. You can also stream the show when you rent or purchase it on iTunes or Amazon Instant Video. Looking for free alternatives, then you could check out Tubi, Pluto, and Plex.
"Severance" Season 2: Cast and Characters
Our best guess is that all the major casts will be returning. This conclusion is quite logical considering the fact that all the major characters are still tied well into the storyline in the season finale. So we will surely see our favorite lead actors Mark Scout (Adam Scott) as well as Zach Cherry (Dylan) and Britt Lower (Helly) return to the Macro data refinement division at Lumon. Tramell Tillman (Mr. Milcheck) and Patricia Arquette (Mrs. Cobel) will probably still be enforcers. Mark's wife, Ms. Casey / Gemma, played by Dichen Lachman, will also be back.
We could also witness the introduction of new characters. "For me there are a lot, people like Christopher Guest [the comedy genius behind Spinal Tap and Best in Show]. I kind of imagine 'Wow that would be amazing if someday he might be a part of the show," Ben Stiller told The Hollywood Reporter. "It's fun when you have a show like this where it allows for people to maybe come in for an episode or two but also fit into the world of Severance," the show director/executive producer added.
Furthermore, there is this joke around about Barack Obama getting a feature. Well, it all began with Erickson suggesting he would pitch the idea to the former American president if he attends the upcoming Emmys. "If he is [there] I'm going to see if he wants a role on this show," Erickson said. "I think he'd be really good, he'd bring some gravitas," He added.
When is the Release Date of "Severance" Season 2?
Unfortunately, there is no official statement for when the new season will premiere. That said, given that it's barely four months since the show was greenlighted for a new season, it erases any possibility of a 2022 return.
For starters, to have a show released or distributed, there are about four to five stages involved. There's the development stage where the scripting is done, followed by pre-production. The third stage is the production stage when actual filming happens, then comes the post-production or editing stage — before your movie or show is ready for distribution. While all of these processes could happen in months, however, for a high-budget production like "Severance" projections are that it should take at least a year. Furthermore, the producers are yet to resume production. Speculations have it that production might begin anytime in October. Give or take, you can expect "Severance" season two to premiere sometime in 2023 or worst case scenario, 2024.
What Will Severance Season 2 be About?
There's not much to share on the storyline for "Severance" Season two. Dan Erickson and Apple haven't let out so much except for a few teasers here and there. Speaking to Esquire early in the year, Erickson said, "There's definitely going to be some expansion of the world." "Within Lumon, we're going to see more of the building, and we'll see more of the outside world, too."
More recently at the San Diego Comic-Con held on Thursday, July 21, Erickson further reiterated their plans to explore more of the outside world. "Building out the world a little bit more, and with this tweak to reality, what the ramifications would be."
It is safe to infer that season two will explore more of the outside life of the staff of Lumon Industries which would mean that there will be a lot of revelations.
Speaking of revelations, one of the cliffhangers from season one is the question of why Lumon concealed the demise of Mark's wife — Gemma. Furthermore, how on earth are Mark and his wife both staff of Lumon in the first place? That we will definitely find out in season two — according to Erickson.
"There's a question of sort of who was targeted first: was Mark targeted because of his relationship to Gemma, or was it the other way around? Erickson said in an interview with Variety.
"That's the big question, what is special about Mark? And is it actually that there's something special about him or is it more about Gemma, and he was sort of pulled in? Those are all left unanswered this season, but we will get into it," he added.
Will There be Other Seasons of "Severance?"
It's beautiful to note that "Severance" might be around beyond its second season. In an interview earlier in the year before the show was renewed for another season, Erickson was quoted as saying, "There's an overall plan for the show," Erickson said. "I have an endpoint in mind, and I intentionally didn't plan it season by season, because I wanted it to be flexible enough that we could get there in two seasons or six seasons. I want to allow us to be surprised by where the show goes. There's a sense of what Lumon is trying to do and the role that our main characters are going to play in that, and where it all will culminate."
While at that time the future and length of the show seemed uncertain, it no longer is. We now have a second season and in the interview with Variety Erickson seems to have given some hint about the possibility of more seasons. Observe his words while he responded to the question about Mark and Gemma and what to expect from their storyline in season two. He said, "that's something that we don't see this season, but we will in subsequent seasons."
"Subsequent seasons" — That's your clue right there that the story might not reach a conclusion in season two.
Learn More About the Best Movies and Shows on BuddyTV
BuddyTV will keep you posted as soon as there are new updates on "Severance" season two, so keep checking. Visit our website for the latest news and updates about your other favorite TV shows and movies.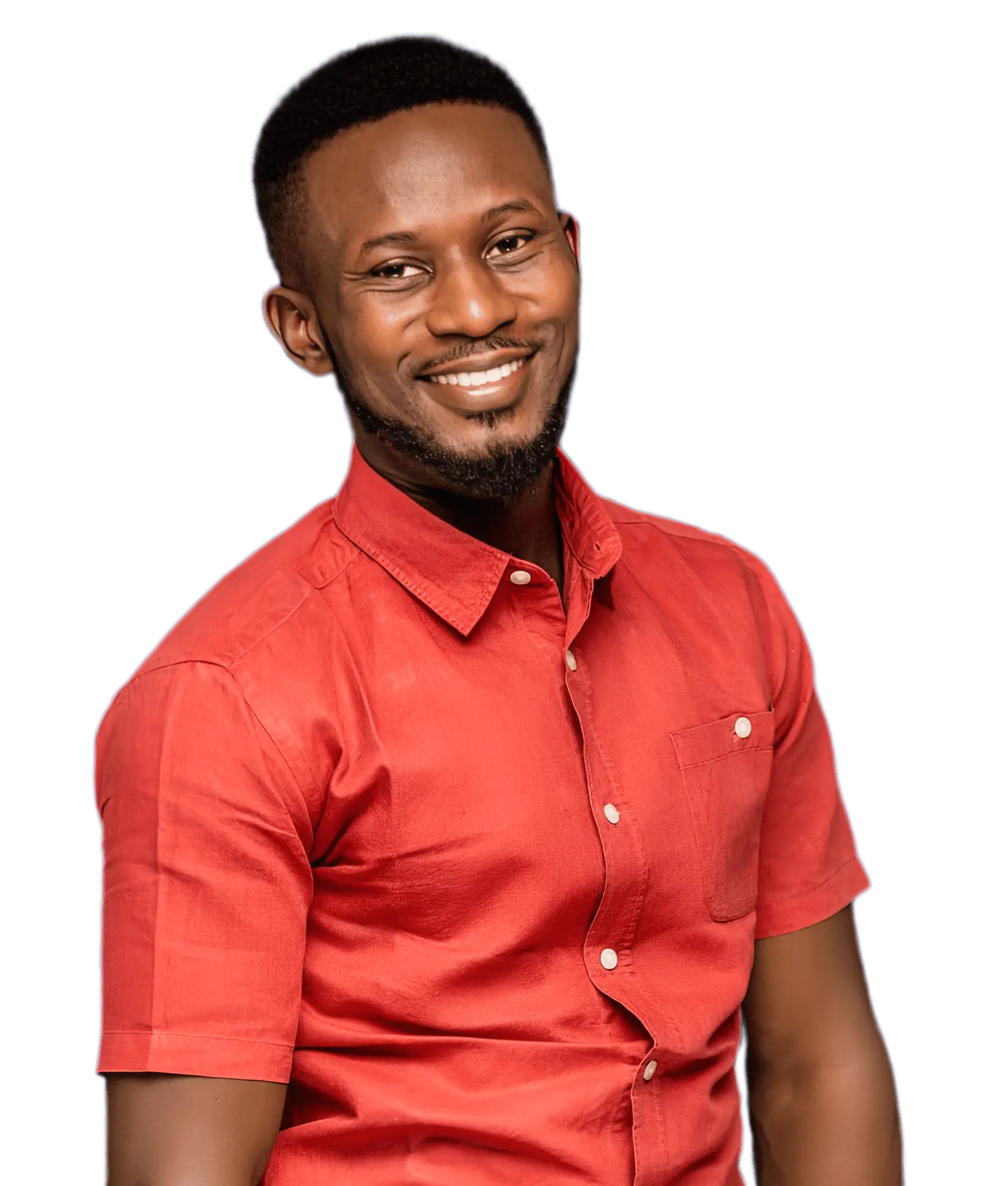 Professional SEO writer & editor with 8+ years of print journalism and writing experience across different platforms — blogs, website, eBooks and social media. His writing experience also cuts across industries like IT, fashion, education management, real estate, consulting and entertainment.