Lisa Edelstein, who plays the Dean of Medicine and hospital administrator Dr. Lisa Cuddy opposite Hugh Laurie on the hit medical drama House, insists that while the enigmatic doctor may be attracted to her character, he is just not capable of falling in love the way most people are.  In a recent interview, however, Edelstein, 42, said she does think that House is attracted to her smarts.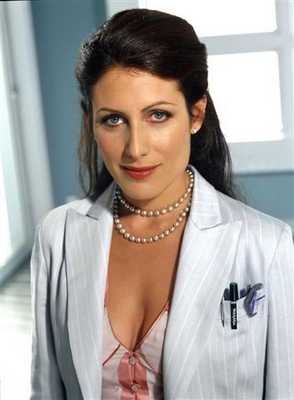 "I'm not sure House is capable of love the way other people are.  I think he's so disconnected to himself in that way that it would be impossible for him to truly be able to connect to somebody else."
The Boston, Massachusetts native, however, cautions this and admits that Cuddy does see something in House, that perhaps she lives vicariously through him, as she had seen less and less practice of medicine through the years.
"I think that she lives vicariously through him because she's a very smart woman who is very successful as a doctor and has a great job and a wonderful position, but also has had less and less to do with the actual practicing of medicine as the years have gone by.  So I think she's excited by what he does and how he does it and she's deeply frustrated by him at the same time."
Some House fans, however, cannot imagine House ending up with anyone other than Cuddy, mainly because no one understands the weird way House's mind works better than Cuddy.  At the end of the House episode "Wilson's Heart," for instance, Cuddy was holding his hand toward the end.  And on "Ugly," Cuddy had that smile that for believers said everything about how she thought of House.
House returns for its fifth season on Tuesday, September 16. The season 4 DVD, meanwhile, hit the stores yesterday, August 19.
-Glenn L. Diaz, BuddyTV Staff Columnist
Source: Star-Telegram.com
(Image Courtesy of Star-Telegram.com)