Abby Lee Miller is certainly the most recent and most high-profile exit from Dance Moms but she is far from the first to suddenly quit the reality series. Before Abby announced her departure, claiming she had been disrespected by producers, Chloe Lukasiak was one of the biggest exits back in 2014. The now 15-year-old dancer has a book coming out about her experiences on Dance Moms. Chloe sat down with People.com to talk about the book and to explain why she left the show.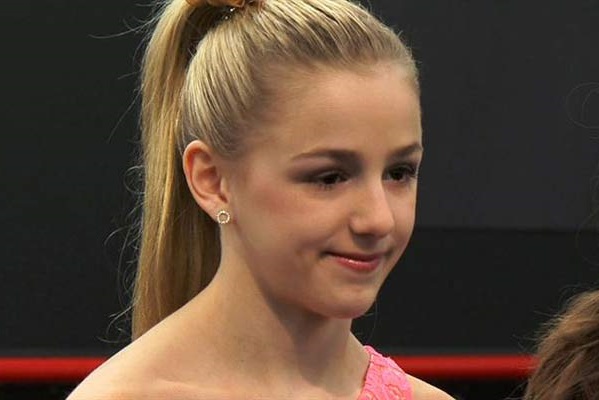 The reason Chloe left Dance Moms isn't all that different from Abby's reason, although in Chloe's case the disrespect she felt was from Abby herself. "The reason for leaving the show was my old teacher mocked my eye very bluntly; I was dealing with some serious health issues," Chloe said talking about an incident where Abby mocked her appearance on the show. "[My exit] was very abrupt and I didn't expect to leave obviously. But after that happened my mom and I just kind of talked about it and it didn't seem right to go back."
"It didn't feel like it was a good environment for me to be in anymore. I don't regret what I did at all," she added. "I'm very happy I left when I did. I think it only would've gotten way worse. I don't think that would've been good for my mom or me, for our mental state. Everything happens for a reason so I was glad I left."
With Abby gone, so is the environment that caused Chloe to leave. Chloe didn't confirm if she would return to Dance Moms now that Abby is no longer around. Chloe did talk rather glowingly about Abby's replacement, Dancing with the Stars alum Cheryl Burke. 
"Cheryl is really, really amazing," Chloe said. "She's so encouraging and she's always trying to bring out the best in us, but in the most positive way. She's always pushing us. I've only known her for a few weeks but I'm honored to be able to say I've been trained by her a short amount of time."
The fact that Cheryl is training Chloe is probably enough information to confirm that Chloe will be on the next half of Dance Moms season 7 but that is not all. There have also been a couple Instagram posts, embedded below, from Cheryl that tell us everything. Chloe can be seen with the current Dance Moms cast and Cheryl Burke, presumably during filming of the new half season. 
So what do you think? Did Chloe make the right decision leaving the show? Are you surprised she is returning now that Abby is no longer around? How different do you think Cheryl will be from Abby? Will it be good or bad for the series? Want more news?
(Images courtesy of Lifetime, Instagram / Cheryl Burke)