The legal battle between Carol Burnett and the producers of Family Guy over a controversial episode that parodied her is finally over. After nearly three months of legal tussle, a federal judge has decided to toss the lawsuit, giving the folks behind the animated series the last laugh.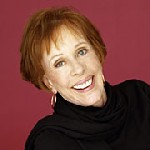 U.S. District Judge Dean Pregerson made public on Monday that while he "fully appreciates how distasteful and offensive the segment is to Ms. Burnett," the parody on the controversial episode was protected by the freedom of speech rights guaranteed under the First Amendment.
"In the new media, any self-imposed restraint essentially has been eliminated. Public figures, such as Ms. Burnett, are frequent targets of parodies and crude innuendo," the judge said. "As Ms. Burnett well knows, it takes far more creative talent to create a character such as the 'Charwoman' than to use such characters in crude parody. Perhaps Ms. Burnett can take some solace in that fact."
Burnett's rage started when Family Guy aired an episode entitled "Peterotica" on April 23, 2006, which featured a parody of Carol Brunnett. Nearly a year later, Burnette filed a lawsuit that recounted, "The Peterotica episode of Family Guy shows Peter entering a porn shop with several other characters, including a character named Quagmire. As they enter the porn shop, Peter comments that he expected the porn shop to be dirty. Quagmire responds that the porn shop is clean because 'Carol Burnett works part-time as a janitor,"' The camera then shifts to show Ms. Burnett's 'Charwoman' character complete with trademarked blue bonnet, bucket and mop, mopping the floor of the porn shop in front of a row of blow-up dolls while a slightly altered version of 'Carol's Theme' is playing. One of the other characters then says, 'You know when she tugged her ear at the end of that show, she was really saying goodnight to her mom.' Quagmire then makes a vulgar reference to Ms. Burnett and her father, responding, "I wonder what she tugged to say goodnight to her dad."'
Burnett's lawsuit was for copyright infringement, statutory violation of right of privacy, and misappropriation of name among other claims. With the said violations, Burnett was seeking more than $2 million.
-Kris, BuddyTV Staff Columnist
Source: E! Online
(Photo Courtesy of USA Today)