"Tale as old as time, song as old as rhyme." The magic of Disney Princess movies is indeed timeless. These films, from "Cinderella" to "Moana," have captivated audiences worldwide with their enchanting tales, breathtaking animation, and unforgettable characters. But which are truly the best? Which ones stand the test of time, enchanting audiences young and old? In this article, we'll present the best Disney Princess movies in order, based on viewer ratings and critical acclaim.
Related: 20 Best Disney Movies For Toddlers
Over the years, IMDb ratings, popularity indexes, Metascores, and more have painted a picture of the impact of each film. Whether you're revisiting these classics or discovering them for the first time, let this guide illuminate the magic and wonder of Disney's most beloved heroines.
10

'The Princess and the Frog' (2009)
Disney's "The Princess and the Frog" heralded a refreshing return to hand-drawn animation, combining timeless visuals with a contemporary twist on a classic tale. Set against the vibrant backdrop of New Orleans, this film not only introduces Tiana, Disney's first African-American princess, but also skillfully intertwines themes of ambition, love, and transformation.
With jazz-infused melodies that'll make you tap your feet and a plot twist that reimagines the age-old fairy tale, this movie is a testament to the magic that unfolds when dreams meet determination. Anika Noni Rose's mesmerizing voice acting, complemented by legends Keith David and Oprah Winfrey, makes this cinematic experience truly unforgettable.
Dive into the bayou's enchanting world, where every frog might be a prince in disguise!
🐸✨ #ThePrincessAndTheFrogRevival
9

'Sleeping Beauty' (1959)
This Disney masterpiece from 1959 remains a beacon of animation innovation even after all these years. With its art nouveau-inspired visuals and a score based on Tchaikovsky's iconic ballet, the film seamlessly blends classical artistry with spellbinding storytelling.
One cannot forget the haunting allure of Maleficent, arguably one of Disney's most formidable antagonists, whose presence looms large, offering a perfect counterpoint to Princess Aurora's ethereal grace.
Voiced by the captivating Mary Costa, Aurora's "Once Upon a Dream" sequence has become synonymous with timeless romance. This cinematic gem not only encapsulates the enchantment of true love's first kiss but also showcases the apex of Disney's hand-drawn animation era.
Journey back to the magic of yesteryears and rediscover why "Sleeping Beauty" has eternally captured hearts around the globe.
🌹✨ #EternalEnchantmentSleepingBeauty
8

'Raya and the Last Dragon' (2021)
Delving into the rich tapestry of Southeast Asian culture, "Raya and the Last Dragon" emerges as a contemporary marvel in Disney's lineup. This epic tale transcends traditional princess narratives, exploring themes of unity, trust, and redemption.
Kelly Marie Tran's voice lends depth and determination to Raya, a warrior navigating a fractured world, while Awkwafina's portrayal of Sisu offers humor and hope, infusing the narrative with her distinct charm.
The lush landscapes, inspired by diverse Southeast Asian terrains, combined with heart-pounding action sequences, make this film a visual spectacle. "Raya and the Last Dragon" is a powerful testament to the spirit of collaboration, making it not just an adventure for the ages but a poignant message for the world today.
Dive into the heart of Kumandra, where legends come to life and dragons still roam.
🐉✨ #RayaTheLegendRevealed
7

'Frozen' (2013)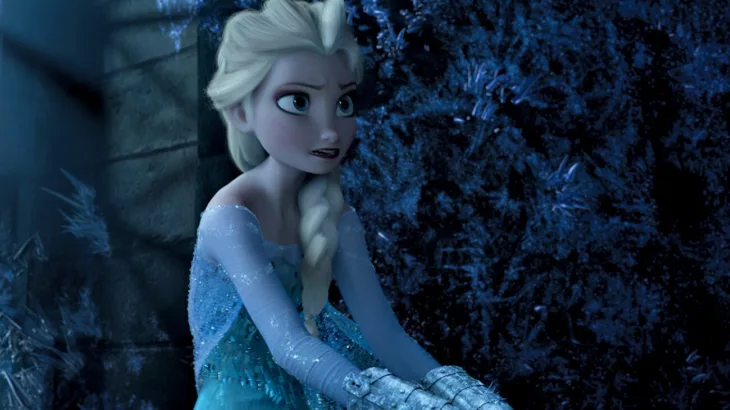 When "Frozen" burst onto the scene in 2013, it was more than just another Disney film—it became a cultural phenomenon. Revitalizing the concept of fairytales, this movie shifted the spotlight from romantic love to the unbreakable bond of sisterhood.
The snow-laden landscapes of Arendelle, combined with memorable tunes, created an immersive world where magic and emotions intertwine. Idina Menzel's powerful rendition of "Let It Go" transcended the movie's context, becoming an anthem of liberation and self-acceptance for audiences everywhere.
Kristen Bell's Anna showcased endearing optimism, providing the perfect counterpart to Elsa's icy struggles. With its enchanting characters, like the affable snowman Olaf and the rugged Kristoff, "Frozen" melted hearts and redefined the essence of modern-day Disney magic.
Embark on a chilling journey where love can thaw even the coldest of hearts.
❄️✨ #FrozenFeverContinues
6

'Mulan' (1998)
Breaking away from the conventional mold of a princess awaiting her prince, "Mulan" in 1998 redefined heroism through its fearless protagonist. Set in the heart of ancient China, this tale of valor and identity sees Mulan, voiced with grace and strength by Ming-Na Wen, defying both tradition and expectation to protect her family and nation.
With Eddie Murphy's comedic genius breathing life into Mushu, the diminutive dragon with a towering spirit, the film blends moments of humor, courage, and emotion. The soaring ballad "Reflection" encapsulates the universal struggle of finding one's true self, making Mulan's journey resonate with audiences globally.
"Mulan" isn't just a tale of war and honor but a poignant narrative about discovering inner strength and challenging societal norms.
Journey alongside a warrior who proves that true strength comes from within.
🌸⚔️ #LegacyOfMulan
5

'The Little Mermaid' (1989)
Dive deep beneath the waves and rediscover the enchanting world of "The Little Mermaid." Premiering in 1989, this undersea tale marked a renaissance for Disney animation, setting the stage for a golden era of storytelling.
Ariel, brought to life by Jodi Benson's melodious voice, became an emblem of curiosity, dreams, and unyielding determination. With iconic songs like "Under the Sea" and "Part of Your World," the movie transported audiences to the mesmerizing kingdom of Atlantica, capturing hearts and invoking a sense of wonder.
The vibrant characters, from the whimsical Flounder to the reggae-singing Sebastian, add layers of charm and depth to Ariel's quest for love and identity.
"The Little Mermaid" isn't just a fairy tale but an ode to those who dare to dream beyond their boundaries. Let yourself be swept away by the tide of nostalgia and magic!
🌊🐚 #RediscoverMermaidMagic
4

'Moana' (2016)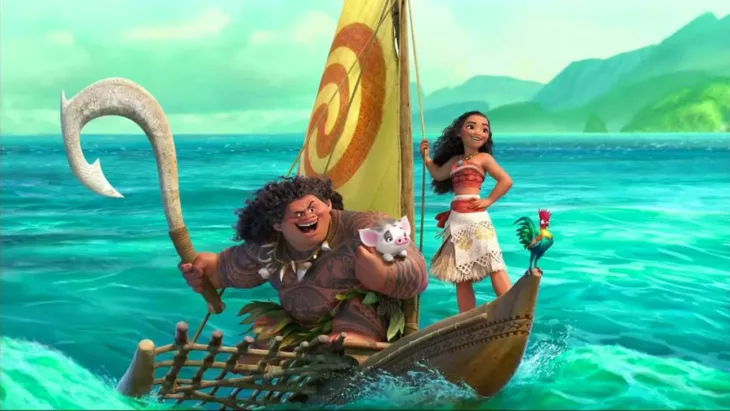 Sailing onto screens in 2016, "Moana" presented a refreshing departure from conventional princess tales, navigating audiences through the vast Pacific and into the heart of Polynesian lore. Embodied with spirit and determination by Auli'i Cravalho, Moana's voyage is not just across the ocean but also into self-discovery.
Related: Dwayne Johnson Movies in Order (Movies with "The Rock")
The film's musical pulse, marked by Lin-Manuel Miranda's genius, gave us hits like "How Far I'll Go" and "You're Welcome," with Dwayne 'The Rock' Johnson showcasing his vocal prowess as the demigod, Maui.
Rich in cultural detail, stunning visuals, and environmental themes, "Moana" doesn't just recount the journey of a young chief-in-the-making but also celebrates the age-old bond between nature and humanity.
Set sail with Moana as she rekindles her people's wayfinding traditions and finds her true calling.
🌺🌊 #MoanaJourneyBegins
3

'Tangled' (2010)
Illuminating screens in 2010, "Tangled" unraveled a timeless tale of adventure, freedom, and self-discovery, breathing new life into the age-old story of Rapunzel. With her 70 feet of magical golden hair and a zest for life, Rapunzel, enchantingly voiced by Mandy Moore, ventured beyond her tower, challenging not just her confinement but also the beliefs that bound her.
Paired with the roguish charm of Flynn Rider, brought to life by Zachary Levi, the duo takes audiences on a heartwarming journey filled with laughter, peril, and romance.
Enriched by toe-tapping numbers like "I See the Light" and "When Will My Life Begin," "Tangled" isn't just about breaking free from physical chains but also about understanding oneself and the world.
Dive into a luminous world where dreams glow brighter than floating lanterns against a starlit sky.
🌟🌸 #TangledTalesUnleashed
2

'Aladdin' (1992)
Whisking audiences on a magical carpet ride in 1992, "Aladdin" is an enchanting blend of romance, adventure, and heart. Set in the bustling streets of Agrabah, this tale unfolds around the charismatic yet underestimated Aladdin, voiced by Scott Weinger, who discovers that true wealth lies not in possessions but in character and love.
Related: The Best Movies on the Robin Williams Movies List
But it's Robin Williams' legendary performance as the Genie that truly steals the show. Delivering humor, warmth, and a whirlwind of memorable impressions, Williams' Genie is an unparalleled gem in cinematic history.
Accompanied by mesmerizing tracks like "A Whole New World" and "Friend Like Me," the movie is a testament to the magic of dreaming big.
With a narrative as vibrant as its characters, "Aladdin" is a timeless gem that shines with humor, heart, and the promise of adventure around every corner.
🕌✨ #MagicOfAgrabah
1

'Beauty and the Beast' (1991)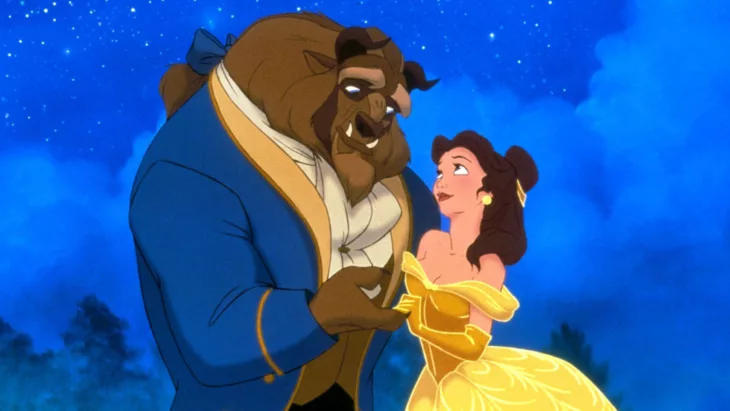 Stepping into the grand ballroom of cinematic history in 1991, "Beauty and the Beast" is an opulent tapestry of love, acceptance, and transformation. This spellbinding tale, centered on Belle's courageous heart and the Beast's quest for redemption, resonates with the timeless message that true beauty lies within.
Paige O'Hara's emotive portrayal of Belle is seamlessly complemented by Robby Benson's vulnerable Beast, creating a duo that captures the essence of love's transformative power. The film's musical canvas, boasting masterpieces like "Tale as Old as Time" and "Be Our Guest," is both a nostalgic serenade and an invitation to new generations.
Beyond its captivating animation and stirring score, "Beauty and the Beast" is a cinematic experience that reminds us of the courage it takes to look beyond the exterior to find the heart and soul beneath.
🌹✨ #EnchantedByBeauty
All the Disney Princess Movies in Chronological Order
The magical realm of Disney has, over the years, introduced us to a pantheon of enchanting princesses, each with her unique tale, challenges, and triumphs. These princess movies have not only shaped generations but have also redefined the very essence of fairy tales.
Here, we've curated a comprehensive list of all Disney Princess movies, presented in chronological order, allowing you to journey from the classic age of 'Sleeping Beauty' to the contemporary tales of 'Raya and the Last Dragon,' 'Disenchanted,' and beyond. As you venture through this list, embrace the nostalgia of yesteryears and eagerly await the tales still set to unfold in the future.
1950
1980
The Little Mermaid (1989)
1990
Beauty and the Beast (1991)
Aladdin (1992)
Pocahontas (I) (1995)
Mulan (1998)
2000
Enchanted (2007)
The Princess and the Frog (2009)
2010
Tangled (2010)
Brave (2012)
Frozen (I) (2013)
Moana (I) (2016)
Ralph Breaks the Internet (2018)
Frozen II (2019)
2020
Raya and the Last Dragon (2021)
Disenchanted (2022)
Wish (II) (2023)
Future Releases
Moana (2025)
Frozen III (TBD)
Penelope (TBD)