"Big Shot" is the story of a once-successful but temperamental NCAA basketball coach who lands in hot water when he injures a referee. Add to it a failed marriage, and this hotshot coach is brought down a few pegs.
Now that he's busted down to minor leagues, he needs to coach the sports team of an all-girls high school. But there's a caveat — those kids don't take him seriously. As the dramedy moves on, he magically finds his way back and ends up having a phenomenal redemption arc. "Big Shot" is a true depiction of how second chances can be life-changing.
The series debuted on Disney+ on April 16, 2021. David E. Kelley, Bill D'Elia, Dean Lorey, and Brad Garrett are the executive producers of "Big Shot." ABC Signature is the studio. It is rumored that the production for season two will kickstart somewhere in 2022.
As per critic reviews, "Big Shot" has a rating of 6.60/10 on Rotten Tomatoes, and the IMDB rating stands at 6.3/10.
Read on to know more about this hilarious, poignant, and heart-warming series "Big Shot." From the amazing cast to the latest news about season two, we have it all for you.
What Is "Big Shot" About?
Disney Plus's "Big Shot" revolves around Marvyn Korn, a phenomenal — and a phenomenally short-tempered — NCAA men's basketball coach. When he is fired from the University of Wisconsin men's basketball team because of his antics, the coach is clueless about his life and career.
He then meets up with his agent, anticipating his next gig. Eventually, he is given a chance to redeem himself as the coach of an elite all-girls private high school. Marvyn is up for a challenge after learning that the players need to be coached with empathy and vulnerability — terms that the hot-tempered coach isn't well-versed with.
"Big Shot" takes us through a rollercoaster ride of emotions and leaves us with strong messages of perseverance and teamwork.
In an exclusive interview with TVline, lead actor John Stamos talked about what attracted him to this role: "I saw a show about a guy who was very polarizing, and stuck in his way and did things his way. In his mind, to have to coach high school girls is the worst thing in the world. Turns out it isn't, and for him to come in and just let go of those [preconceptions] and connect with these girls, that's a show that I wanted to be a part of."
Is "Big Shot" Based on a True Story?
"Big Shot" was inspired by an idea from actor and comedian Brad Garrett. However, it is not based on a true story. But with charming John Stamos as the lead and David E. Kelley as one of its creators who also contributed to "Boston Legal," "Ally McBeal," and "Big Little Lies," this motivational sports flick will keep you hooked.
Where Can You Watch "Big Shot"?
You can stream or watch the dramedy "Big Shot" on Disney+.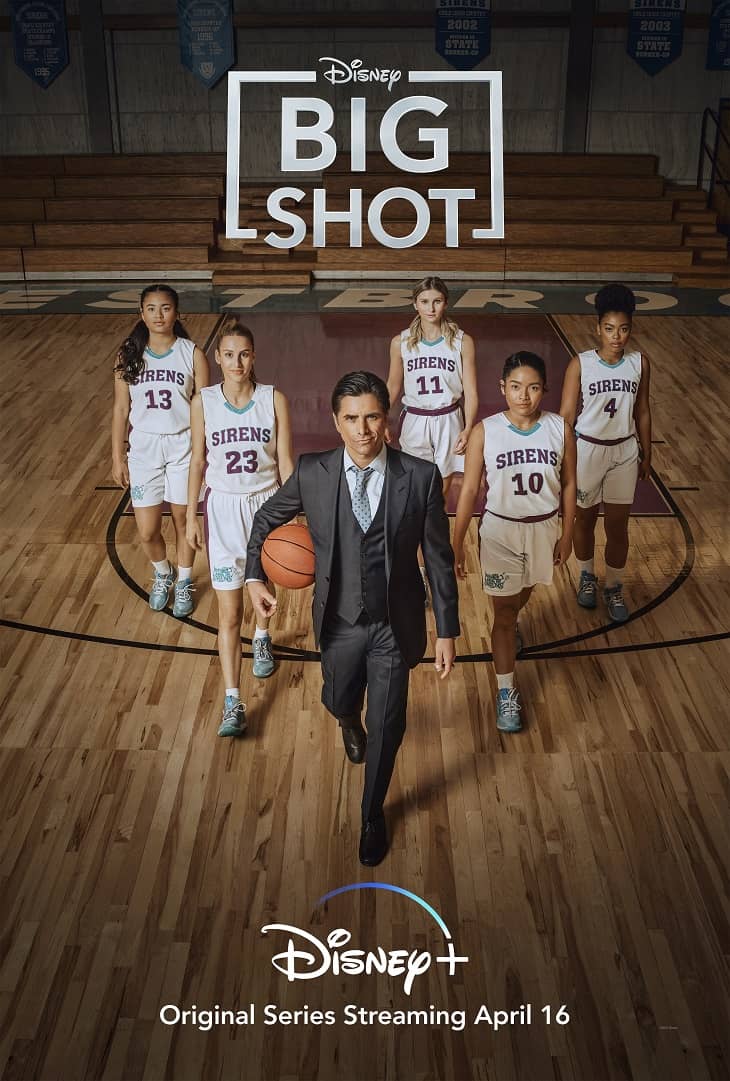 Everything You Need to Know About the Cast of "Big Shot"
John Stamos: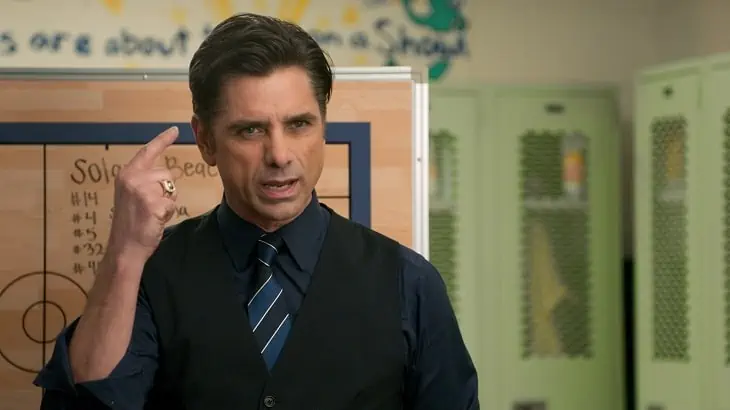 Plays the role of Marvyn Korn, the hot-tempered men's college basket coach who ends up coaching an elite all-girls high school team. Stamos, born August 19, 1963, is an actor and musician who was first seen on the soap opera "General Hospital" before he found fame as Uncle Jesse on the sitcom "Full House."
Jessalyn Gilsig: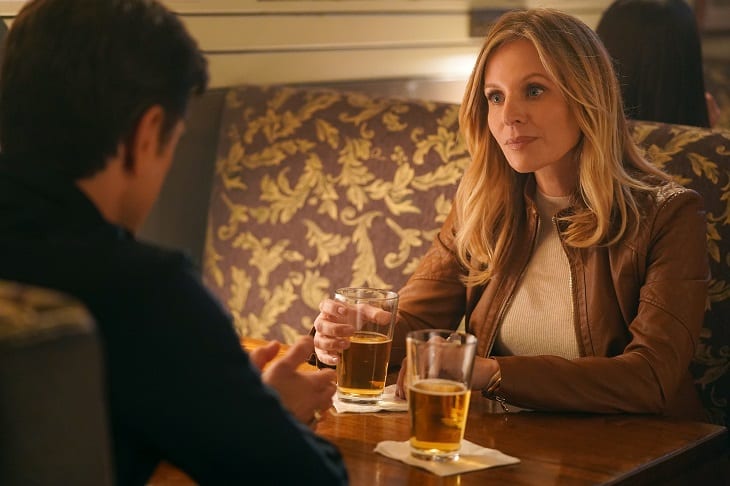 Jessalyn plays the role of Holly Barrett, an assistant basketball coach, and the female lead against Stamos. Her humble and good-humored character is lovely to watch.
Richard Robichaux:
Richard plays the lead role of George Pappas in the Disney+ Original Series "Big Shot." He is a Guidance Counselor at Westbrook School for Girls.
Sophia Mitri Schloss: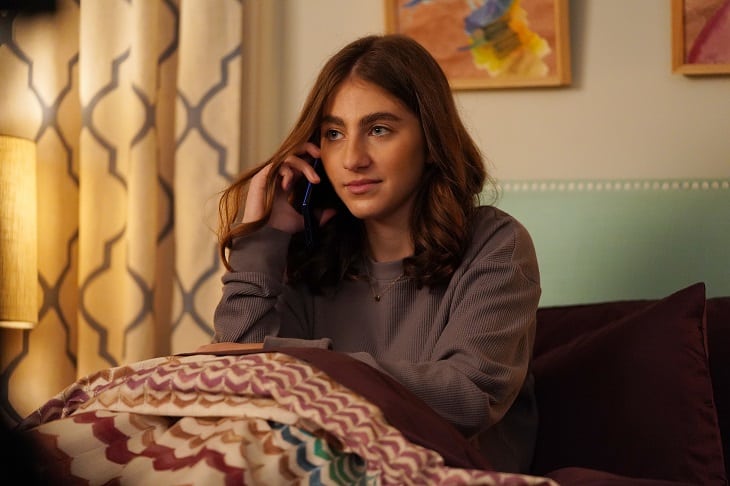 Sophia plays the role of Emma Korn, Coach Korn's daughter. Their relationship is full of ups and downs and shines throughout the series. Sophia first garnered buzz in Hollywood after her fabulous performance in the Indie drama "Sadie."
Nell Verlaque: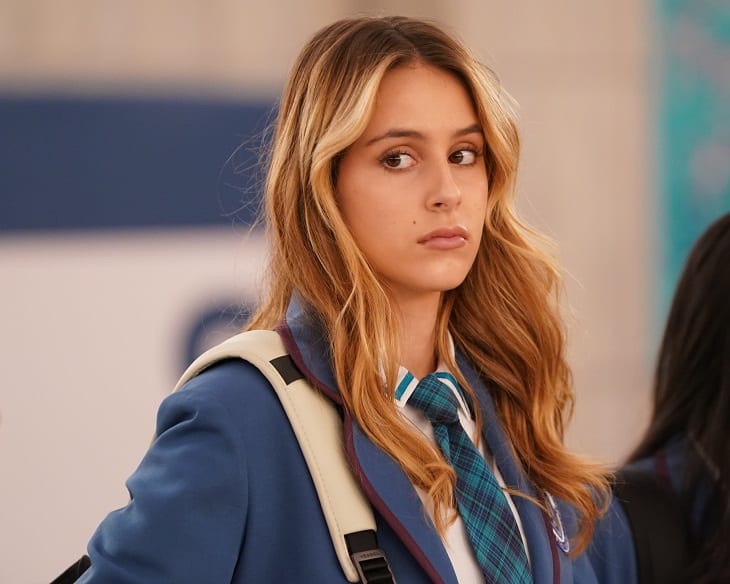 Nell plays the role of Louise Gruzinsky, an ambitious character in the show "Big Shot." However, she is arrogant and cocky. We see her as a student of Westbrook School for Girls and captain of the Sirens basketball team. Lousie is the top basketball player in the show motivated to make her father proud.
Tiana Le: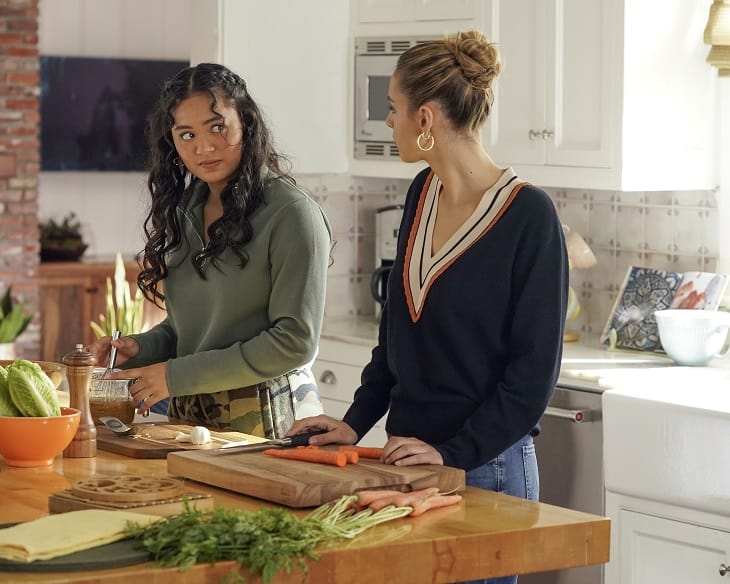 Tiana plays the role of Destiny Winters, who is a member of the Sirens basketball team. She is the first player in the all-girls high school to bond with Marvyn Korn on an emotional level.
Monique Green: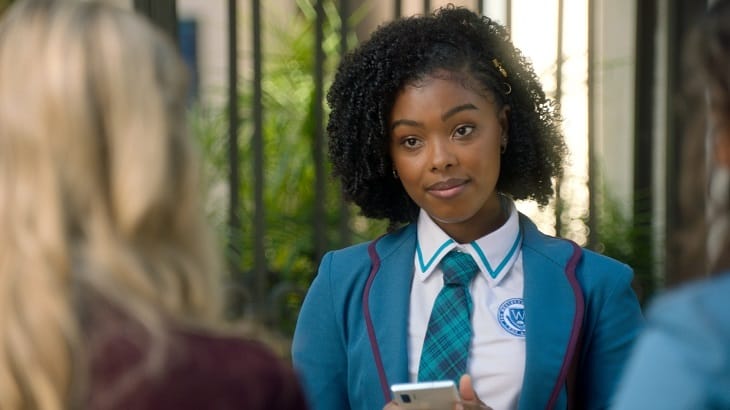 Monique plays the role of Olive Cooper, daughter of Dawn and Timothy Cooper, and comes from a middle-class family. Initially, we see her as someone who is not impressed by the new coach's dismissive behavior. But as the show plays out, contrary to Lousie's character, she brings a lot of zeal and enthusiasm to the court.
Cricket Wampler: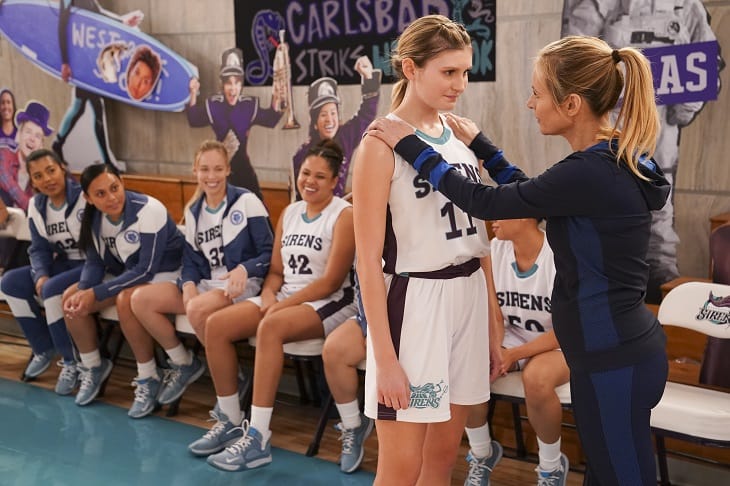 Cricket plays the role of Samantha "Giggles" Finkman, who plays as a point guard on the Sirens basketball team, a lovely girl who is always brimming with joy.
Tisha Custodio: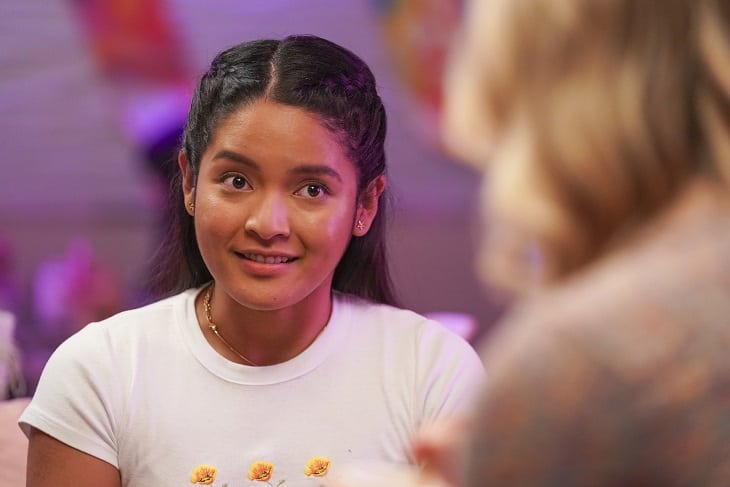 Tisha plays the role of Carolyn "Mouse" Smith, who plays point guard on the Sirens basketball team and comes from a military background.
Yvette Nicole Brown: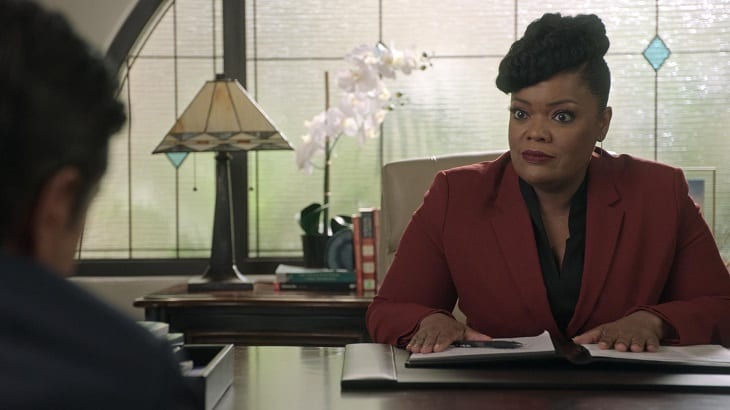 Yvette plays the role of Sherilyn Thomas, the principal of the Westbrook school of girls. With a tough look on the outside, we discover that Sherilyn has a heart of gold. She aspires to do what is best for the girls at the school.
Guest Appearances in "Big Shot"
Michael Trucco as Larry Gruzinsky
Keala Settle as Christina Winters
Emery Kelly as Dylan
Amy Pietz as Caren Korn
Maddy Caddell as Kelsey
Toks Olangundoye as Terri Grint
Chantz Simpson as Felix
Victoria Washington as Paris
Ian Ousley as Bodhi
What Happened in the First Season of "Big Shot?"
Marvyn, a quick-tempered basketball coach is fired from the NCAA after he throws a chair at a referee. Thereafter, he is forced to become the coach of the basketball team at Westbrook School for Girls, where he meets the players, the principal Sherilyn, and Holly, the assistant coach.
It is revealed that his obsession with basketball crippled his marriage, and he is left with his daughter Emma (played by Sophia Mitri Schloss). Marvyn amps up the practice to two-a-day as he instructs the team to aspire for Division II, but the Westbrook School of girl faculty is not-so-happy about the change.
An expose on Coach Marvyn is released that depicts his sensitive side. As the series moves further, Lousie's father is detained and Louise and Olive are found cheating on a test. Meanwhile, Marvyn tries to get into the dating world.
Marvyn's old antics resurface when he defends Lousie from harassment by the opposing team, and his relationship with Holly strengthens. Girls learn a lesson to never underestimate their opponent and Marvyn's daughter Emma auditions for a play.
USCB puts forth its interest to hire Marvyn. Sirens Basketball Team is just a win away from getting into the bracket of Division II.
Will There Be a Season 2 Of "Big Shot?"
Last September (2021), Disney Plus announced that it had renewed the basketball dramedy series "Big Shot" for a second season, and the shooting begins sometime in 2022. However, Disney+ hasn't disclosed the official release date. Subscribe to BuddyTV's newsletter to be amongst the first ones to get the news.
Discover More About Your Favorite Movies and Shows on BuddyTV
If you want to stay on top of the latest news about TV shows and movies, let BuddyTV be your reliable source. The entertainment-based website will keep you in the know on your favorite shows, films, and celebrity topics. Be sure you're up to date by checking out BuddyTV and signing up for the newsletter today.