We know that "The Revenant" is one of Leonardo DiCaprio's best-known movies and one of his most popular Westerns. This movie is about an attack on a frontiersman by a bear and left for dead.
When he fights his way back to life, he has one main goal in mind: He wants to get revenge on all those who have betrayed him.
Related: Movies Like "Zero Dark Thirty" (13 You Should Watch Now)
Although it is hard to imagine how someone could survive what Hugh Glass endures in the film, he did – and the film does an excellent job of illustrating his story through the eyes of the movie. Leonardo DiCaprio won the Academy Award for this movie.
If you're looking for other movies like "The Revenant," here is the list of the 11 best survival genres and titles that might interest you.
Related: Movies Like "The Maze Runner" (13 Movies You Can't Miss)
In The Heart Of The Sea (2015)
"In The Heart Of The Sea" is a heart-pounding survival movie like "The Revenant" that will leave you breathless.
The movie is a tale of survival, courage, and determination in the face of unimaginable challenges. Based on actual events, this film will have you on the edge of your seat from start to finish.
In the movie, director Ron Howard and star Chris Hemsworth team up to tell the true story of one of history's most epic maritime disasters. It also casts famous actors Tom Holland, Cillian Murphy, and Benjamin Walker.
In 1820, the whaling ship Essex set sail from Nantucket for a two-and-a-half-year mission searching for sperm whales. But things took a terrifying turn when the Essex was sunk by a massive whale, leaving the crew helpless at sea with little hope of escape.
You would watch this movie. Based on actual events, "In the Heart of the Sea" is an edge-of-your-seat thriller that will leave you wondering how far you would go to survive.
The Martian (2015)
There was only a matter of time until Hollywood producers got their hands on Andy Weir's breakthrough novel, "The Martian." Fortunately, the film turned out fantastic.
This movie was directed by Ridley Scott and starred Matt Damon, Jessica Chastain, Kristen Wiig, Jeff Daniels, and Jessica Chastain. When this movie was released in October 2015, it received positive reviews from critics.
The story follows an American astronaut, Mark Watney, who is stranded on Mars and must find a way to survive. Even more impressive is that it's based on a true story. The real-life astronaut, Andy Weir, wrote the novel on which the movie was based.
You'll undoubtedly enjoy watching "The Martian" if you love science fiction and survival movies like the revenant with clever plotlines and incredible special effects like I do. You will likely cry a lot during the movie, so you should grab a tissue.
Bone Tomahawk (2015)
If you're looking for a horror survival film like "The Revenant," and that will leave you exhausted, Bone Tomahawk is the movie to see.
The movie "Bone Tomahawk" is a gritty and intense Western that tells the story of a group of people stranded in the middle of nowhere who must fight for their lives.
It's not your typical Hollywood blockbuster, but its unique story and fantastic cast make it well worth watching. S Craig Zahler directs this movie, and it stars Kurt Russell, Patrick Wilson, Matthew Fox; and was produced by Jack Heller and Dallas Sonnier.
The acting is excellent, and the characters are well-developed. The plot is fast-paced and exciting, with plenty of twists and turns.
With its intense action and brutal violence, "Bone Tomahawk" is not for the weak of heart.
The Way Back (2011)
There are plenty of survival movies to watch like "The Revenant," but "The Way Back" is worth watching if you're looking for something exciting.
We all know that movies are a great way to escape reality from time to time. Through them, we can experience worlds we could never imagine. One of those movies is "The Way Back."
It tells the story of prisoners who escaped from a Siberian gulag in 1940 and made their way 4,000 miles across Siberia to freedom. It's a fantastic story full of adventure, danger, and heroism.
Featuring Jim Sturgess, Colin Farrell, Ed Harris, and Saoirse Ronan, "The Way Back" was directed by Peter Weir.
The Edge (1997)
"The Edge" is a 1997 survival thriller film directed by Lee Tamahori, similar to "The Revenant."
The film starring Alec Baldwin and Anthony Hopkins is a big hit, but few are aware of the story behind it. The movie was based on the true story of Charles Morse, an Alaskan pilot who crashed his plane in the wilderness.
With him are two other passengers, photographer Robert Green and assistant Stephen. Charles comes up with a plan to help them reach civilization, but he has to worry about Robert, who he thinks is having an affair with his wife and might want to kill him.
As there was no food or water, they had to rely on their wits and courage to help them survive.
If you love watching movies like "The Revenant," this is a good choice for you.
The Grey (2011)
A great movie has a way of sucking you into the story and never letting you go. "The Grey" is one of those films that keeps you on the edge of your seat from beginning to end.
This film will be fascinating if you enjoy the adrenaline rush. Even though it's set in the frozen wilderness, "The Grey" will keep you warm with its heart-pounding action.
This film starred Liam Neeson, Frank Grillo, Dallas Roberts, Joe Anderson, Nonso Anozie, and Dermot Mulroney and was co-written, produced, and directed by Joe Carnahan.
In this movie, Liam Neeson leads a group of plane crash survivors stranded in the Alaskan wilderness.
They're forced to face an unforgiving environment, cold weather, and treacherous predators to stay alive. They must also battle their inner demons as they struggle against the elements.
This survival thriller like "The Revenant" will keep you on the edge of your seat and captivate your attention.
The Impossible (2012)
"The Impossible" is a 2012 English-language Spanish disaster drama film directed by J. A. Bayona and written by Sergio G. Sánchez. This film features an international cast. Tom Holland plays his first movie role, and Naomi Watts appears in Ewan McGregor's film.
The impossible is a story about a mother, her two sons, and their experience during the 2004 Indian Ocean tsunami. It was released in Spain on October 11, 2012, and in the United Kingdom on December 21, 2012.
Some critics were impressed by "The Impossible's" directing, acting, visuals, and horrifying sequences, while others criticized its pacing and distribution of screen time.
It was a truly harrowing story, but it was so beautifully retold. And, there is no doubt that the acting and cinematography are superb.
The film is one to see if you're looking for an emotionally charged and powerful film like "The Revenant."
Dunkirk (2017)
"Dunkirk" is a must-see for anyone interested in history, survival, or movies in general like "The Revenant."
It is a movie that tells the story of the evacuation of British troops from the beach at Dunkirk, France, during World War II.
The movie focuses on the soldiers who were stranded on the beach and the civilians who helped rescue them.
Directed by Christopher Nolan, the film tells the story of one of the most pivotal moments in the war in a riveting and emotional way. They fought bravely despite being outnumbered and outgunned to escape enemy territory.
This film features outstanding performances from its all-star cast, including Tom Hardy and Kenneth Branagh. Dunkirk opened to critical acclaim and was a commercial success, grossing over $528 million worldwide against its budget of $100 million.
The acting is superb, and the effects are breathtaking, and I highly recommend watching this film if you have not already done so.
Alpha (2018)
"Alpha" is one of those films that quickly engages its audience for being stylish, well-acted, and jam-packed with stunning visuals.
This is a prehistorical American adventure movie by director Albert Hughes and writer Daniele Sebastian Wiedenhaupt, based on a story by Albert Hughes.
It starts 20,000 years in the past in Europe during the last Ice Age, following the story of Keda (Kodi Smit-McPhee), a young hunter who becomes separated from his tribe during a hunting expedition.
As Keda is left to fend for himself, he forms an unlikely bond with a lone wolf who helps him survive in the harsh wilderness.
As they embark on an epic journey together, they are tested physically and emotionally and reunited in ways that cannot be described.
"Alpha" is a timeless story of friendship and survival that will resonate with audiences of all ages regardless of its setting in ancient times.
These are the best choices for you if you are looking for movies like "The Revenant." But, of course, every film has different adventures and scenes. So if you love movies like "The Revenant," these movies will be perfect for you.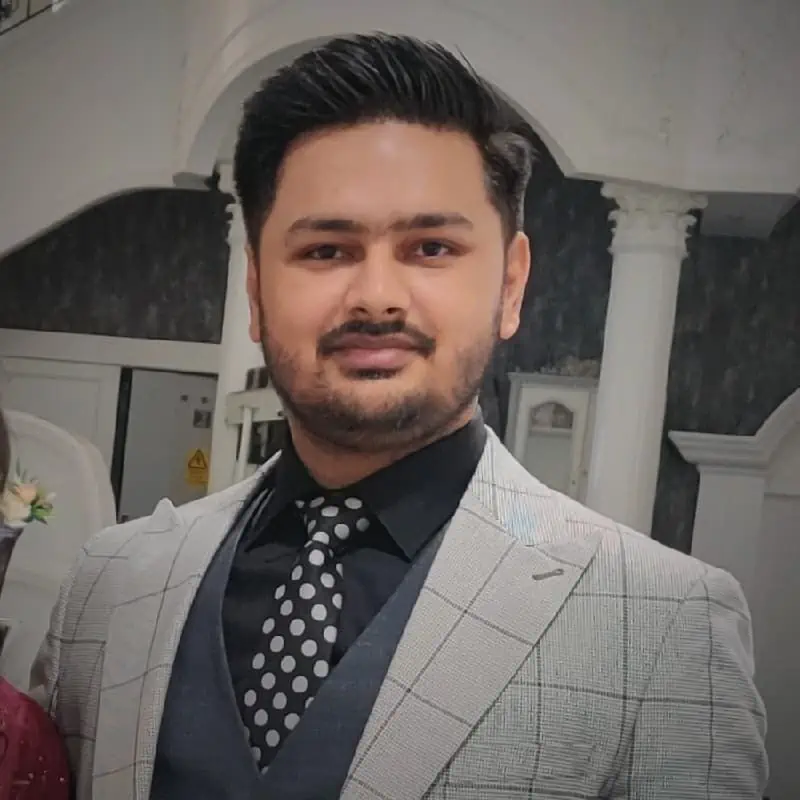 Senior Writer at BuddyTV | Experienced Writer and Graphics Designer