Good news for fans who have been missing Malcolm, Francis, Reese, and Dewey! Nick at Nite has bought the cable rights to all seven seasons of Malcolm in the Middle, the FOX comedy series which ran from 2000 to 2006. Beginning July 5, the series will air every Sunday on Nick in the 8pm time slot, effectively making the network's official starting time an hour earlier.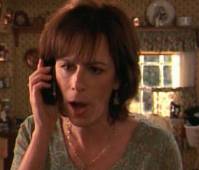 "We have conducted a great deal of research with kids and families, and two things that we hear continuously are that they want to spend more time together and that watching television is one of their favorite ways of making that happen," Nickelodeon and MTV Kids and Family Group president Cyma Zarghami said as the acquisition of Malcolm in the Middle was announced.
Malcolm in the Middle initially served as a midseason replacement for Futurama. The show, however, quickly attracted a large fan base, kicking off with ratings of 23 million for the debut episode and 26 million for the second episode. The series stars Frankie Muniz, Bryan Cranston (Breaking Bad) and Jane Kaczmarek (Raising the Bar).
Malcolm in the Middle joins Nick at Nite's other comedy acquisitions of shows that originally aired on broadcast networks, including George Lopez, Everybody Hates Chris, The Nanny and Home Improvement.
In other news, Jane Kaczmarek and actor Bradley Whitford have filed for divorce to end their 16-year marriage. The pair were married in August 1992, and have three children, ages 12, 9, and 6.
"He hopes the media will respect their wish for privacy as they focus on their children," a rep for Whitford told People.
Aside from playing Lois on Malcolm in the Middle, Kaczmarek is credited for her work Help Me Help You, Felicity and The Simpsons, while Whitford is known for his role on The West Wing as Deputy Chief of Staff Josh Lyman.
-Kris De Leon, BuddyTV Staff Columnist
Source: People, Reuters
(Image courtesy of FOX)