The mind of horror mastermind Clive Barker created "Hellraiser," a long-lived and revered fright series. His 1987 adaptation of his novella, "The Hellbound Heart," kicked off the franchise; eleven sequels followed. For decades it has held an audience under its spell with eerie thrills, gothic narratives, and iconic characters unlike any others seen before or since then.
Related: 10 Best Horror Movies of All Time, Ranked by Viewers
At the core of Hellraiser is an enigma, the Lament Configuration. This puzzle box opens a doorway into another world filled with Cenobites. These otherworldly beings offer unimaginable pleasure and excruciating pain to those who dare summon them. The franchise's iconic antagonist, Pinhead, leads the Cenobites with his chilling presence and the unyielding desire to harvest human souls.
Related: 18 Best Thriller Movies (Ranked by IMDb Votes)
The Hellraiser movie marathon delves into themes of obsession, desire, and the repercussions of exploring forbidden territory. The movies introduce new characters and expand upon the established mythology created by Barker. The distinction between the supernatural and reality can oftentimes be unclear.
All the Hellraiser Movies in Order
Hellraiser (1987)
Hellbound: Hellraiser II (1988)
Hellraiser III: Hell on Earth (1992)
Hellraiser: Bloodline (1996)
Hellraiser: Inferno (2000)
Hellraiser: Hellseeker (2002)
Hellraiser: Deader (2005)
Hellraiser: Hellworld (2005)
Hellraiser: Revelations (2011)
Hellraiser: Judgment (2018)
Hellraiser (2022)
'Hellraiser' (1987)
IMDb: 6.9/10 133K | Popularity: 2,282 | Metascore: 56
Genres: Horror, Thriller
Clive Barker is a horror master, and his 1987 movie, "Hellraiser," is a prime example of his unique storytelling style.
The movie follows the story of Frank Cotton, played by Sean Chapman, who buys an antique puzzle box from a strange merchant. Little does he know that the box opens a gateway to hell and unleashes an army of demons known as Cenobites.
The characters in "Hellraiser" are compelling and intriguing. Frank's brother Larry, played by Andrew Robinson, and his wife Julia, played by Clare Higgins, are both strong characters with complex motivations. The Cenobites also have their agenda, which makes them even more enjoyable.
Entertainment Film Distributors distributed "Hellraiser," which was released with a budget of $1 million. It was a hit for its time and genre, grossing over $14 million in domestic sales. It proved very popular with audiences.
"Hellraiser" was commercially and critically successful despite its low-budget production values. You should check out this if you want to watch some classic horror. It still holds up today and is an excellent example of how horror can be done well.
'Hellbound: Hellraiser II' (1988)
IMDb: 6.4/10 53K | Metascore: 41
Genres: Horror, Thriller
The movie "Hellbound: Hellraiser II," released in 1988, is a horror film about supernatural events. It was directed by Tony Randel and stars Clare Higgins, Ashley Laurence, Kenneth Cranham, and Doug Bradley. The story is a continuation of the 1987 classic by Clive Barker. The plot revolves around Kirsty Cotton (played by Laurence), who gets sent to an institution after the Cenobites kill her parents. She must fight against the hellish powers to save her father from being damned eternally.
The cast of "Hellbound: Hellraiser II" brings their characters to life with great conviction. Clare Higgins portrays Julia Cotton, Kirsty's stepmother, who has been resurrected from the dead. Ashley Laurence plays Kirsty with a strong sense of determination and courage, while Kenneth Cranham brings a sense of dread and terror as Dr. Channard, a doctor obsessed with unlocking the secrets of hell. Doug Bradley portrays Pinhead, the leader of the Cenobites. He is both an antagonist and friend to Kirsty during her journey.
"Hellbound: Hellraiser II," released to mixed reviews, has become a cult classic among horror fans worldwide. It was only moderately successful at the box office but gained popularity over time due to its unique blend of horror and romance elements. Cult followers agree that it stands out from other films in this genre.
'Hellraiser III: Hell on Earth' (1992)
IMDb: 5.5/10 33K | Metascore: 50
Genres: Horror, Thriller
Anthony Hickox directed the third installment of the Hellraiser series. It takes viewers on a frightening ride through terror and dread.
The film follows the story of a young television reporter, Joey Summerskill (played by Terry Farrell), who witnesses a gruesome death involving the mysterious Lament Configuration puzzle box. Intrigued, she investigates the box's origins, ultimately crossing paths with the enigmatic nightclub owner J.P. Monroe (played by Kevin Bernhardt).
Doug Bradley's chilling portrayal of Pinhead reaffirms his horror icon status, captivating viewers with his menacing demeanor. Terry Farrell's strong performance as Joey Summerskill creates a determined protagonist, while Paula Marshall adds depth and vulnerability as Terri. Kevin Bernhardt effectively conveys J.P. Monroe's arrogance and greed, rounding out the cast.
Anthony Hickox's directing choices contribute to the film's dark atmosphere and sense of dread. "Hellraiser III: Hell on Earth" earned over $12 million at the box office. It achieved moderate success and is beloved amongst fans of horror. This film has built a strong cult following since its release in 1992.
'Hellraiser: Bloodline' (1996)
IMDb: 5.0/10 23K | Metascore: 21
Genres: Horror, Thriller
The fourth installment in the franchise is "Hellraiser: Bloodline," a science fiction horror movie that covers three generations. The film follows the struggle of one family who unknowingly created the puzzle box that opened the doors of Hell and unleashed Pinhead and his Cenobite followers.
The story begins in 18th-century France, where a toymaker creates a puzzle box that unleashes an evil force. Fast forward to the present day, where Dr. Paul Merchant attempts to right the wrong his ancestor created by creating a device to forever close the gates of Hell. But he soon discovers he must battle Pinhead and his Cenobite followers to succeed.
"Hellraiser IV: Bloodline" is an attractive addition to the franchise that offers something new and exciting for fans of horror films. While it has its flaws, such as confusing storytelling and cheesy special effects at times, it still delivers an entertaining viewing experience with its unique concept and impressive visuals throughout much of its runtime.
'Hellraiser: Inferno' (2000)
IMDb: 5.4/10 18K
Genres: Crime, Horror, Thriller
Scott Derrickson directed "Hellraiser: Inferno," the fifth installment in this horror franchise. The movie stars Craig Sheffer as Detective Joseph Thorne, a corrupt police officer entangled in a terrifying game with the infamous Pinhead, once again played by Doug Bradley.
The story follows Detective Thorne as he investigates gruesome murders connected to the Lament Configuration puzzle box. As Thorne delves deeper into the mystery, he begins to experience nightmarish hallucinations and encounters the sinister Cenobites. His journey takes him on a dark descent into his psyche, forcing him to confront his inner demons while battling the external horrors of Pinhead and his minions.
The main twist in "Hellraiser: Inferno" occurs when Detective Thorne discovers that his nightmarish experiences are a form of punishment orchestrated by Pinhead.
"Hellraiser: Inferno" is a divisive yet intriguing take on psychological horror in the Hellraiser universe. Though not as acclaimed as earlier films, it offers fans a darker, introspective dive into Pinhead's world.
'Hellraiser: Hellseeker' (2002)
IMDb: 439/10 14K | Metascore: 46
Genres: Horror, Mystery, Thriller
The movie "Hellraiser: Hellseeker" is a 2002 supernatural horror film directed by Rick Bota and written by Carl V. Dupré and Tim Day. Its cast includes Dean Winters, Ashley Laurence, Doug Bradley, and Paul Rhys.
The plot revolves around a man called Trevor Gooden, who is a dishonest businessman. After getting in a car crash that killed his wife, Trevor experiences amnesia and gains possession of a mysterious box. He tries to uncover the details of the accident and figure out the box's significance.
Dean Winters portrays Trevor with an air of mystery and confusion as he struggles to remember his past life. Ashley Laurence reprises her role as Kirsty Cotton for a brief but memorable appearance. Doug Bradley returns as Pinhead, the iconic Cenobite from the original Hellraiser films.
"Hellraiser: Hellseeker" has impressive special effects for its time. It is gory enough to please horror enthusiasts but not excessive or gratuitous. Fans of the previous movies in this series will discover something different here. This well-crafted and twisty thriller will keep viewers tense until the end.
'Hellraiser: Deader' (2005)
IMDb: 4.4/10 11K
Genres: Horror, Mystery, Thriller
The 2005 film "Hellraiser: Deader," also known as "Hellraiser VII: Deader," is an American supernatural horror movie and the seventh addition to the Hellraiser franchise.
The story revolves around Kari Wuhrer's character, Amy Klein, a journalist investigating a clandestine organization that claims to have the ability to revive the dead. As she continues her investigation, she realizes the group has ties to the notorious villain Pinhead, played by Doug Bradley.
The visuals in this movie were impressive. It built tension without relying on jump scares or gore. Long after watching, the haunting images remain with you. While there are some gruesome moments, they are few and far between and serve to further the plot rather than shock viewers.
Overall, "Hellraiser: Deader" is an entertaining horror flick that delivers on its promises while still managing to surprise viewers with unexpected twists along the way. Classic horror fans will love this homage to classic slasher movies. Newcomers can also find plenty of enjoyment here.
'Hellraiser: Hellworld' (2005)
IMDb: 4.2/10 12K
Genre: Horror
"Hellraiser: Hellworld" is a 2005 horror film directed by Rick Bota and starring Doug Bradley, Katheryn Winnick, and Lance Henriksen.
The movie follows a group of friends invited to an online game party hosted by their old friend Adam. Little do they know that the game is part of an evil plan orchestrated by Pinhead, the leader of the Cenobites from the original Hellraiser films.
The plot synopsis is engaging and effective in building suspense as it slowly reveals more about the character's motivations and what they are up against. The acting performances are solid throughout, with Doug Bradley's portrayal of Pinhead being particularly noteworthy. His performance brings a sense of dread and menace to the character, adding to the movie's atmosphere of fear.
"Hellraiser: Hellworld" features an exciting cast and suspenseful visuals to keep viewers on edge until its surprising conclusion. Even after it's over, expect to feel uneasy.
'Hellraiser: Revelations' (2011)
IMDb: 2.7/10 9.2K
Genre: Horror
Two young men, Steven and Nico, flee their middle-class existence for the seedier side of Mexico. There they discover a mysterious box full of secrets. It unleashes Pinhead – an ancient evil known only in horror lore.
"Hellraiser: Revelations" was released in 2011; the ninth chapter in this popular franchise was dedicated to all things dreadfully macabre.
Nick Eversman and Jay Gillespie star in this low-budget horror movie. The production quality is passable, but the special effects lack impact. Both actors bring realism to their parts, helping to ground the story's fantastical elements.
The narrative moves quickly, but it doesn't offer much depth. Its characters and themes are not explored, so the story falls short of being a great horror experience. Despite interesting ideas about morality and temptation, they aren't fully developed.
If you are a franchise fan, this part is worth watching. It can help pass the time but won't leave a lasting impression. Newcomers should begin with one of the earlier installments instead to get more out of it.
'Hellraiser: Judgment' (2018)
IMDb: 4.3/10 7.1K | Metascore: 20
Genre: Horror
In 2018, 'Hellraiser: Judgment" was released – the tenth installment of the popular franchise. Gary J. Tunnicliffe wrote and directed this movie which follows two detectives, Sean and David. They're trying to solve a serial killer's brutal murders in their city, so they team up with Detective Christine Egerton for a dangerous mission to take them down into hell.
In this eerie movie, Damon Carney, Randy Wayne, and Alexandra Harris perform outstandingly as Sean Carter, David Carter, and Christine Egerton. Paul T. Taylor also impresses with his role as Pinhead. The cinematography and sound design create a chilling atmosphere throughout the film.
The director and writers crafted a unique horror film, blending suspense, mystery, and a gripping story with the franchise's iconic elements. The result is an intense experience featuring great acting and a dark atmosphere.
'Hellraiser' (2022)
IMDb: 6.0/10 43K | Popularity: 1,063 | Metascore: 55
Genres: Horror, Mystery, Thriller
The movie "Hellraiser" is a franchise reboot and is the 11th installment overall. It's directed by David Buckner and written by Ben Collins, Luke Piotrowski, and David S. Goyer. It's the second adaptation of the novella "The Hellbound Heart" by Clive Barker, also made into a movie in 1987.
The movie follows Riley, a young woman struggling with addiction who comes into possession of an ancient puzzle box. Little does she know that the box can summon the Cenobites, humanoid beings who thrive on pain and pleasure.
Related: 10 Best Movie Remakes of All Time, Ranked by Viewers
The film has been praised for its artful and over-produced tribute to the original Hellraiser. The cast includes Odessa A'zion, Jamie Clayton, Adam Faison, and Drew Starkey. It is also noted as one of this franchise's best films since "Hellbound: Hellraiser II." Despite this, it still falls short of being as scary or exciting as the original.
Overall, "Hellraiser (2022)" is a gory and fun film that will satisfy fans of the franchise. If you're after an enjoyable horror movie night, the reboot of this classic film is worth a watch – even though it doesn't have quite the same thrill or intensity as the original.
---
The Hellraiser film franchise has entertained horror fans for more than 30 years. It consists of 11 movies, and Miramax Films will release new installments in the series: a prequel plus an additional chapter. Watching the Hellraiser movies in order chronologically is recommended to get full enjoyment from them—no matter your preference when it comes to scares.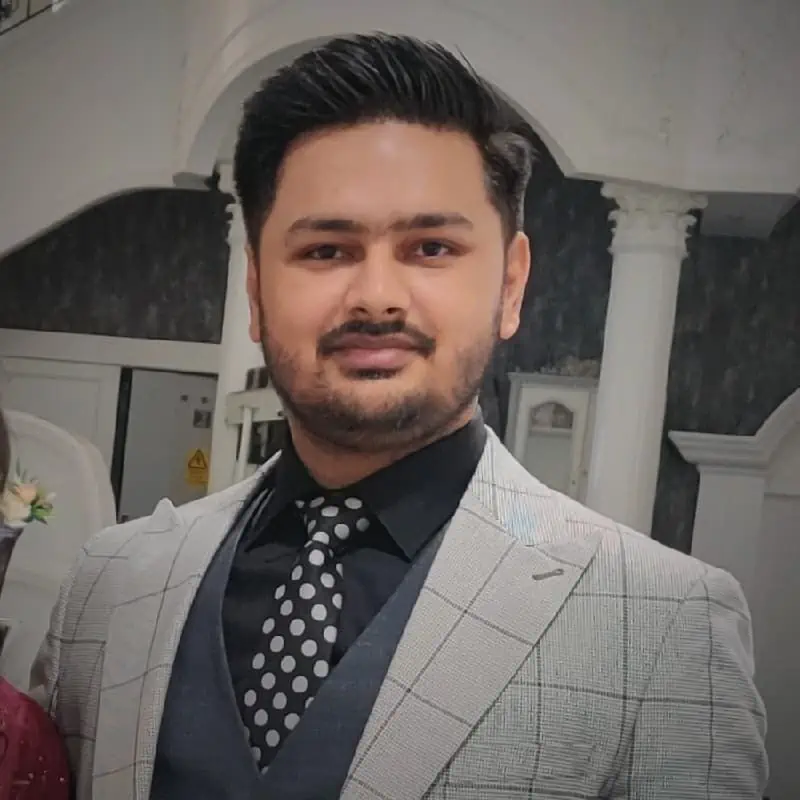 Senior Writer at BuddyTV | Experienced Writer and Graphics Designer