After 11 seasons and more than 200 episodes, the CW's Supernatural has had thousands of guest stars. But what you might not realize or remember is that some of them were fairly big stars or have become much bigger stars after having small parts on Supernatural. Here's a look back at 30 actors who've appeared on the show you may have forgotten about.
---
#30 Linda Blair
Perhaps the biggest star Supernatural ever landed was early in its run. Back in season 2, the series booked horror legend Linda Blair from The Exorcist as a police detective who thought Dean was a serial killer.
---
#29 Robert Englund
In season 6, the show got another icon from horror movies with Freddy Krueger himself playing an off-the-books doctor who helped temporarily kill Dean.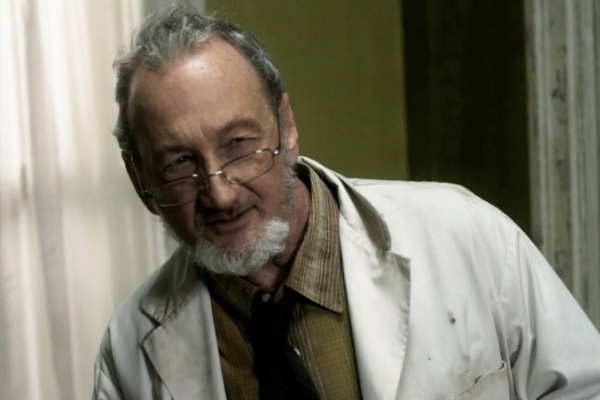 ---
#28 William B. Davis
Everyone knows him as the mysterious Cigarette Smoking Man from The X-Files, but Davis stopped by Supernatural in season 1 as a college professor who helped Dean look into the Scarecrow lore.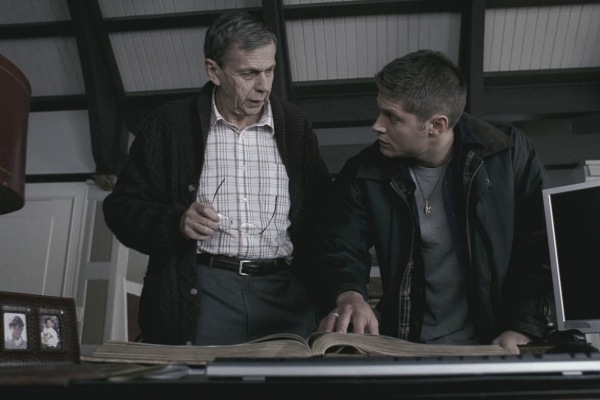 ---
#27 Sterling K. Brown
Brown is coming off his critically-acclaimed portrayal of Christopher Darden in FX's The People v. O.J. Simpson, but he was much more villainous in seasons 2 and 3 as vampire hunter Gordon Walker.
---
#26 Adrianne Palicki
She's had some big roles as Tyra on Friday Night Lights and Bobbi on Agents of SHIELD, but before all that she was Sam's college girlfriend who was killed yb the pilot.
---
#25 Lauren Cohan
Currently the star of one of TV's most-watched shows, as Maggie on The Walking Dead, Cohan had a major role in Supernatural season 3 as thief and con artist Bela Talbot.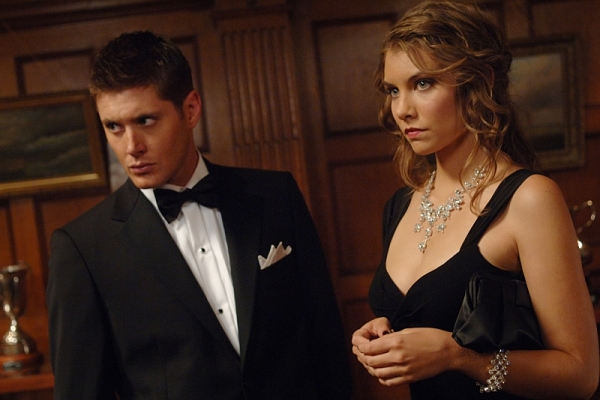 ---
#24 Katie Cassidy
Cassidy might be the Queen of the CW with roles on Gossip Girl, Melrose Place and Arrow as Laurel Lance, but her long journey with the network started as the first demon Ruby in season 3 (before being replaced by the woman who would become Jared Padalecki's wife).
---
#23 Candice King
Then credited as Candice Accola, this star of The Vampire Diaries went from playing teenage Dean Winchester's girlfriend to hooking up with just about every guy in Mystic Falls (seriously, she's been linked to Damon, Stefan, Matt, Tyler, Klaus and Alaric).
---
Most recently seen as Damon and Stefan's mother on The Vampire Diaries and also notable for her starring role on 24, Wersching played the owner of a haunted hotel in season 2.
---
#21 Torrance Coombs
Fans know him as Bash on the CW's Reign, but his very first TV role was as one of the actors in the fake movie Hell Hazers II: The Reckoning from season 2's "Hollywood Babylon" episode.
---
#20 Brett Dier
Before he was Michael, part of the central love triangle on the CW's Jane the Virgin, Dier was part of a hunter militia preparing for the Apocalypse in season 5.
---
Grey's Anatomy's April Kepner wasn't always a doctor. On Supernatural, she played a girl who worked with her friends to use magic to get one of them to swap bodies with Sam.
---
#18 Loretta Devine
Another Grey's Anatomy alum, Devie won an Emmy as Adele Webber and now she stars on NBC's The Carmichael Show, but back in season 1 she was Missouri Moseley, a psychic friend of the Winchester family.
---
That's right, Scandal's former First Lady Mellie Grant once appeared on Supernatural as the wife of Nick, the man who became Lucifer's vessel. That's quite a range, playing the wife of the Devil and the President.
---
#16 Dylan Minnette
Yes, Mellie Grant's son from Scandal (and also Jack's son on Lost) was on Supernatural as the youngest song of a family that moved into a haunted house in season 4. Unlike on Scandal, he survived.
---
#15 Helen Slater
Playing Dylan Minnette's mom in that same episode was Slater, who played Supergirl in the film and who now plays Supergirl's adopted mother on the CBS TV series.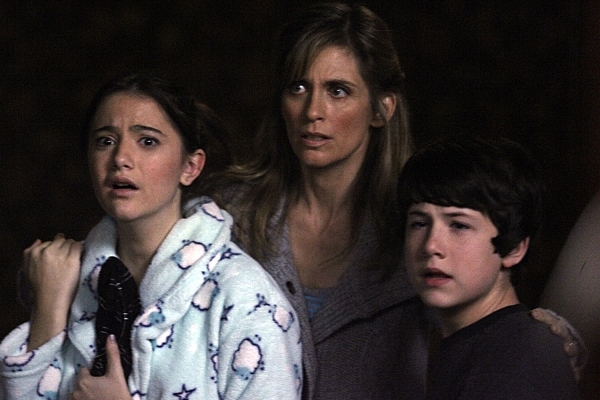 ---
#14 Nicholas D'Agosto
Before he was Jan's assistant on The Office, Claire's boyfriend on Heroes and now the future Two-Face, Harvey Dent, on Gotham, D'Agosto was just a young guy visiting a creepy asylum with his girlfriend hoping to see a ghost in season 1.
---
#13 Gary Cole
Cole is a veteran character actor currently starring in HBO's Emmy-winning Veep, but on Supernatural he was the narcissistic studio head constantly giving notes to a cheesey horror movie in season 2's "Hollywood Babylon."
---
#12 Cory Monteith
The Glee star has tragically passed away at a young age, and one of his earliest roles before becoming Finn Hudson was as a camper in the second episode of Supernatural who sadly didn't make it past the opening credits.
---
She may be getting terrorized by "A" on Pretty Little Liars, but Benson was the one raising hell in Supernatural season 4 as a witch trying to summon Samhein, the demonic origin of Halloween.
---
#10 Amber Benson
Amber Benson went from helping to fight vampires as Tara on Buffy to a vampire herself, Lenore, who appeared in season 2 and then again in season 6.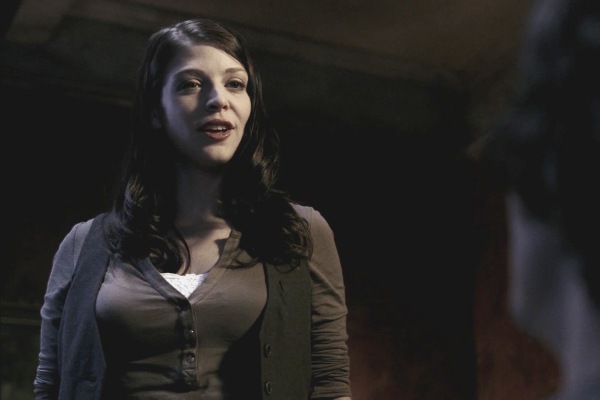 ---
#9 Jewel Staite
A lot of actors from the Whedonverse have stopped by Supernatural over the years, including this Firefly actress as the adult version of Sam's first girlfriend.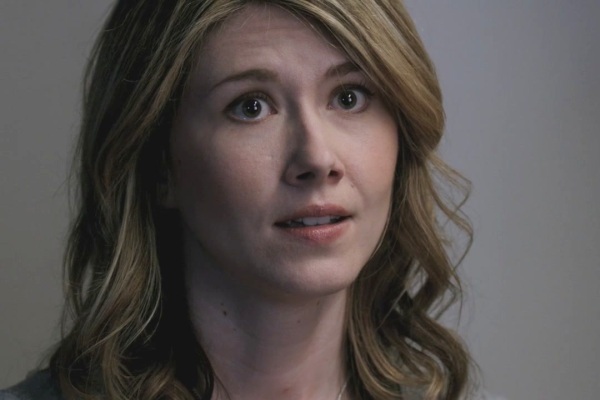 ---
#8 Julie Benz
In the first season, this star of Buffy, Angel and Dexter among others, showed up as a young woman with a terminal illness looking for help from a faith healer. Coincidentally, on Dexter her character's ex-husband was played by Mark Pellegrino, who became Supernatural's Lucifer.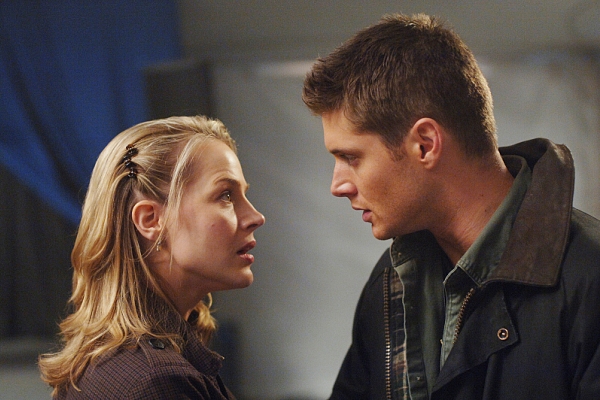 ---
#7 James Marsters
The Buffy and Angel star went from vampire to witch in a season 7.
---
#6 Charisma Carpenter
Supernatural gave Buffy and Angel fans a double dose of guest stars as Carpenter played Marsters' witchy wife.
---
#5 Amy Acker
Of all the Whedonverse guest stars, Acker was the first, appearing in the third episode asa widowed mom who bonded with Dean. Now Acker stars on the CBS drama Person of Interest.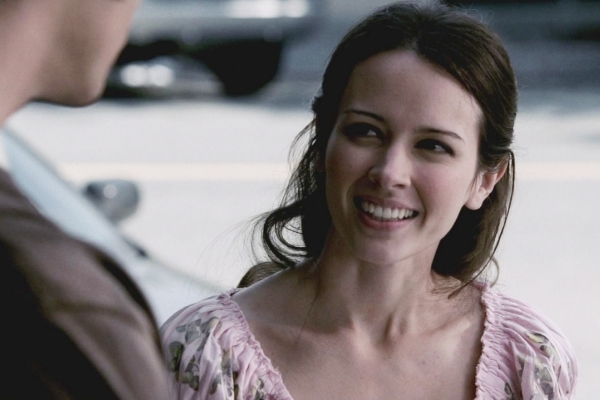 ---
#4 Sarah Shahi
Speaking of Person of Interest, the early episodes of Supernatural also featured Shahi as the monster of the week in the pilot. Now Acker and Shahi are together as Root and Shaw on POI.
---
#3 Jason Dohring
The Veronica Mars star most recently seen on the CW's The Originals stopped by Supernatural in season 7 as Chronos, the god of time.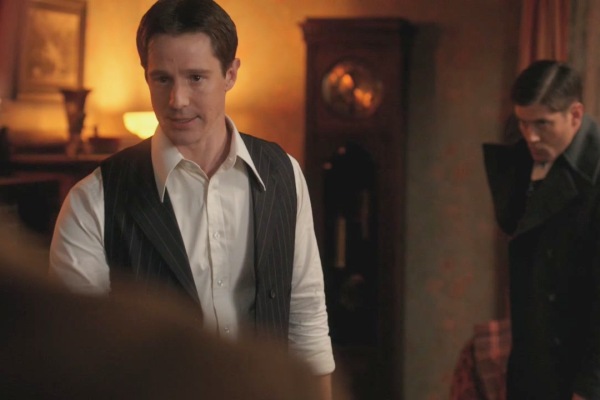 ---
#2 Leslie Odom, Jr.
In season 7, Odom played a crossroads demon who made a deal with fan girl Becky so she could be married to Sam. He then went on to star in NBC's Smash, but now it's almost impossible to actually see him with his acclaimed performance as Aaron Burr in the biggest musical on Broadway, Hamilton.
---
#1 Paris Hilton
Never forget that early in the fifth season of Supernatural, the landed the one and only Paris Hilton as a forest god who took the form of the tabloid celebrity.