Airing on Sunday nights, "Celebrity Wheel of Fortune" is a spin-off of the American game show "Wheel of Fortune" which debuted in 1975. Just like the main version, guests of the game show compete to win big money — but this time the guests are celebrities. Every episode features show hosts Pat Sajak and Vanna White alongside three celebrity contestants who try to solve word puzzles and spin the famous wheel of fortune. The prize money won from taking part in the show is given to charity.
The first season of ABC network's primetime show had a 0.91 average rating and 6.51 million viewers, which is a good performance. Season two however witnessed a drastic drop in average rating hitting as low as 0.47 while viewership dropped to 3.87.
Will "Celebrity Wheel of Fortune" renew for a third season? This article answers that question and provides other interesting info about the show.
Marcia Cross Can't Believe She Won the Bonus Round - Celebrity Wheel of Fortune
Where Can You Watch "Celebrity Wheel of Fortune?"
Stream all the episodes of "Celebrity Wheel of Fortune" seasons one and two on FuboTV or Hulu Plus.
News flash, the show is rated TV-PG which means that the show has content not suitable for kids — parental guidance is advised.
Most Notable Moments From "Celebrity Wheel of Fortune" Season 2
"Celebrity Wheel of Fortune" season two featured several celebrity guests across 13 episodes, such as:
Jason Alexander
Anthony Anderson
Tituss Burgess
Brooke Burns
Lacey Chabert
Johnny Weir
Mario Cantone
Laverne Cox
Joey Fatone
Marcia Cross
Vivica A. Fox
Anthony Michael Hall
John Michael Higgins
Melissa Joan Hart
Vanilla Ice
Tara Lipinski
Von Miller
Michael Mizanin
Jason Mraz
Wanya Morris
Haley Joel Osment
Caroline Rhea
Donny Osmond
James Pickens Jr.
Tori Spelling
Andy Richter
Amber Riley
Jodie Sweetin
Shawn Stockman
Curtis Stone
Raven-Symoné
Nia Vardalos
Karl-Anthony Towns
Michelle Trachtenberg
Here are a few notable highlights from the entire season.
Caroline Rhea makes her bonus round count:
Caroline Rhea Wins Big for Charity - Celebrity Wheel of Fortune
Caroline Rhea isn't new to game shows. She's appeared on "Hollywood Squares," contested on "Celebrity Family Feud," and now "Celebrity Wheel of Fortune." The British actor and comedian appeared in episode two of the show, alongside Vanilla Ice and Andy Richter, and as expected — Rhea stole the show.
She won the main game raking in a total of $43,000. She then proceeded to the bonus round where she was able to solve her puzzle.
Perhaps, she could have won a million dollars if she had been lucky to select the one million dollar prize money envelope when the wheel was spun.
Rhea won $75,000 in the bonus round, taking her total to $118,000, won for Maine's Dempsey Center which helps cancer patients.
The first million-dollar jackpot:
Melissa Joan Hart Wins $1 Million For Kids and Families - Celebrity Wheel of Fortune
Episode four of the show featured celebrity contestants like Titus Burgess, Lacey Chabert, and Melissa Joan Hart — however, it was Hart who hit the roof to become the first "Celebrity Wheel of Fortune" million-dollar winner. It was such a suspenseful moment as the star actress attempted the bonus round puzzle that won her the jackpot.
The syndicated "Vanna looked at me and was like, 'You got it! You got it!' I hit the roof. She hit the roof," says Hart. "It was super exciting and pretty nerve-wracking; I rarely win game shows," she added.
Based on her request, Hart was given the one million dollar winner card with her show nametag. The prize money — $1,039,800 — was won for Youth Villages, a charity organization that helps troubled children, young people, and their families.
Jason Mraz lost the big money:
Jason Mraz Plays the Bonus Round for Big Money - Celebrity Wheel of Fortune
Episode seven featured Michelle Trachtenberg, Vivica A. Fox, and Jason Mraz. However, it was the sensational American singer and guitarist who dominated the episode, even getting close to hitting it big.
Mraz played the bonus round where he had to put together a word puzzle for a kitchen utensil — brownie pan — which he wasn't able to do.
Pat Sajak revealed later that the bonus round would have won him a million dollars if he had gotten the answer.
"You know, you open these things up, you hope for good things. And then you have to show this," Sajak said as he unveiled the one million dollar prize the singer lost out on.
Quite disheartening! Jason Mraz won $139,300.
About the Hosts of "Celebrity Wheel of Fortune"
While we have seen many celebrity guests appear on the show, the show has only had two hosts across the two seasons — Pat Sajak and Vanna White. Perhaps, the list would be three if we add the show announcer, Jim Thornton.
Here's what we know about the show's hosts.
Pat Sajak: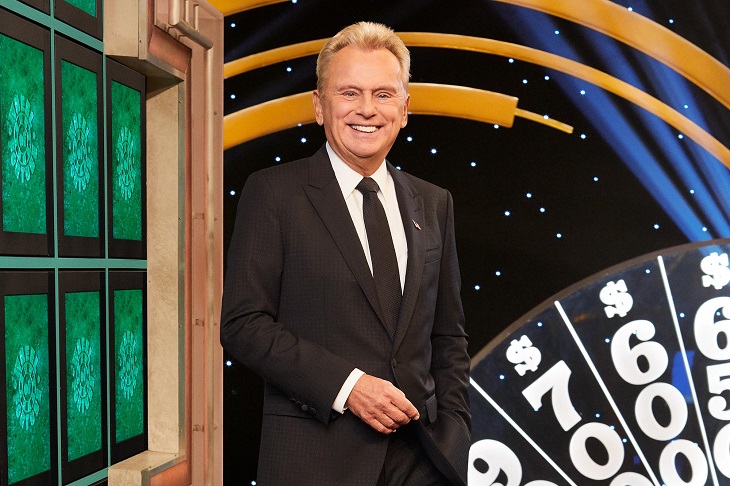 75-year-old American TV personality Patrick Leonard Sajdak — Pat Sajak for short — is the host of "Celebrity Wheel of Fortune." The actor and producer is best known for his role in "Airplane II: The Sequel" and "The A-Team."
Sajak is not new to the "Wheel of Fortune" syndicate. The veteran actor has been a host on the show since 1981 — more than four decades now.
For his work on the syndicated show, Sajak has been nominated 19 times for Outstanding Game Show Host Daytime Emmy Awards, out of which he won three.
Before starting his TV career, Sajak enlisted with the US army in 1968 as a Specialist 5. He served for a year, during which he fought in the Vietnam war.
Sajak married Lesly Brown in 1989. The couple is still together and they have two children.
Vanna White: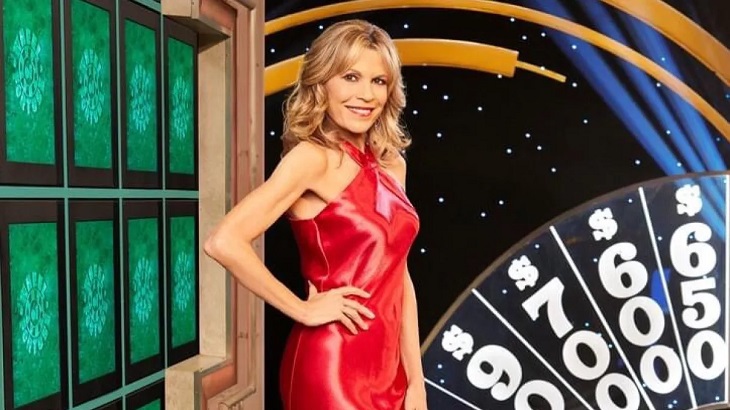 Vanna White was selected to replace show hostess Susan Stafford who left the show in Oct. 1982. Born Vanna Marie Angel to Miguel and Joan Angel, Vanna took the name 'White' from her stepfather, Herbet White — the man who raised her. Her birth father disappeared shortly after her birth.
Before beginning her TV career, White contested for Miss Georgia USA in 1978 — she was the fourth runner-up. Two years later she made her first TV appearance on the show, "The Price is Right."
She also featured in the film "Gypsy Angels" in 1980, although the film wasn't released until 1990. In a career that spans over four decades, White has featured in several TV shows, like "L.A. Law," "Simon and Simon," "Full House," and others.
However, she is popularly known for her role as a co-host on "Wheel of Fortune." In 2013, White received a Guinness World Record certificate honoring her as the most frequent clapper. Amazing right? She is said to have clapped more than 3 million times across the 30 seasons of the show as of 2013 — an average of 606 claps per episode.
White's last known marriage was to George Santopietro in 1990 with whom she had two children. The couple divorced in 2002. Outside of her media career, White is heavily invested in Real Estate — she particularly has a thing for flipping homes. She also uses her spare time crocheting.
Jim Thornton: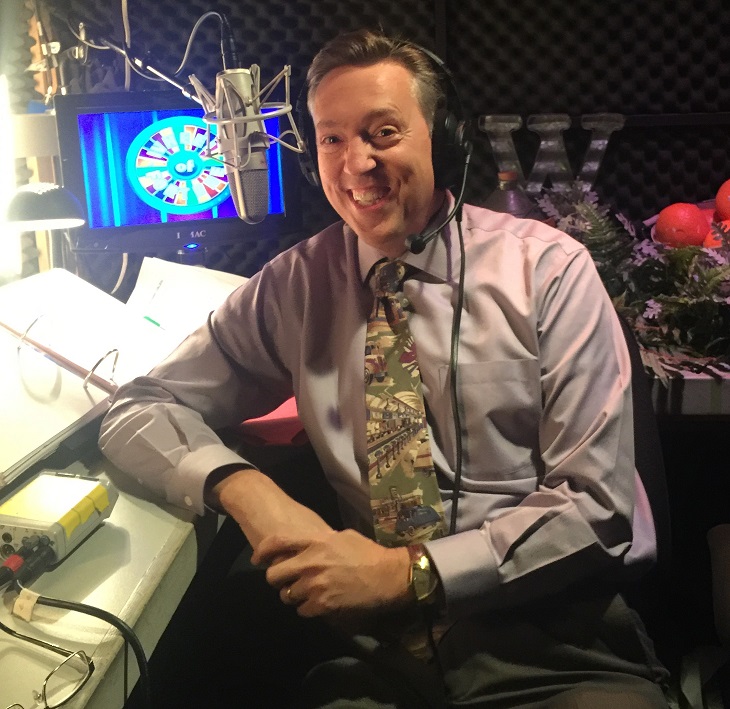 Jim Thornton is an American voice actor, as well as a radio and TV announcer. He is renowned for his numerous video game, TV show, and movie voice-overs.
Thornton narrated some parts of "Monsters, Inc." He was also an announcer in the MTV adult stop-motion series "Celebrity Deathmatch," as well as "The Price is Right" after the death of Rod Roddy.
Is "Celebrity Wheel of Fortune" Season 3 Coming Out?
We're glad to announce that ABC intends to keep the wheel spinning for another season — the show will return for a third season.
ABC made this known on May 13, 2022, via the show's official Twitter account. Fans of the ABC show were delighted to see the show return as they welcomed the news with some interesting emojis and comments.
There is no official announcement about the premiere date yet. BuddyTV will keep you posted as soon as there is an update.
Learn More About the Best Movies and Shows on BuddyTV
Subscribe to BuddyTV newsletter today so you never miss any info about "Celebrity Wheel of Fortune" as well as your other favorite movies and TV shows. We'll also send you interesting TV/movie recommendations.