Netflix has gone all out with a new game show where you can win money for being a better bullshitter. This may sound too good to be true but believe it. With legendary host Howie Mandel, this trivia game show is based on the contestant knowing little to none of the answers!
The goal is to convince the other contestants who also have a shot of being in the "hot seat" that the correct answer has been given. You then hope they don't call you out on your bullshit.
"Bullsh*t the game show" has both a simple and a complicated concept!
It looks like nothing more than a few people lying and hoping that their lie won't get detected. But as the show progresses, things get you quite rilled up. The money ladder and the shenanigans with locks will keep you on the edge of your seat.
The other contestants also need to determine "Believe or Bullshit" to heighten their accuracy score. It's all in hopes of also standing a chance to win the all fabulous million dollars.
Perfect for those little liars who want to test their lie detector skills for good! Telling the truth? That sends you straight up the money ladder!
Everything You Should Know about "Bullsh*t the Game Show"
Who is The Host – Why is He a Perfect Fit
"Bullsh*t, the Game Show" is hosted by the legendary Howie Mandel. Known for his judging seat on America's Got Talent, Mandel is more than just a "Yes" man.
Howie Mandel is no singer or songwriter, but he is one funny comedian. He has a naturally alluring personality and exceptional improv skills. This makes Howie the perfect fit for the "Bullsh*t Game Show."
On a game show, answers and interactions cannot be scripted. This is why having a host that naturally draws viewers in with their wit and charm is highly beneficial for the show's progress.
Mandel not only keeps the audience on their toes with his quirky comments and hilarious reactions, but the contestants get a laugh out of it too.
For the most part, this show is based on your ability to lie and cheat…
How Does the Game Show Work?
Although not riddled with time restrictions and other more strict rules, the basis of the game show is pretty simple. Can you bullshit your way to $1 million?
Let's look at what the basics of this game include.
With a rule here and there, a lie here and there, to play the game you only need one seemingly underrated skill, deception! As a contestant, you'll have to work your way up the money ladder. To reach the ultimate $1 million prize, you must answer a bunch of trivia questions you may or may not know the answers to!
Not knowing the answer isn't the problem as "Bullsh*t the Game Show" values deceit.
When answering the question, the contestant sees if they chose the correct or incorrect answer, but it doesn't stop there. They then need to use their deception skills to explain to the three panelists why the answer they chose is correct (even if it isn't).
If you can convince at least one of your fellow judges that your answer is indeed correct, then you're allowed to play another round. Even if you didn't know the correct answer.
It's not often emphasized to the contestants, but the only guaranteed way to advance is to never get an answer wrong. Answering correctly will always move you to the next round, even if the other three contestants all call "bullshit."
Hot Seat to a Million Dollars
Before each round, Mandel asks the "hot seat" player if they want to advance and risk their winnings or keep the money they've already earned up to that point.
Questions become increasingly complex as the potential winnings increase, from $1,000 to $10,000 to $25,000 and beyond.
The player has a chance to "lock-in" an amount twice, so they don't leave empty-handed. However, they at least have to get past the first question to be able to do so. Secondly, they have to wait to use their 2nd lock after completing three more rounds.
Howie Mandel reminds the contestant in the "hot seat," whether they know the real answer is unimportant; what matters more is whether they can persuade the three challengers waiting to take their place that they are right.
As a contestant, you'll be required to answer ten trivia questions in the "hot seat." Hoping that if you are telling bullshit, at least one of the other contestants won't call you out for it.
Getting Your Chance in the Hot Seat
In each round, the other three contestants must judge whether they think the player in the "hot seat" is correct or bullshitting their answer.
The player with the highest accuracy score is sent up as the next player for a chance at the $1 million prize.
If two contestants tie, then the player that had the fastest response times goes to the "hot seat."
The First Season of "Bullsh*t The Game Show"
The first season is met with ten binge-worthy episodes. It may take you an episode or two to get hooked on the show. Pretty soon, you'll be shouting bullshit along with the other contestants.
The show's producers made certain to include all the things we viewers love to see. With each episode being 40 minutes long, you'll need to clear about six hours of your schedule to watch them all.
But that isn't a problem, once you get to episode 5, it's a shut case. Because once you start your "bullshit game" watching journey, you can't stop!
The first season has been created to get you hooked on this new series. The excitement in each episode is overwhelming and contagious. Soon you'll keep streaming to test your own lie detector skills and trivia knowledge.
"Bullsh*t the Game Show" Hot Seat Contestants
Only one contestant could say "I won a million dollars" in the first season of "Bullsh*t the Game Show."
A few others came close and left with hefty six-figure winnings. Sadly, one contestant completely failed to bullshit their way past the first round and left with nothing!
Here's the list of hot seat contestants in order of winnings:
Jason Marks
Age: 41
Model / Dancer
Winnings: $0
Result: Bullshit
Jason was a lame-duck right out of the gate. His failure to "bullshit" the other contestants was cringeworthy and downright embarrassing. He was decent at detecting bullshit (71% accurate) but absolutely sucked at delivering it convincingly.
Shank Subramani
Age: 26
Data Scientist
Winnings: $1,000
Result: Bullshit
Luckily for Shank, the game allows you to lock in after one round because he needed it. He should stick to detecting lies (78% accurate) because he wasn't able to convince anyone of his bullshit in round two.
Warren Rhem
Age: 33
Fraud Investigator
Winnings: $10,000
Result: Bullshit
Warren made it to the hot seat with a super low 60% accuracy in detecting bullshit, which seems really low for someone who investigates fraud. He locked in at $10k and couldn't bullshit his way any further.
Tim Laffredi
Age: 42
Attorney
Winnings: $10,000
Result: Bullshit
Just like Warren, Tim couldn't get past the third round. Luckily, he was smart enough to lock in at $10k, so he didn't go home empty-handed.
Cidnee Gray
Age: 27
Medical Sales Agent
Winnings: $25,000
Result: Walked
Cidnee locked in after the first round and seemed to lose some confidence going forward. Once she got past the $25k question, she decided she was ready to leave.
Ashley Johnson
Age: 30
Radio Producer
Winnings: $50,000
Result: Bullshit
Ashley was one of the best lie detectors on the show with an 80% accuracy score. She was also one of the few contestants to wait to use her first lock at $50k, which is pretty brave. We thought for sure she would go further, but alas, the others finally caught on and sent her home.
Brian Harris
Age: 46
Bartender
Winnings: $50,000
Result: Walked
Brian locked in after the 2nd round but started to lose confidence in his ability to bullshit. He ultimately decided to walk away once he got to $50k.
Yousuf Kahn
Age: 25
Ph.D. Candidate
Winnings: $50,000
Result: Bullshit
Yousuf was the first contestant of season one and therefore did not have to compete for the hot seat like the others. He used both of his locks ($1k and $50k), which helped to land in the middle of the pack for winnings.
Sam Meier
Age: 28
Logistics Coordinator
Winnings: $100,000
Result: Bullshit
Sam tied another contestant to make it to the hot seat but was able to advance by answering faster. One of the more convincing liars, he was able to use both locks ($25k and $100k). The lady contestants eventually sent him home though with a resounding bullshit.
Travis Sharp
Age: 51
Advertising Executive
Winnings: $250,000
Result: Bullshit
Travis was a very impressive player for several reasons, which makes it shocking he didn't win more. First, he's one of two contestants to get a 100% accuracy bullshit detector score to make it to the hot seat. Second, his two locks ($50k and $250k) were the highest of any player. Unfortunately for Travis, the other contestants called bullshit on his $750k question, sending him home with $250k.
Alison Betts
Age: 37
Content Developer
Winnings: $250,000
Result: Walked
Having qualified for the hot seat with one of the lowest accuracy scores of 57% didn't stop Alison from winning big. She used both of her locks fairly early ($10k and $75k) but then climbed all way to six figures before opting to leave.
Katie Dolan
Age: 25
Communications Consultant
Winnings: $250,000
Result: Walked
Katie joins Travis as the show's two best bullshit detectors to quality for the hot seat. Of the big winners, Katie used her locks a lot earlier in the game ($1k and $50k). It didn't seem to affect her winnings though since she eventually decided to walk away with $250k.
Tom Pfost
Age: 51
Cannabis Retailer
Winnings: $750,000
Result: Walked
Tom's cool and collected demeanor got him to an impressive $750k before deciding to walk away. He used both of his locks ($25k and $100k) but didn't need that safety net after all.
Megan Monteleone
Age: 37
Geologist
Winnings: $1,000,000
Result: Won
Megan barely qualified for the hot seat with a 67% accurate score, which was a tie. She "rocked" it during round play though…
Let's take a look back at how she did each round to win the $1 million prize on "Bullsh*t the Game Show."
Round One for $1k – Correct
Round Two for $10k – Correct
Round Three for $25k – Bullshit (Locked)
Round Four for $50k – Correct
Round Five for $75k – Bullshit
Round Six for $100k – Correct (Locked)
Round Seven for $250k – Correct
Round Eight for $500k – Bullshit
Round Nine for $750k – Bullshit
Round Ten for $1m – Bullshit
Megan immediately came out hot with two consecutive correct answers that bamboozled the other contestants. Most thought she was bullshitting when she gave the right answer and could never really get a good read on her. By the time she reached the later rounds, she had them fooled.
Like taking candy from a baby, right Megan?
Are there Some Serious Flaws?
As with most game shows, there are some flaws. This is no different for "Bullsh*t the Game Show."
Many viewers have noticed a rather significant flaw that producers might not have. Suppose one out of the three contestants is behind on their accuracy score. So much so that they have no chance of reaching the "hot seat."
In that case, they can easily keep saying that they believe a certain contestant. And then push them through the game and let them win the cash. There is no rule in place to stop them from doing so.
There's also very little motivation for the last group not to do this. They'll never even get a chance to reach the hot seat, so why not hook someone else up.
Many viewers have stated that they do not mind this flaw. They have said that if they were to have been judges/contestants, losing anyway, they might as well do what they can to help another person win. Check out this exact discussion on Reddit.
With such a fantastic gesture in place, who knows. The winner might just decide to share their winnings.
How Popular is "Bullsh*t the Game Show?"
When the show first aired on Netflix in early May, it quickly skyrocketed into the top 10. However, it instantly dropped from the rankings the following week. It also has received mixed reviews from audiences since its release.
Related: What's Good on Netflix: Watch 50 Popular Movies and Shows Now
IMDb users only rate the show 6.1/10 and not many have chimed in on Rotten Tomatoes.
On a high note, Decider asked if its readers plan to stream the game show…and most said yes.
Will you stream or skip the entertaining BULLSH*T THE GAMESHOW on @netflix? #SIOSI

— Decider (@decider) April 29, 2022
Claiming Your Spot on the Gameshow
How Can I Get on "Bullsh*t" Game Show?
With "Bullsh*t the Game Show" making waves all over social media, it is no surprise that everyone wants to take part and test their lie detector skills. There is, however, no direct way to audition for "Bullsh*t the Game Show." Unlike other game shows placing all the cards of "intelligence" on the table won't be enough.
Aspiring contestants can head over to netflixreality.com. They'll be required to submit a one-minute clip showing off their unique talents and special skills. Or give some good reasons for why they want to be part of a Netflix reality series.
By checking out casting listings on backstage.com, fans could be given the opportunity to audition for the "Bullsh*t" game. It is important to note that travel may be required for successful candidates as the show is filmed in New Mexico. However, as Howie stated in season 1, Netflix pays for your flight costs!
Will I Be Caught in a Lie?
Whether or not you'll be caught in a lie depends significantly on your ability to deceive the other contestants. The goal is, however, to not get caught.
When answering a question, confidence is key. If the other contestants notice that you aren't confident in your answer, they might call you out on it.
As a result, you have to believe your own lie. Tell the other contestants why you believe that to be the answer. Make up a story or pair the answer with a happy or sad memory.
Make your answer believable.
"Bullsh*t the Game Show" – The Game Ends?
"Bullsh*t the Game Show" is a thrilling Netflix reality game show that allows contestants to test their ability to lie in a convincing manner.
It also displays their ability to detect the convincing lies of others, and not show a glimmer of doubt when answering.
"Bullsh*t the Game Show" is an unscripted comedy gold mine. Not only can viewers test their own lie detection skills with the numerous wrong trivia answers, but they can also have a laugh as well.
With season 1 only consisting of 10 episodes, viewers are eager to hear whether or not Netflix will be releasing a season 2.
Right now, there are no answers to the question: "Will 'Bullsh*t the Game Show' be continued?" For the eager viewers, the answer is no more than wait and see.
This isn't rocket science, so whoever you are, take your chances to WIN.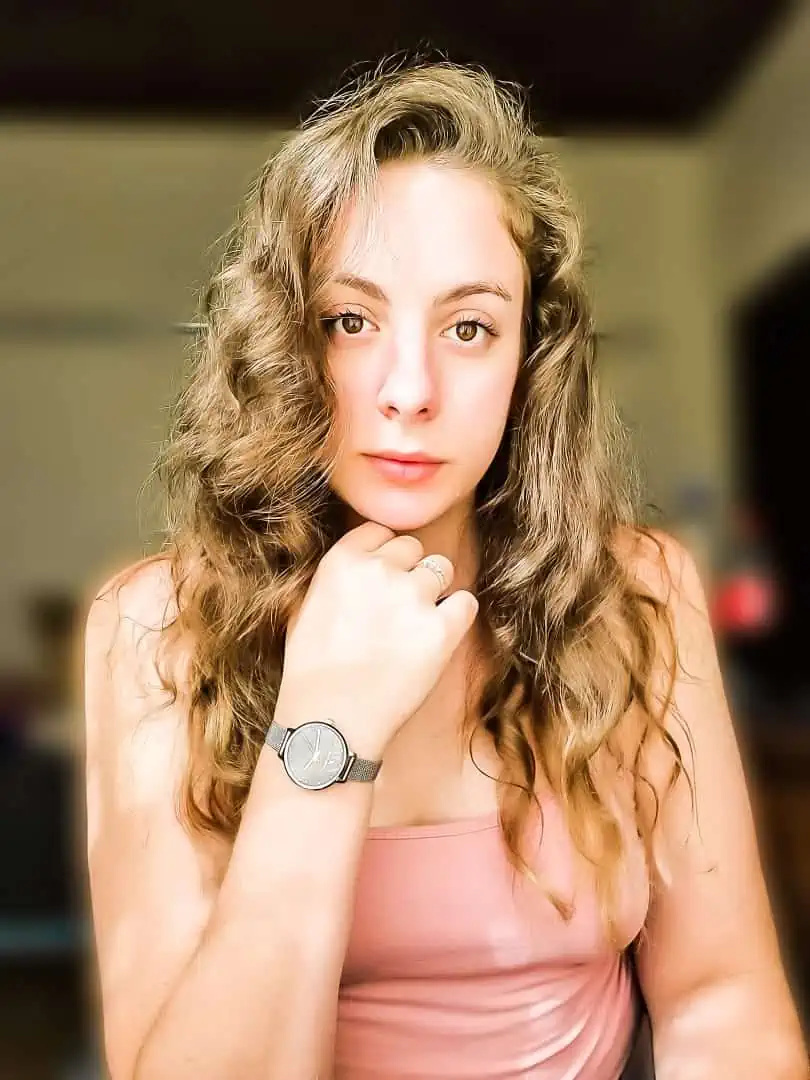 Pia Vermaak is an accomplished digital marketing agency owner and professional content writer with a remarkable track record in the industry.
With her keen strategic insights and creative flair, she has carved a niche for herself as a trusted expert in the field.
Whether it's engaging blog posts, persuasive website copy, or compelling social media content, Pia's words have the power to captivate and inspire audiences.