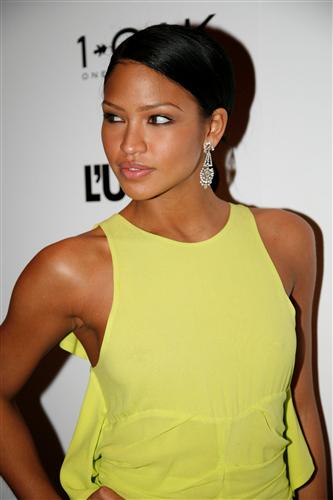 DATE OF BIRTH
26 August 1986
BIOGRAPHY
Cassandra Ventura was born August 26, 1986 in New London, Connecticut to a Filipino father and an African American/West Indian/Mexican mother. Ventura's father plays the trumpet and her mother is a pianist. Her parents encouraged Cassie to begin singing and dancing at a very early age. Ventura is currently a model, R&B and pop singer, and occasional actress. She is represented by Sean 'Diddy' Combs's Bad Boy Records, and has been rumored to become a new member of Combs's girl group Danity Kane. Cassie is best known for her hit single "Me & U", which she released in 2006.
Ventura attended the preparatory Williams School on the Connecticut College campus in New London, Connecticut, and graduated in 2004. After high school, Cassie moved to New York City to pursue modeling and dancing. While attending classes at the Broadway Dance Center, Ventura began booking print and commercial modeling gigs. She is currently represented by Wilhelmina Models. Ventura has been featured in print ads for Delia's, Adidas, Abercrombie & Fitch, and Seventeen. She has also appeared in a commercial for Clean and Clear and was featured on billboard space in Times Square for Target. Cassie is currently a spokesmodel for Diddy's Sean John women's collection. Ventura has also modeled for Missy Eliot's line of Adidas wear.
Cassie's single "Me & U" became a major hit in dance clubs. The track reached number three on the Billboard Hot 100 and number four on the Billboard Pop 100. She released her debut album, Cassie, in 2006, and sold 321,000 copies in the U.S. Despite these slow sales, the single "Me & U" sold over 1 million digital downloads.
Cassie has been rumored to be working with Kanye West and Pharrell Williams on her new album, and the first single off the album, "Official Girl", released in late 2008, features rapper Lil Wayne.