If you're a fan of NCIS director Leon Vance, then you're in for a real treat next season. Rocky Carroll revealed he will be appearing on both NCIS and its spin-off NCIS: Los Angeles next season, TV Guide reports. And judging from the number of episodes, it won't be a minor gig for the actor.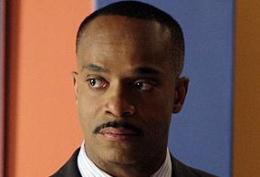 "I'll be keeping my normal routine on the 'mother ship,' and I'll be doing at least six of the first 13 episodes of NCIS: Los Angeles," Carroll said.
By no means surprised by the matter, Carroll revealed on his TV Guide celebrity blog that he had a "feeling that Director Vance will occasionally appear on the spin-off just to keep an eye on things."
NCIS will kick off its seventh season on September 22, followed by its spin-off NCIS: Los Angeles' launch of its debut run. Starring Chris O'Donnell, LL Cool J, and the most recent addition Linda Hunt, NCIS: Los Angeles was introduced via a backdoor pilot in May. Exactly a year ago, Carroll first appeared on NCIS as the assistant director of the agency. At the start of last season, he was promoted to series regular, while his character replaced the late Jenny Shepherd as director.
– Glenn Diaz, BuddyTV Staff Columnist
Source: TV Guide
(Image courtesy of CBS)