In the ever-competitive world of streaming services, Netflix has been a constant leader. However, a surprising twist recently unfolded when actress Jenna Ortega initially rejected the opportunity to portray the iconic Wednesday Addams in Netflix's hit series "Wednesday."
Related: Top 10 Most Popular Actresses of 2022
Disney+ emerged as a formidable competitor to Netflix, and during an interview in 2020, Netflix CEO Reed Hastings had modest expectations for Disney+, predicting it might gain 20 million subscribers. To everyone's surprise, Disney+ rapidly soared to over 60 million subscribers within a year, thanks in part to its diverse content library.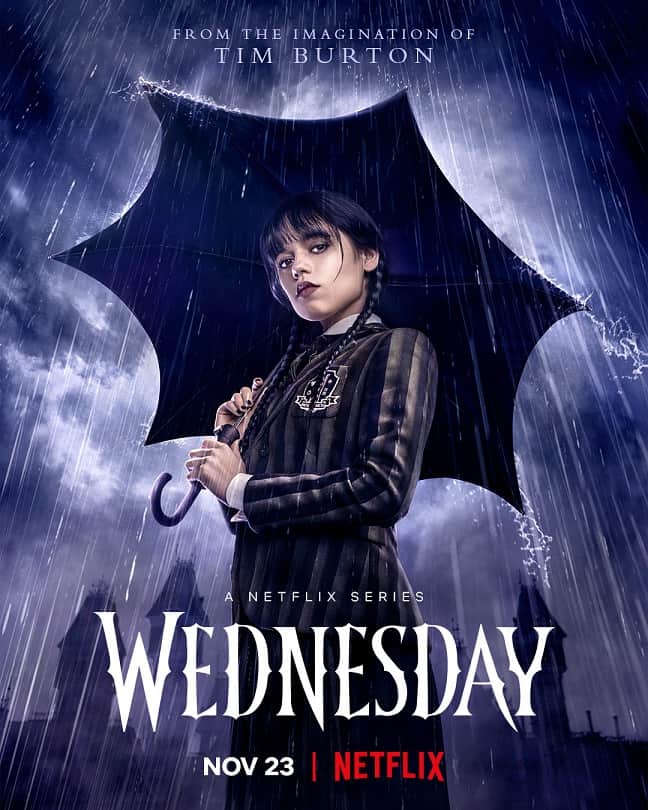 Despite facing growing competition from platforms like Disney+, Netflix has continued to thrive. In the past year, Netflix experienced a significant resurgence, adding nearly six million new subscribers and increasing its free cash flow from $13 million to a remarkable $1.3 billion. This resurgence can be attributed to original content like "Stranger Things," "Squid Game," "Love is Blind," and "Wednesday."
The supernatural comedy horror series "Wednesday," based on Charles Addams' character, achieved a remarkable feat by becoming the most-watched series of all time on Netflix, with 1,718,800,000 hours watched, surpassing "Stranger Things." Starring Jenna Ortega in the titular role, the series garnered immense popularity.
"Wednesday" was created by Alfred Gough and Miles Millar and featured a star-studded cast, including Gwendoline Christie, Riki Lindhome, and Christina Ricci. Tim Burton, known for his work on "The Nightmare Before Christmas," directed several episodes and served as an executive producer.
The series revolves around Wednesday Addams as she investigates a murder mystery at her new school, Nevermore Academy, following her expulsion from her previous school. Her character's cold demeanor and psychic abilities make her journey intriguing.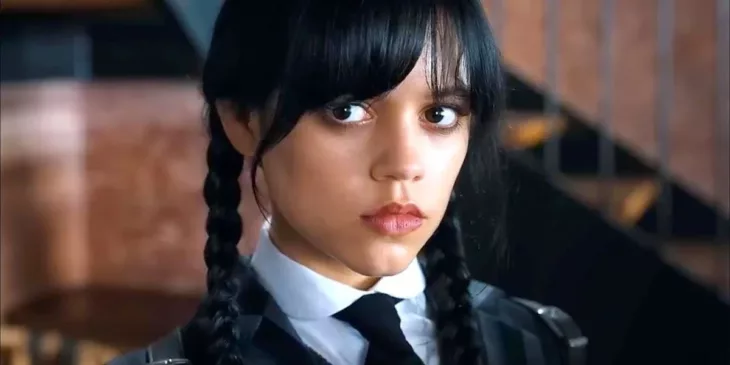 The show's success catapulted Jenna Ortega to stardom, and Netflix prioritized its second season, placing it alongside "Stranger Things" Season 5 in their production schedule. With "Stranger Things" set to conclude, "Wednesday" is poised to be Netflix's next flagship show, potentially spanning multiple seasons.
Jenna Ortega's growing fame extends beyond "Wednesday." She is set to star in Tim Burton's "Beetlejuice 2," a sequel to the beloved 1988 film. Ortega will play Lydia's daughter, joining original cast members Michael Keaton and Catherine O'Hara.
However, it is intriguing to note that Jenna Ortega initially declined the role of Wednesday Addams, a pivotal moment in her career. Despite receiving an offer, she initially passed on the audition. It was ultimately Tim Burton's involvement that convinced her to reconsider, highlighting the director's influential role in her decision.
Jenna Ortega has undeniably become an icon on Netflix, thanks to her portrayal of Wednesday Addams in the hit series "Wednesday." Her journey to stardom began with early roles in television shows like "Jane the Virgin" and "Stuck in the Middle." However, it was her appearance as Ella Lopez in the third season of Netflix's "You" in 2019 that marked her presence on the streaming platform.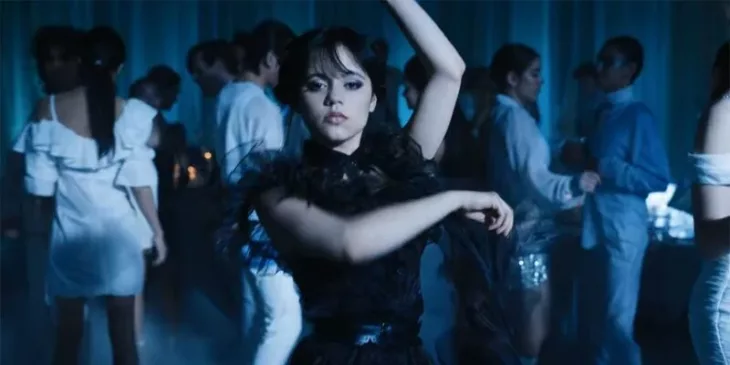 Ortega's career reached new heights when she assumed the role of Wednesday Addams in the 2022 reboot of "The Addams Family" franchise. The series, simply titled "Wednesday," followed the coming-of-age story of the iconic character, with Jenna Ortega brilliantly blending the essence of the character with a modern twist. Directed by the legendary Tim Burton, the show's first season showcased Ortega's versatility as an actress, earning her widespread acclaim.
Netflix's commitment to "Wednesday" remained strong, with plans for a second season alongside the production of "Stranger Things" Season 5. However, recent developments have cast a shadow over Ortega's return as Wednesday.
Rumors have circulated that Percy Hynes White may not reprise his role in the upcoming season due to allegations of sexual misconduct. These rumors, while unconfirmed, have added uncertainty to the cast's composition.
Moreover, Jenna Ortega's schedule has become increasingly busy. She is set to play Lydia's daughter in Warner Bros.' "Beetlejuice 2," which takes Tim Burton away from Netflix. Additionally, a seventh installment of the "Scream" franchise has been confirmed, with Ortega reprising her role as Tara Carpenter.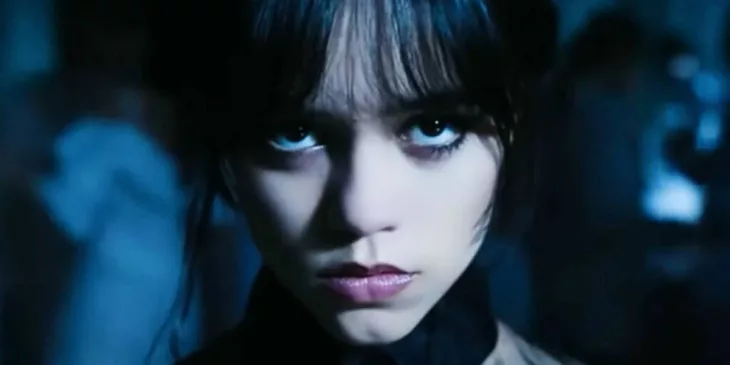 The ongoing SAG-AFTRA strikes have further complicated matters. The union has issued guidelines that prohibit actors from dressing as characters from struck content. These guidelines extend to social media, where members are discouraged from posting costume photos inspired by struck content.
As a result, Jenna Ortega finds herself effectively "banned" from appearing as Wednesday Addams until the strike-related issues are resolved. Despite her commitment to the character and the show's success, these unforeseen circumstances have temporarily disrupted her involvement.
In conclusion, Jenna Ortega's portrayal of Wednesday Addams in Netflix's "Wednesday" has been a defining moment in her career. However, the ongoing SAG-AFTRA strikes and a demanding schedule have created uncertainties about her return to the iconic role. The future of "Wednesday" remains uncertain, leaving fans to eagerly await updates on the beloved series and its talented star.
With a collective experience in film analysis and entertainment journalism, our team, comprised of avid movie buffs, has always been on the frontline of exploring cinematic universes, from the enchanting realms of Disney to the action-packed scenes of the MCU.
Our passion has led us to exclusive interviews with notable figures, early access, and active participation in the industry.
Recognized by the press, we dive deep into various genres, including drama, cartoons, comedy, and foreign films, always eager to bring fresh insights to our readers.
Connect with us or explore our journey to learn more about our adventures in unraveling the magic of the big screen.