The mature women are taking over, and we looked through the top TV shows to pick 15 ladies who are keeping sexy alive past the age of 40.
---
#15 Lori Loughlin
Many young men grew up watching and loving Aunt Becky on Full House, and now Lori Loughlin is back on 90210, making moms sexy and hip again 20 years after she first walked onto our TV screens. We're pretty sure Brenda and Dylan's mom was never this MILF-tastic.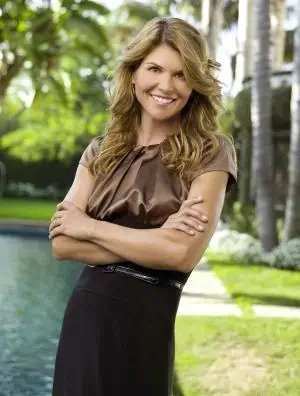 ---
#14 Jeanne Tripplehorn
As the first of Bill Henrickson's three wives, Jeanne Tripplehorn's character on Big Love is under constant fear that her husband will get bored with her and focus his attention on his other brides. We find that hard to believe, since at 45-years-old, Tripplehorn wins our vote as the sexiest Mormon wife on TV.
---
#13 Catherine Bell
After becoming a star with 10 seasons on JAG, Catherine Bell is now on of the hot Army Wives on Lifetime. But what makes her sexy is what she does off-screen. Not only does she ride a motorcycle, but she also spends quite a bit of time at the shooting range and is an experienced kick-boxer. If that's not enough to get every man's blood boiling, we don't know what is.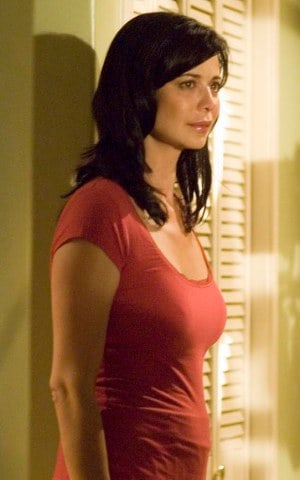 ---
#12 Kate Walsh
How sexy is Private Practice star Kate Walsh? Of all the women on Grey's Anatomy, she's the only one who's slept with McDreamy, McSteamy, and Alex Karev. That's a hat trick every woman in the world is jealous of, and thanks to Walsh's constant self-confidence, it's pretty obvious how she was able to pull it off.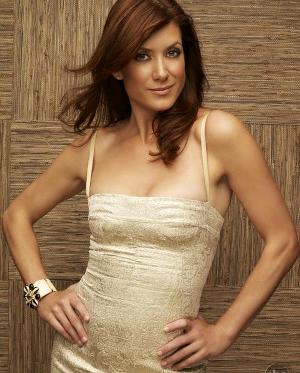 ---
#11 Mariska Hargitay
We're pretty sure Law & Order: SVU's Mariska Hargitay could beat us up, which is a little bit sexy. Detective Olivia Benson is one tough cookie, and while she might have too much emotional baggage for a serious relationship, she'd make a great fling.
---
#10 Marcia Cross
There's just something about a prim and proper women with old-fashioned values that makes you want to rip off all her clothes and ravage her on the dining room table she's prepared. Other women on Desperate Housewives may have more active sex lives, but we'd gladly take Marcia Cross over the others any day.
---
#9 Christa Miller
What's sexier, the fact that Christa Miller is 44 or the fact that she's had three children and still has a body that won't quit? Playing the scary Jordan on Scrubs (a job which was easy to get since her husband is the show's creator), she's been winning over men for more than a decade, ever since her big break on The Drew Carey Show.
---
#8 Melora Hardin
Sometimes you need a little crazy with your sexiness, and Jan delivers. The stunning Melora Hardin has turned her increasingly manic character on The Office into a woman with an unquenchable sexual appetite. Michael Scott may hate being with her, but we would gladly take her off his hands.
---
#7 Vanessa Williams
Almost a quarter of a century after becoming the first African-American Miss America, Vanessa Williams is still hot, with a little help from modern medicine. The 45-year-old actress is both terrifying and stunning as the treacherous Wilhelmina Slater on Ugly Betty. The only thing we don't like is that she's editing the fashion magazines on the show, not posing in them like she should be.
---
#6 Connie Britton
There are many components to being sexy, and one is the ability to make men want to spend the rest of your lives with you. As Principal Tami Taylor on Friday Night Lights,
Connie Britton accomplishes that goal, with her effortlessly charming and attractive personality, sense of humor, and sexy southern drawl.
---
#5 Holly Hunter
Part of being sexy is being fearless, and for the 50-year-old Holly Hunter, her Saving Grace character is certainly that. Grace's raw, passionate sex scenes with a fellow detective are as titillating as anything you'll see on basic cable, particularly one in which the two lather each other in various condiments while writhing naked on the kitchen floor. The fact that she's 50 just makes it that much sexier.
---
#4 Lisa Edelstein
Anyone who doubts Lisa Edelstein's sexiness only needs to watch "House's Head," the penultimate episode of House season 4 in which House goes on a mind-bending trip and fantasizes about Dr. Cuddy doing a sexy pole dance in glow-in-the-dark panties. It couldn't have been an easy scene to pull off, but Edelstein did it with flying colors.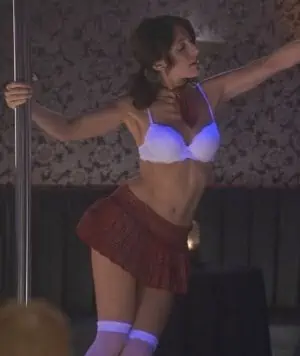 ---
#3 Lauren Graham
Gilmore Girls may be off the air, but Lauren Graham is still fresh in our minds. Now in her 40s, the actress is still stunning as ever, thanks to her lightning-fast tongue and pitch-perfect sense of humor, we'll always have a special place in our hearts for Lorelai Gilmore.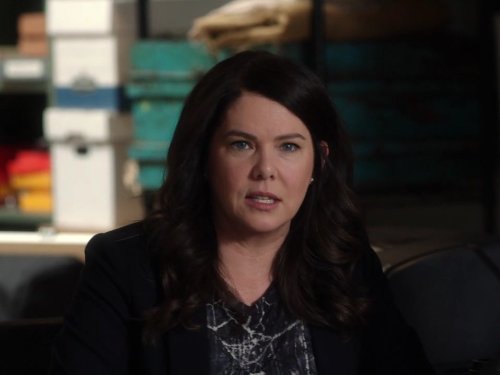 ---
#2 Kelly Rutherford
If we saw Gossip Girl's Kelly Rutherford and Blake Lively walking down the street, we might confuse them for sisters. That's normally a cheesy pick-up line for an older woman, but in Rutherford's case, it's both the greatest compliment and the honest truth. This newly 40-year-old star is definitely as sexy as her younger co-stars.
---
#1 Mary-Louise Parker
Like cheese and wine, Mary-Louise Parker gets better with age. Now 44, Parker proved she still has it in the latest season of Weeds, going au naturale, revealing a body women half her age could be jealous of. Calling her the sexiest woman over 40 seems insufficient – Mary-Louise Parker is simply one of the sexiest women on TV of any age.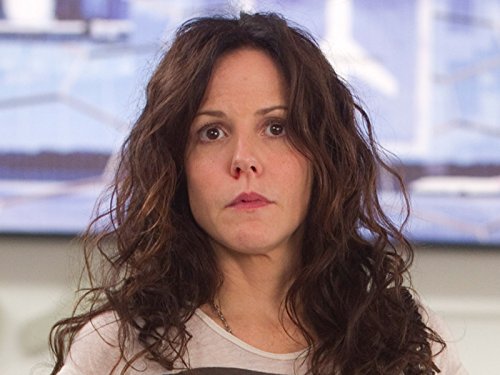 Check Out Our Sexiest & Hot Lists on BuddyTV
2008
2007